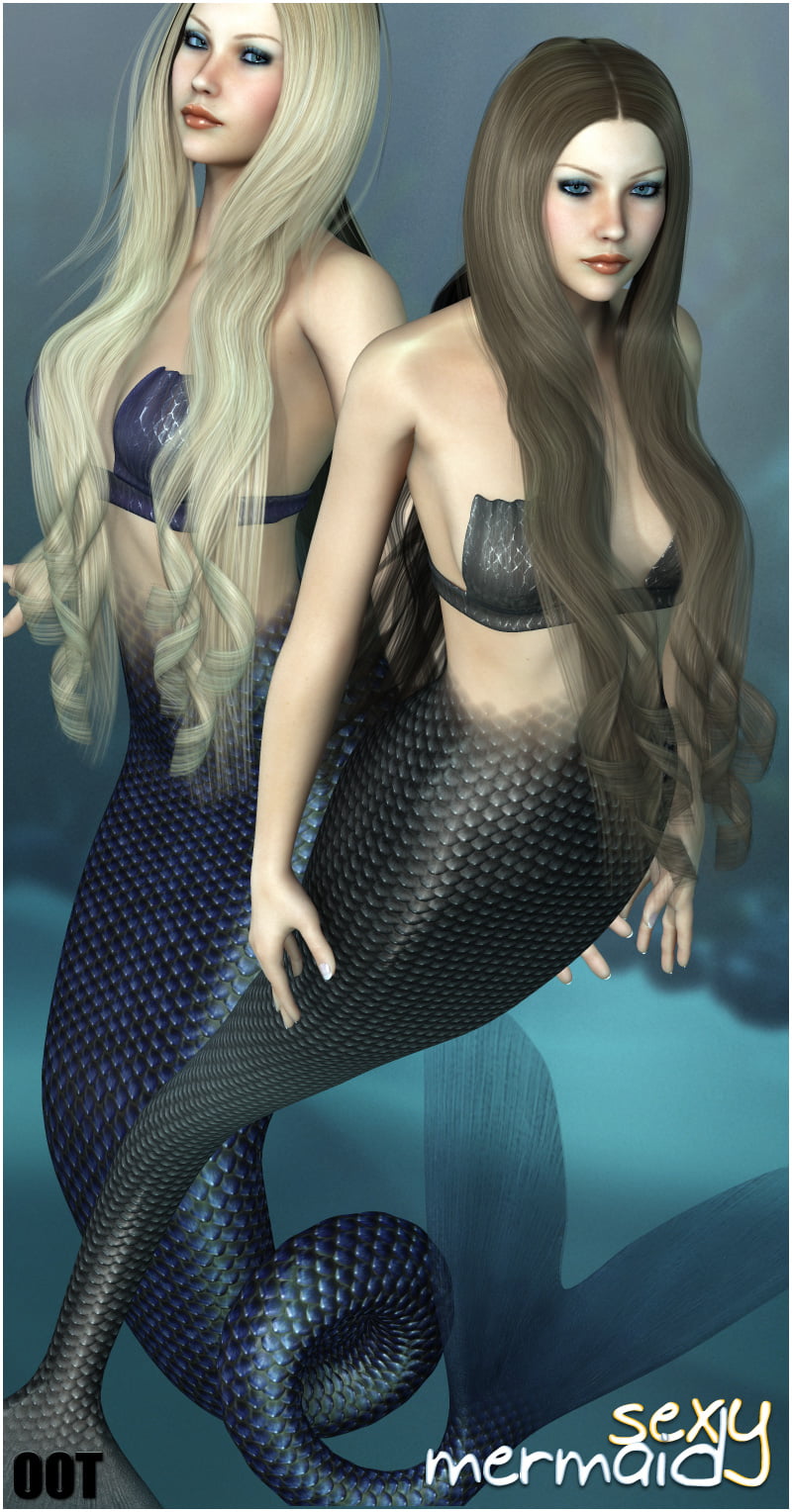 ---
The sexy mermaid package brings you a high quality conforming mertail and merbra for Victoria 4, Aiko 4 and The Girl 4.
The mertail is a fully rigged custom conforming figure for V4 with 30+ tail parts with Easy-Pose technology for easy and smooth bending.
Also included are 9 high quality poses for V4 with matching poses for the mertail.
We hope you like this set, thank you very much for viewing.
What you get with this package:
02 Geometry Files
01 Super-Conforming Bra Clothing Figure for V4 with Morphs
01 Super-Conforming Mertail Figure for V4 with EasyPose and Morphs
06 Textures for the Mertail (4000×4000)
06 Textures for the Bra (3000×3000)
09 Poses for V4
09 Poses for Mertail
Matposes:
12 Matposes
Matposes and Material Settings are optimized for Poser 5 and higher and need further adjustment (shininess) for use in DAZ Studio.
---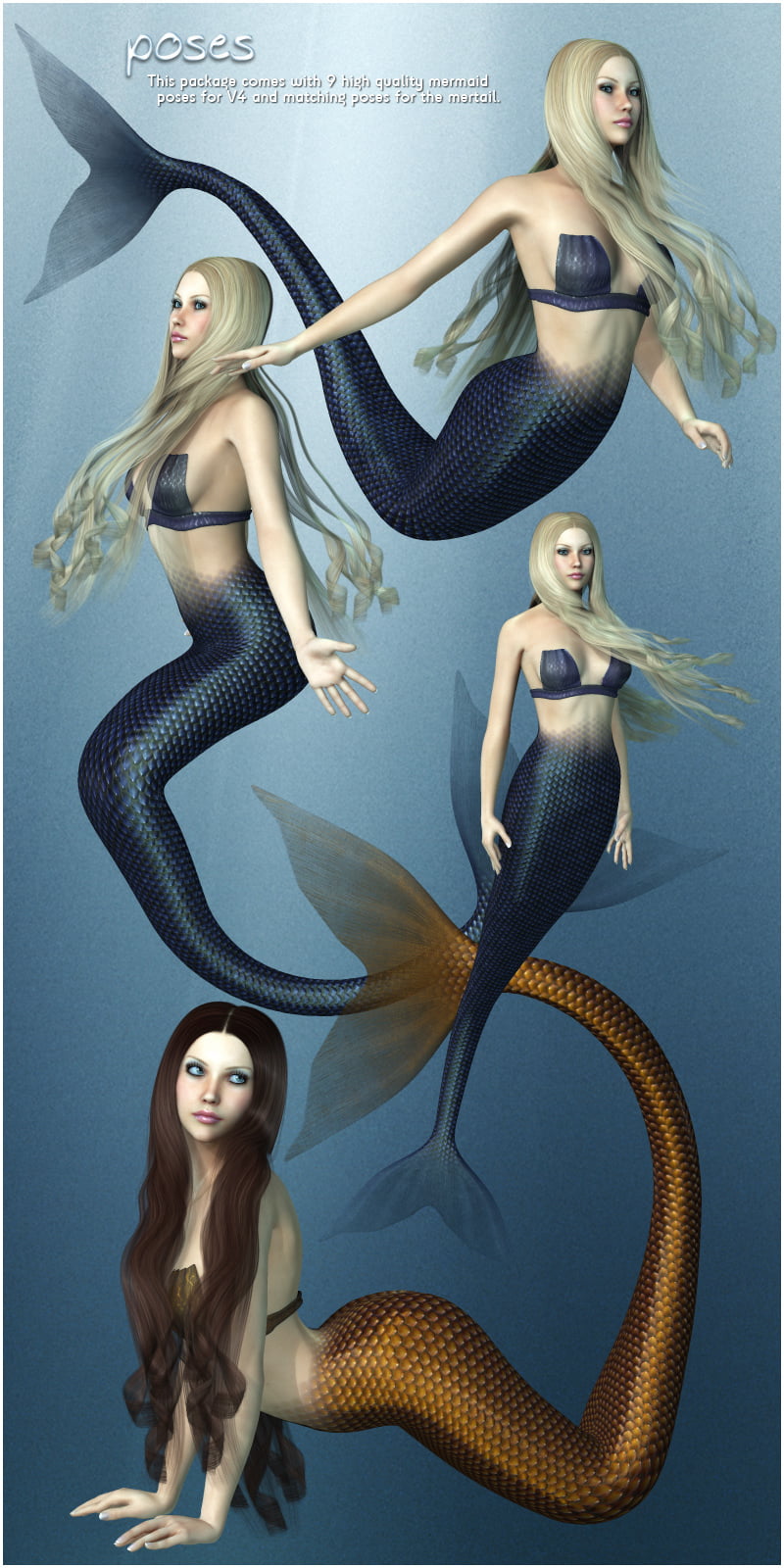 ---