SF Multiplicity for Genesis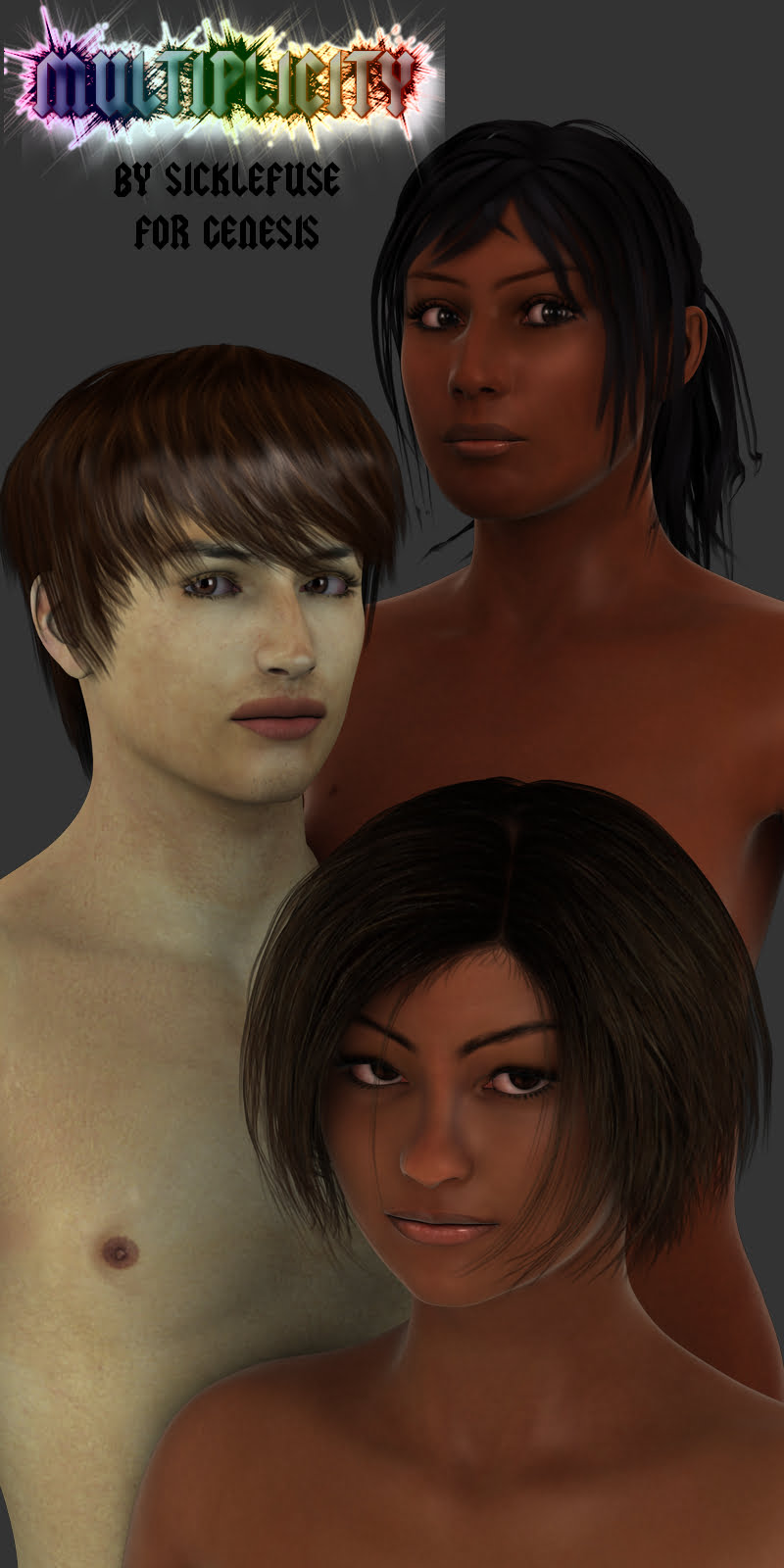 ---
SF Multiplicity for Genesis
Real people come in many different shapes and types, so why shouldn't the people in your Runtime? This is a set of character presets to go with all your Genesis-ready male and female textures. Multiplicity for Genesis is a set of 20 dialspun character morphs, 10 male and 10 female. These are divided in three broad categories, Latino, Native American, and Southeast Asian. It includes full character morphs plus morphs to separately apply the head and body morphs so you can mix and match for even greater diversity.
These dialspun morphs were created using Sickleyield's FREE conversion of DieTrying's 182 morphs for v4,
availablefrom ShareCG here:
DieTrying's 182 V4 Morphs for Genesis
The morphs are based on the v4 and m4 morphs from DAZ3d's v4 and m4 morphs pack, available here:
V4 and M4 Shapes for Genesis
You will need both of the above morph packs for the product to work as shown.
This is a DAZ4 product for Genesis.
Additional Products used in promotional images:
Clothing:
Genesis Underwear G1 by Sickleyield, available here at Renderosity
Sickle Classics Pack: Everyday Underwear by Sickleyield, available here at Renderosity
Character sets (TEXTURES ONLY):
PD Carmen and PD Kyo by PDesign (beautiful sets which each include a Genesis morph, available here at Renderosity)
PD Naomi by PDesign, available here at Renderosity
Rashad, Jackson, Jude, Jezebel, and Nique by Reciecup, available here at Renderosity
Benjamin for m5 from DAZ3D
Izumi for v4 and Takashi for m4 by Subgraphik and Nathalie, available here at Renderosity
Akina by Wintervon200, free character set for v4 by , available on ShareCG
Hairs:
Super Updo by OutofTouch, available here at Renderosity
Harmony Hair by SWAM, available here at Renderosity
Zac Hair by SWAM, available at DAZ3D
Maegan Hair by Nikisatez, available here at Renderosity
Akaste Hair by 3Dream and Mairy, available here at Renderosity
Poses:
DM Aequs, available here at Renderosity
Body Language 10 by Ilona and MadameL, available here at Renderosity
m5 General poses from DAZ3D
Basic Female poses for Genesis from DAZ3D
Big Tent Interior poses from DAZ3D
---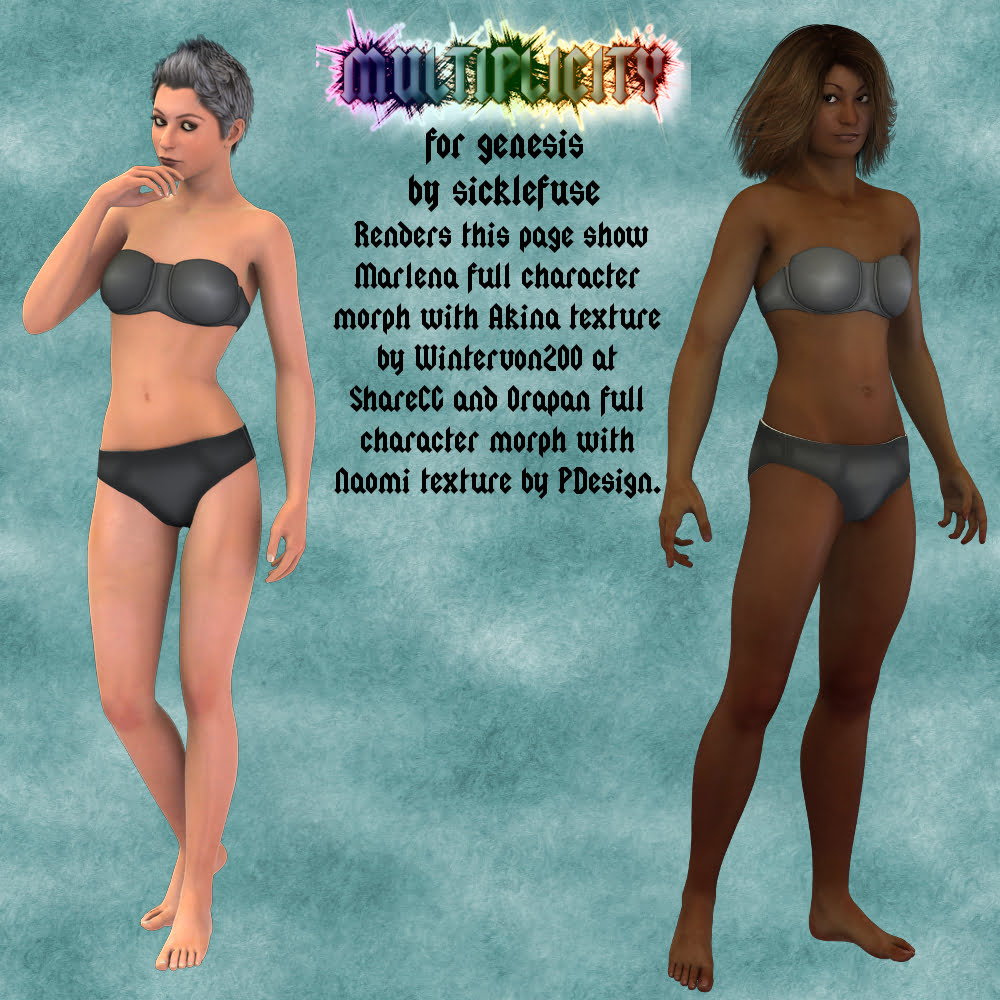 ---