The Shader Plan – Light Knits for Iray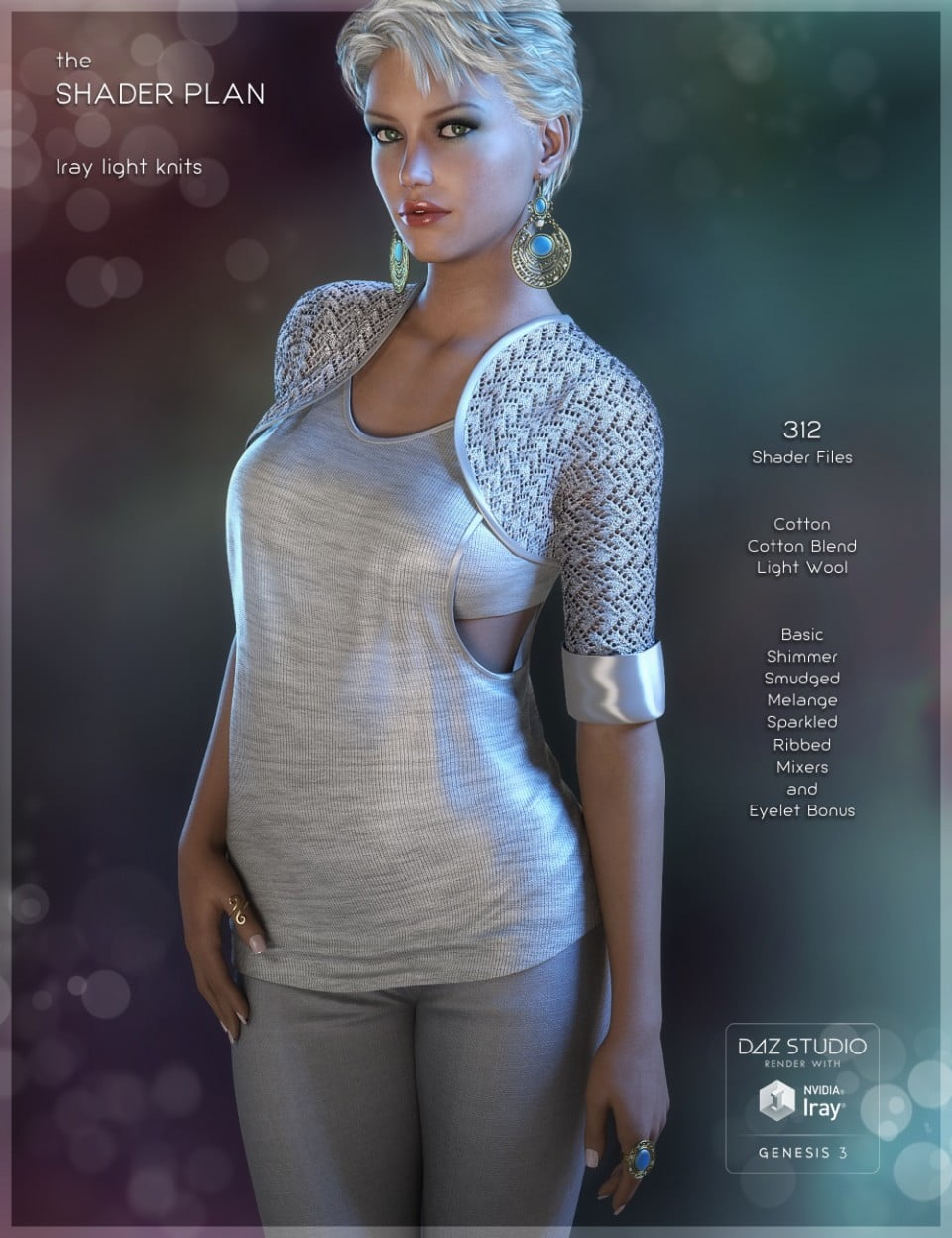 All duf files, crafted carefully for the best results.Uses real displacements to achieve the most realistic look even in closeup.
Shaders are made using a mix of alphas, blend images and Iray procedural elements. This is NOT a merchant resource. However, you are allowed to study the surface settings and try your own material from these. It is NOT allowed to use any of the settings or shader files or images included in this set for making other Shader Sets, even if they are partially derived from mines. If you are going to use what you did starting from my Shader then please save it as Material for your own product, not Shader. Thank you!
What's Included and Features
The Shader Plan – Light Knits for Iray:
312 Shader Files
40 Plain Cotton files
28 Stripes Color Mixers files
56 Shimmer Tricot files
27 Smudged Cotton files
58 Melange Light Wool Files
42 Sparkled Light Wool Files
14 Ribbed Base Color and Mixers files
38 Ribbed Two Color files
12 BONUS Eyelet files
Textures Include:
73 Texture, Bump, and Transparency Maps (150 x 150 to 1200 x 1200)
Daz Studio Iray Material Presets (.DUF)
Notes
This product includes: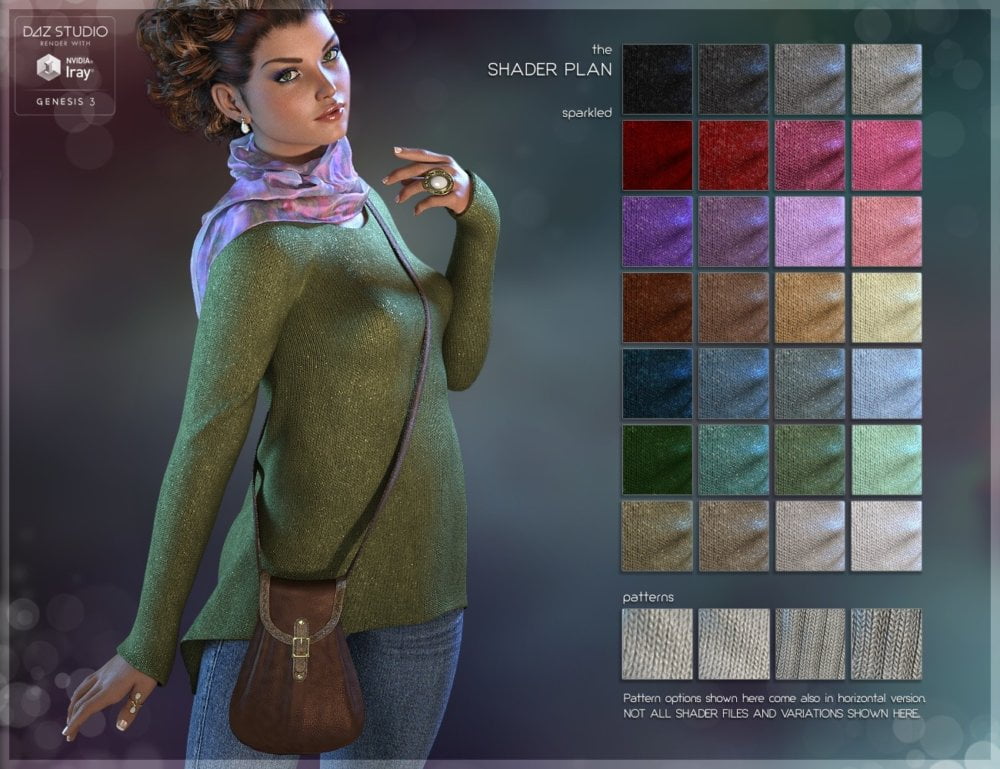 ---