SHADES OF: LucreZia – Monsters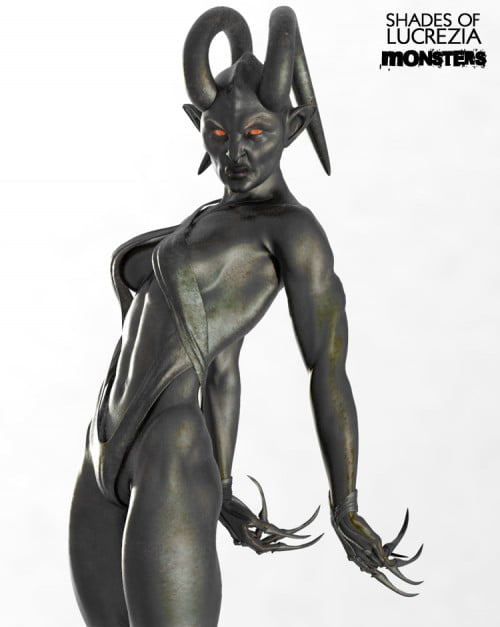 ?Whoever fights monsters should see to it that in the process he does not become a monster. And if you gaze long enough into an abyss, the abyss will gaze back into you.? Friedrich Nietzsche
Twisted, warped, decayed, demonic… within us all lurks Monsters. Bring that beautiful monster within Lucrezia to the surface with this complex set of artistic yet realistic shaders.
Product Includes:
12 SSS Shader Systems using the Easy Skin Base.
5 Mouth Shaders
10 Eye Shaders including 5 Special Effects
12 Generic Materials that will make blending props,
body part figures, and even clothing with your figure!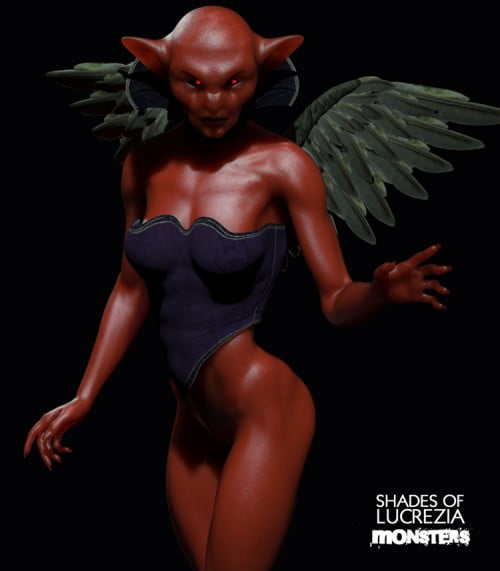 ---