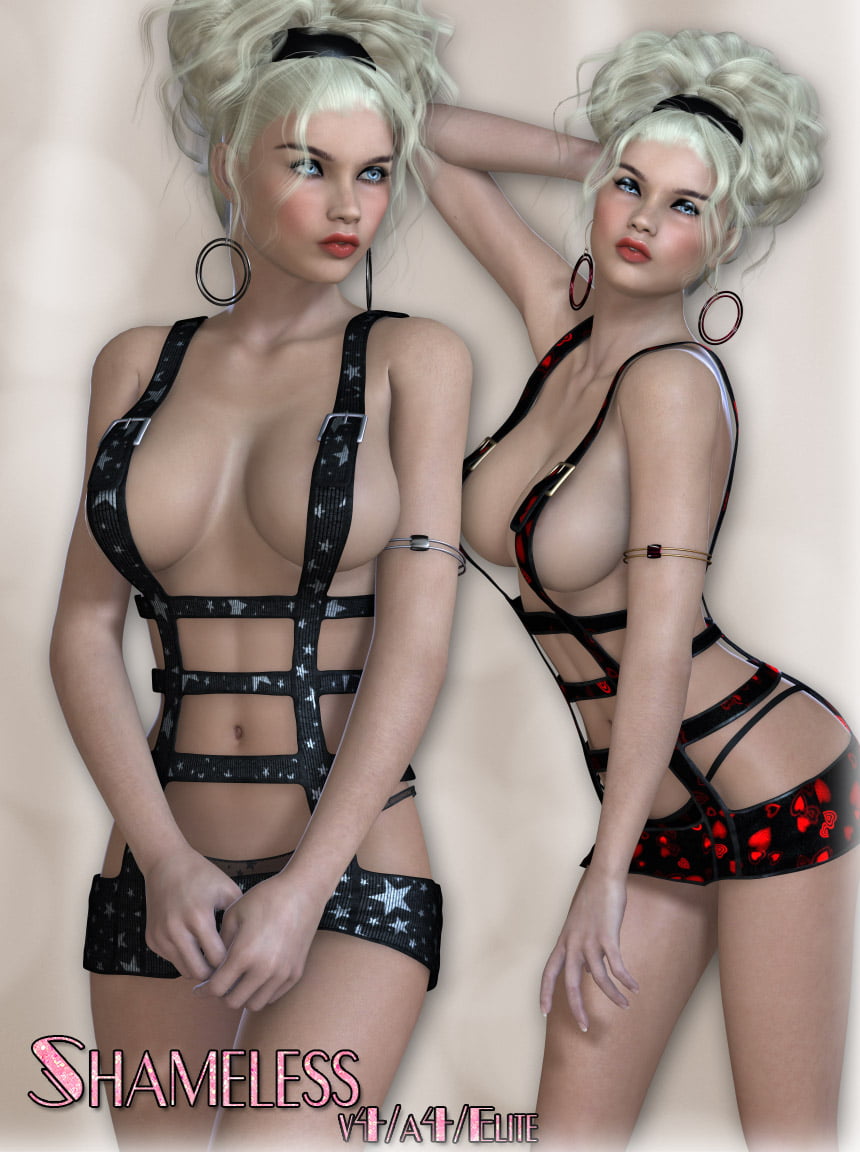 Show off your assets with this superconforming sexy little outfit and jewelry for V4. Not for the faint of heart this outfit really sizzles.
Shameless Includes:
Superconforming Dress
Superconforming Panty
Morphing Earring Props L and R
Armband Props L and R
10 Complete texture sets + 4 bonus latex styles.
MAT Poses:
14 MAT Poses for the Dress
10 MAT Poses for the Panty
10 MAT Poses for the Earrings
10 MAT Poses for the Armband
---