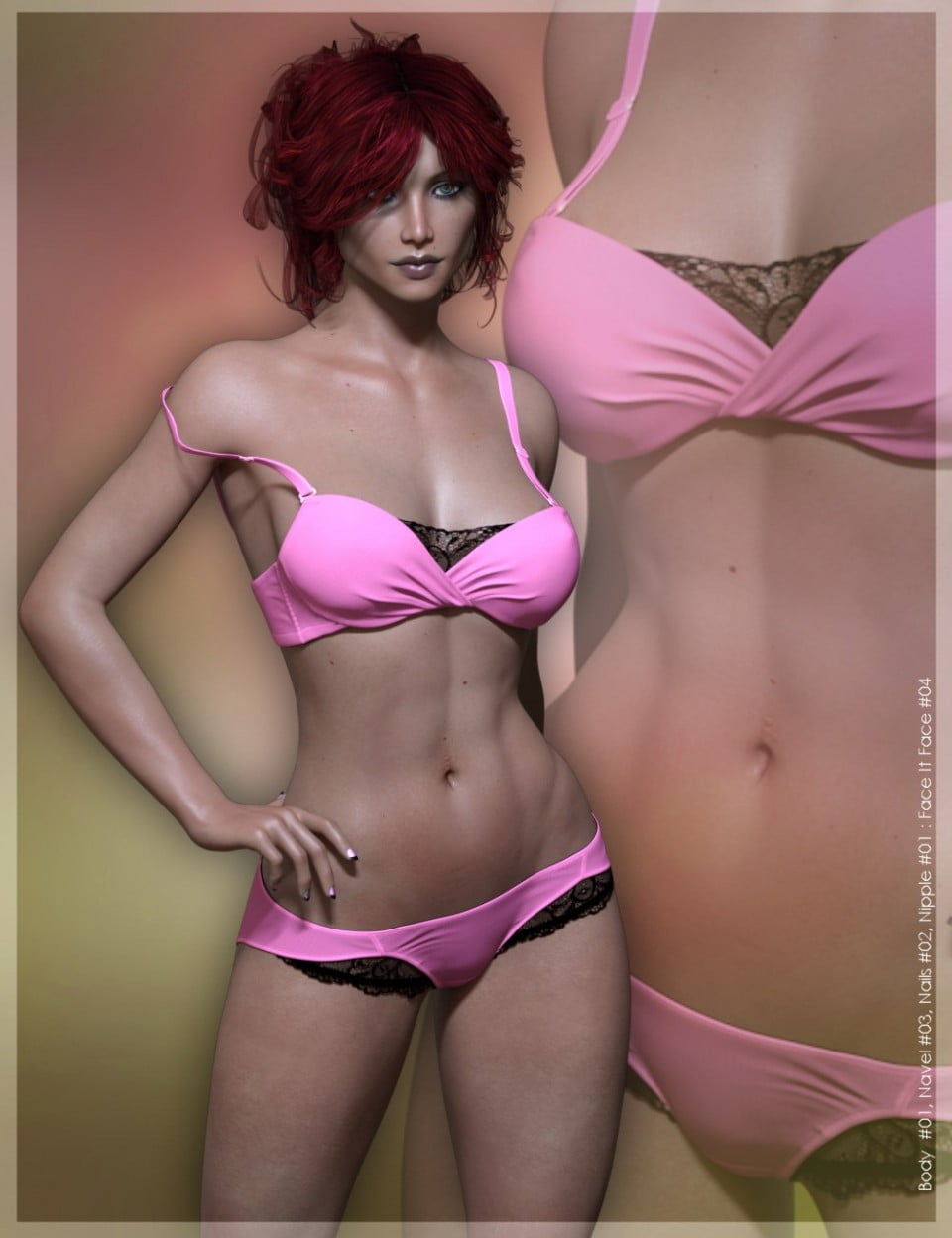 Get a new body with the click of a button!
Designed to give a unique and varied look for your renders. These shapes utilize the Dial Setting options built into Genesis 3 Female allowing you to adjust these shaping presets if you would prefer, making them perfect as is or as a starting point.
This set includes Full Body options as well as nipple, breast, navel and fingernail presets to allow even more versatility and the quick creation of even more body shapes.
You can use these shapes for your renders or even as a Merchant Resource. (No Free Characters). Using only the dials for Genesis 3 Female you can have a variety of different female shapes to star in your renders.
For even more variety add a touch of your favorite Generation 7 shape as well!
– All faces shown are from the Face It! Genesis 3 Female package and are not included. –
What's Included and Features
Shapely Genesis 3 Female: (.DUF) •12 Full Body Shape Presets
•Full Body Reset (Genesis 3 Female shape only)
•05 Nipple Shaping Options
•Nipple Reset
•04 Navel Shapes
•Navel Reset
•02 Fingernail Lengths
•Fingernail Reset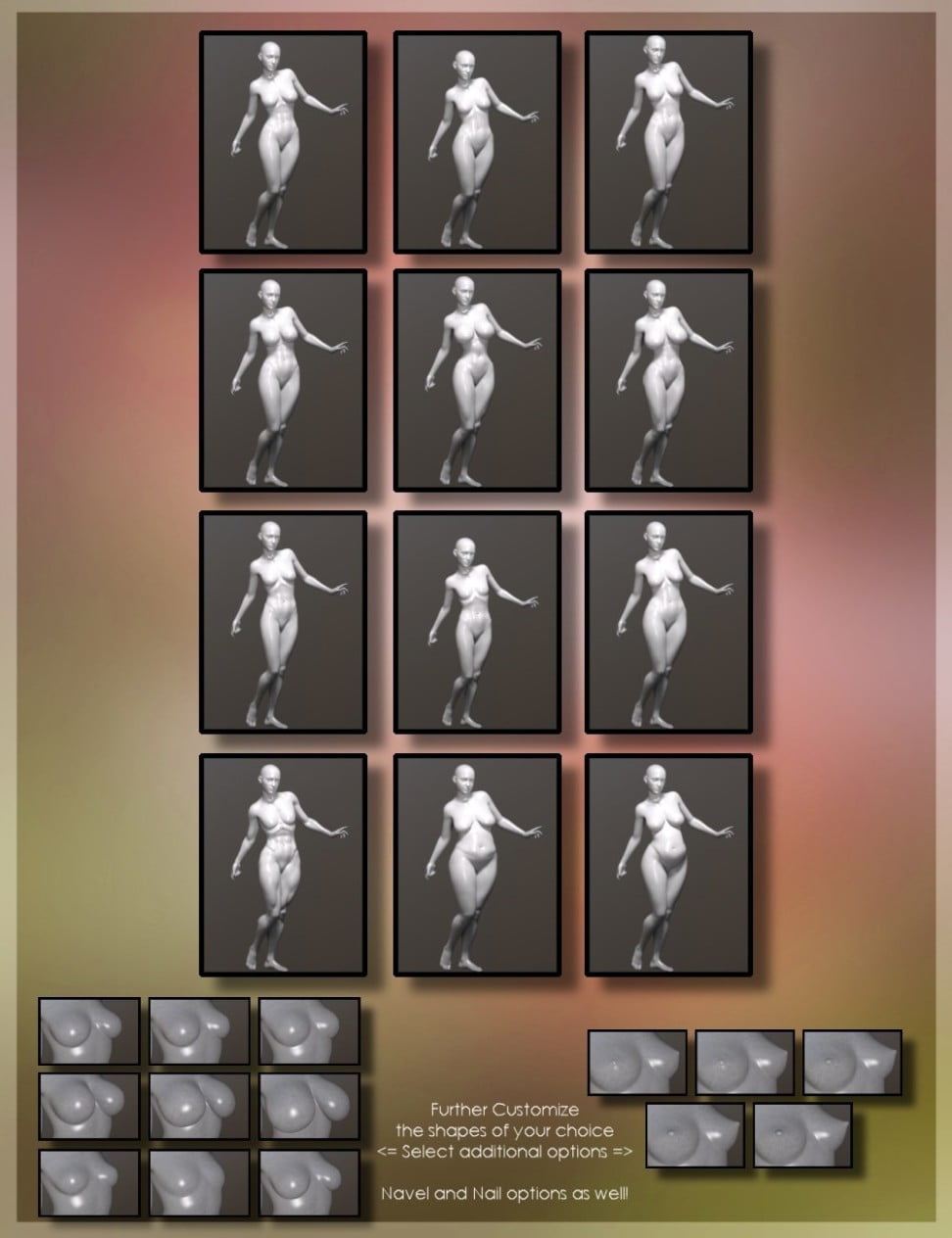 ---