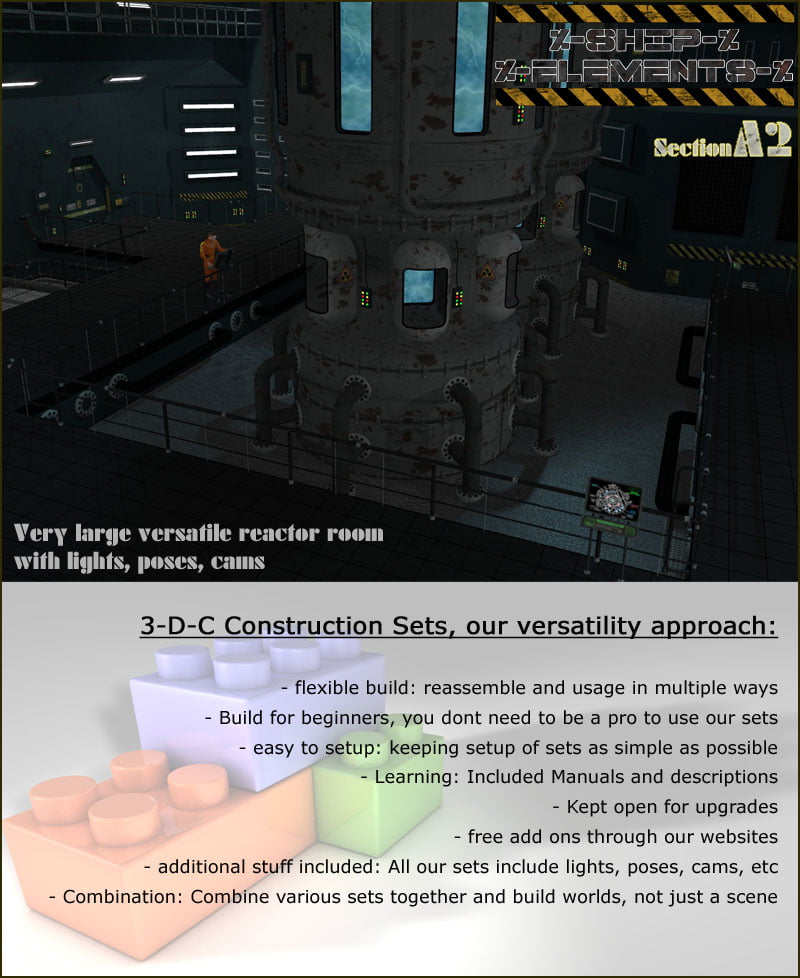 "… the power of size …"
"Alert, the station is running out of power! Someone needs
to get down there and reinitialize the core!"
With the Ship Element Series, we are kicking of a new set of SciFi products for those who want to create another piece of their world…
This set gives you a MASSIVE room, large in size and big enough to park a ship in there. It comes as one set of a figure boned with over 30 items. Each wall section, doors, walkways etc are separated as bones. Simply disable their visability to make long focal length shots.
The product comes with lights for Poser, poses for M4 and V4 and preset camera sets.
It has also been optimized to use indirect lightning. Illuminators are setup as separate items and can be hidden or changed separatly.
Manual included.
Content of this set:
Figures:
– A2 main room (Door Masterdials for Poser, Boned walls, walkways, floor)
– Reactor Core A and B
– Panels
Poses:
– Room Poses (4)
– Poses for M4 and V4 (8 each)
Lights:
– Light sets for non IBL (5)
– Helper when using IDL only (1)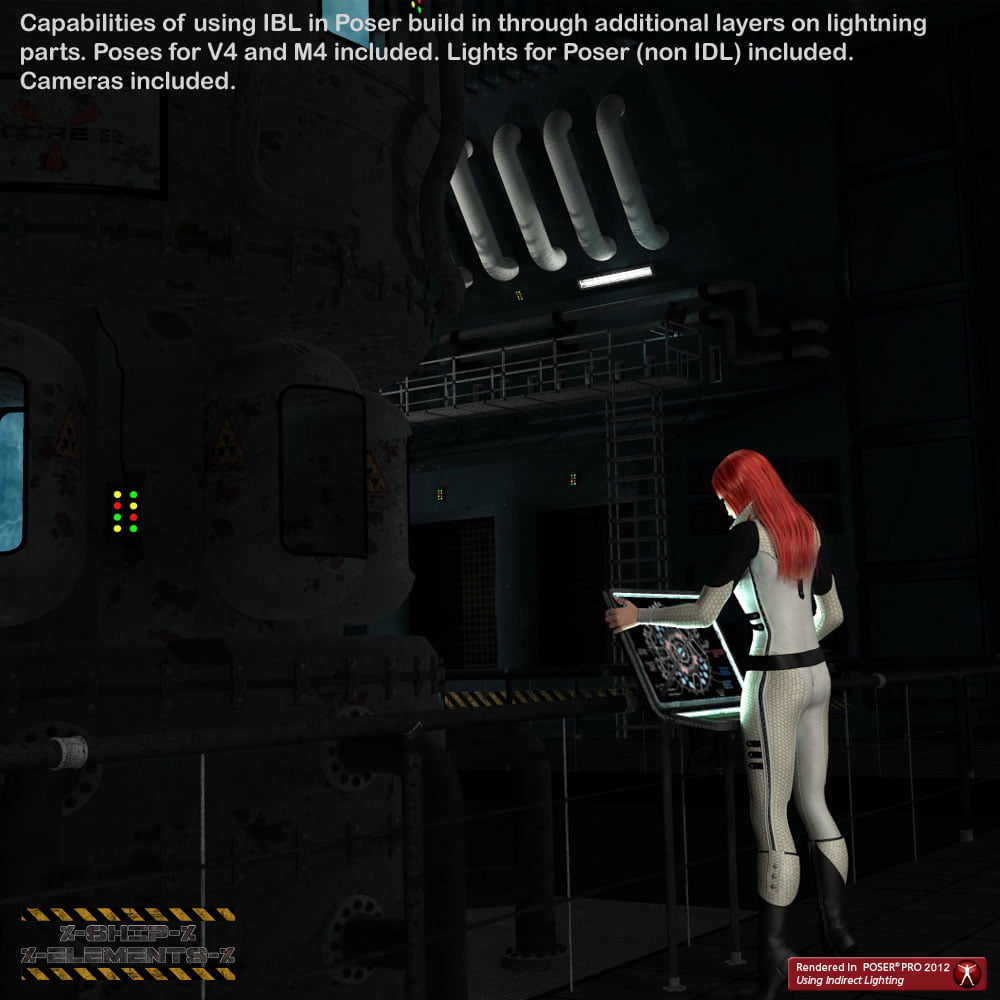 ---