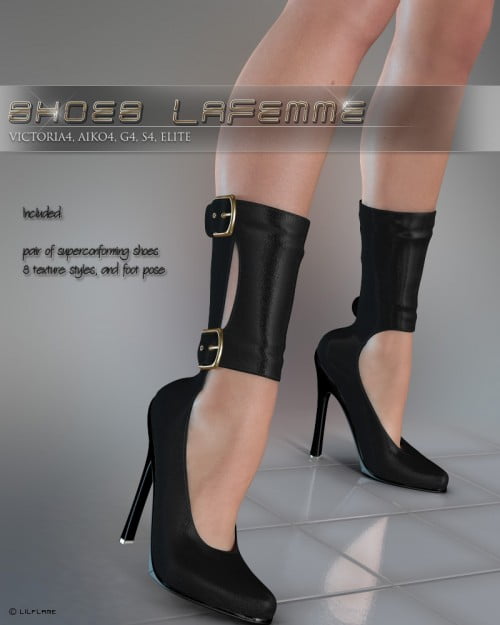 A pair of superconforming shoes, Right and Left for Victoria4 and Aiko4, Girl 4, Stephanie 4.
With 8 different texture foot pose and shoe fit pose and foot unlock pose.
Included Cr2 and OBJ
– Shoe left
– Shoe right
– Foot pose and foot unlock pose
– 8 high quality texture
Morphs
AdjustShins
FBMA4AikoBody
FBMAmazon
FBMBulk
FBMFitness
FBMPearFigure
FBMA4Realistic
FBMS4Stephanie
FBMA4Stylized
FBMG4TheGirlBODY
FBMThin
FBMUtopianBody
FBMVoluptuous
FBMYoung
PBMShinsThickness
Note for Daz Studio users, Materials will need to be adjusted.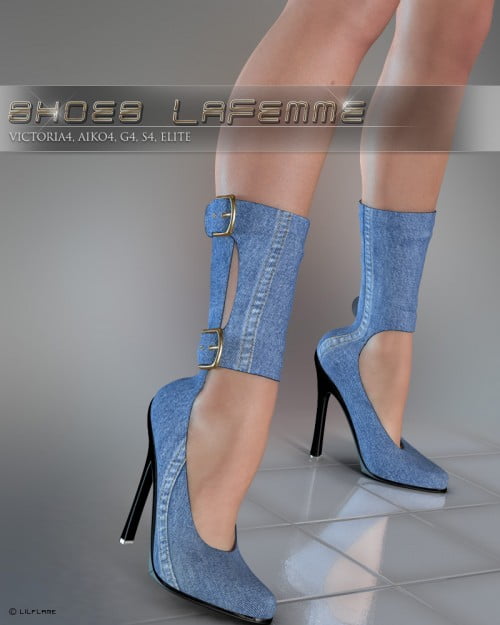 ---