Showcase Poses: Dream Girls G8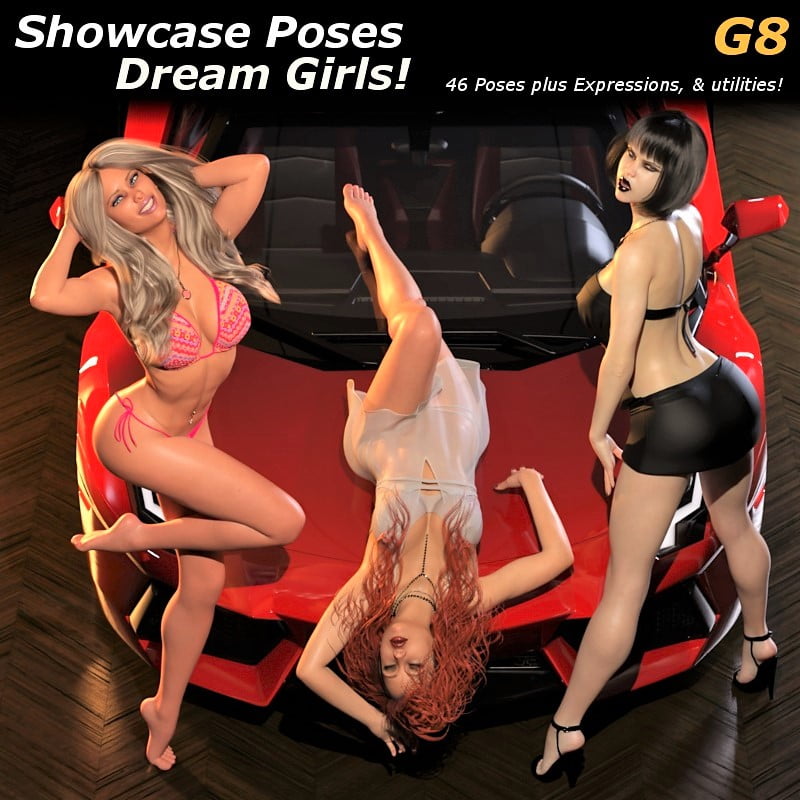 ---
Showcase Poses: Dream Girls G8
This new series is all about showing off your characters and outfits in a fun sexy way that showcases all their best assets! All poses have been artfully designed from photo reference and figures have been posed in the highest possible detail right down to the fingers and toes!
Showcase Poses: Dream Girls is inspired by 70's & 80's Swimsuit Poster Goddesses, 80's & 90's Centerfold Bombshells and Rock Video Vixens!
Also included for vendors wishing to use these poses to display their for-sale character or outfit, a suite of foot fixes to make sure your footwear is easily and accurately displayed! We've even included several full-face expressions and utilities! These poses were also designed with wearables vendors in mind, and make great testing poses to put your new clothes through some extreme yet in-limits bends!
So whether you're a modeler, comic renderer or hobbyist looking to show off your latest creation, Showcase Poses has everything you need to make your characters look their best!
*Promo shots feature included expressions as well as expressions from Inspiration Expressions sets.
---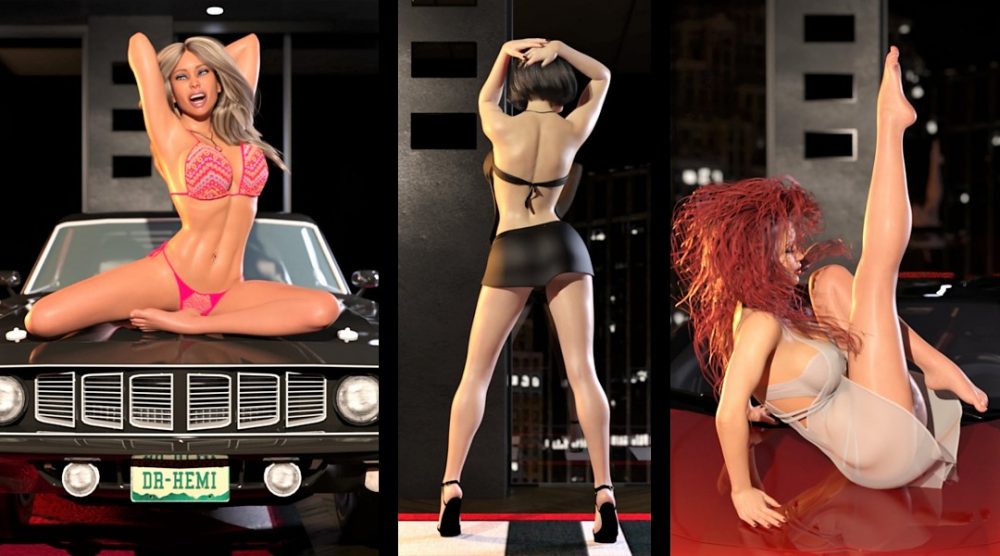 ---