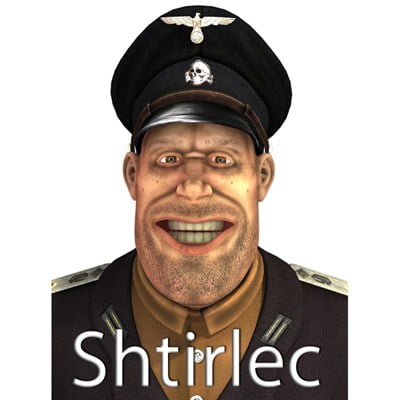 A new cartoon-style German soldier for your scenes. This is a low-poly figure, at 26,814 polygons, which makes it ideal for crowd scenes.
.: Product Features :.
Stand-alone Poser figure (obj, cr2/ png), at 26,814 polygons
All body parts are fully poseable.
Includes cap.
Mouth and Face morphs:
-Brow Up
-Eyes Close
-Eye Shrewd
-Mouth Open2
-Mouth Speaking
-Nose
-Evil
-Boo
-Hmm
-Sad
.: Textures :.
One set of textures for the body (uniform), head, and cap.
Normal bump map and specular map for the head.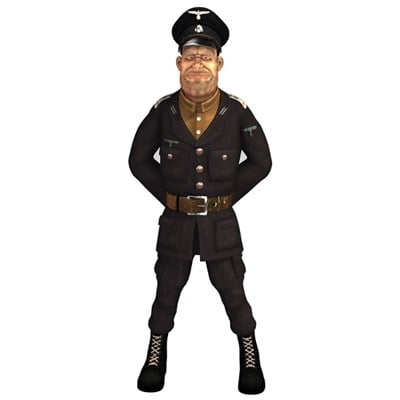 ---