Sickle Classics Genesis: Tops 02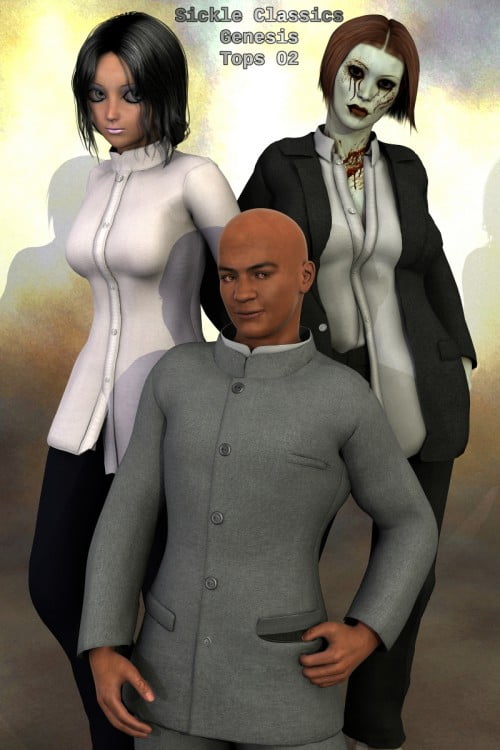 More tops for Genesis! Now your male AND female characters can be all business with these custom-fitted supermorphing tops.
This set contains the converted:
Sickle Dress Shirt (A dress shirt, mandarin collar and western collar)
Sickle Dress Jacket (A superconforming western business or formal jacket)
Sickle Dress Jacket 02 (A superconforming eastern school uniform or formal jacket)
There are custom FBMs for ALL the Genesis Base, Iconic, Creature Creator and Evolution FBMs. There will be no unrealistic and unpleasant cling between the breasts on your V4, V5, and other female Genesis morphs – the hand-formed FBMs are smoothed for a real-life fit.
All textures from the original products are included, and any and all texture packs for those products will work with this one as well (the UV is the same). There are brown, black, gray, navy, white, and red textures for the jackets and white, pink, blue and yellow textures for the shirt offered as .dsa.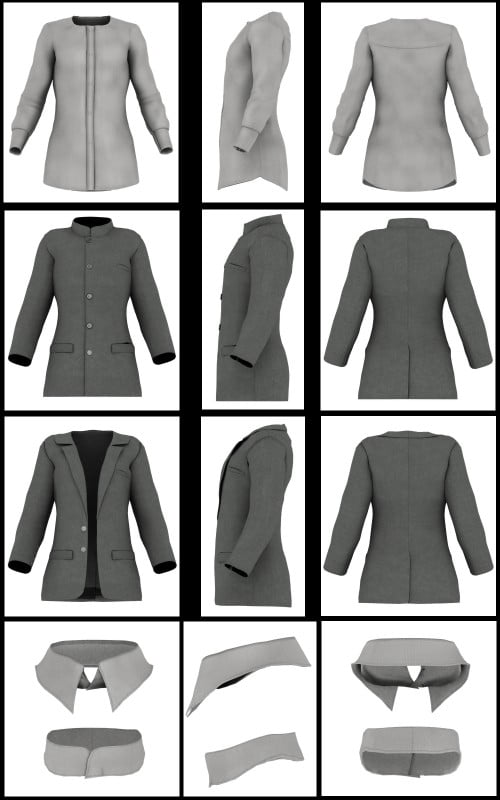 ---