Sickle Plain Skirt Genesis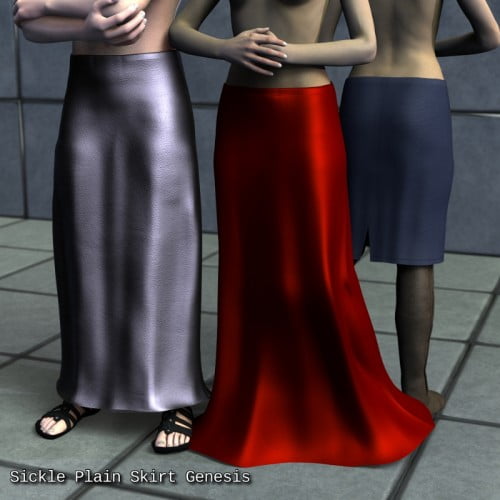 Now you have pants, shoes and tops for your Genesis figures. What do you need next? A skirt!
The Sickle Plain Skirt comes with upper and lower handles for maximum posability, PLUS extra morphs for the sense of fluid movement you expect from cloth. Not only that, but fully custom FBMs were made for V4V4, V5, Iconic Shapes, and the Evolution FBMs PLUS the original Universals that came with the Genesis Base.
The custom morphs:
Blow Back
Blow Forward
Blow Left
Blow Right
Blow Up 01
Blow Up 02
Float
Lower Waist
Mermaid Skirt
Narrow Skirt
Silk Fabric
Skirt Floor Length
Skirt Longer – Shorter
Tight
Twist Left
Twist Right
Unwrinkle
Widen Hem
Prop 01
Prop 02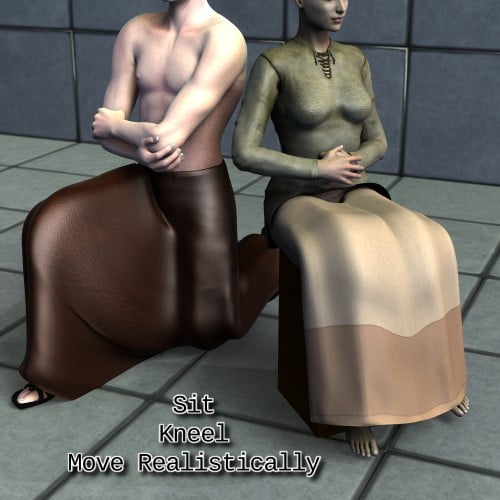 ---