Side-Pleats Fun – Chameleon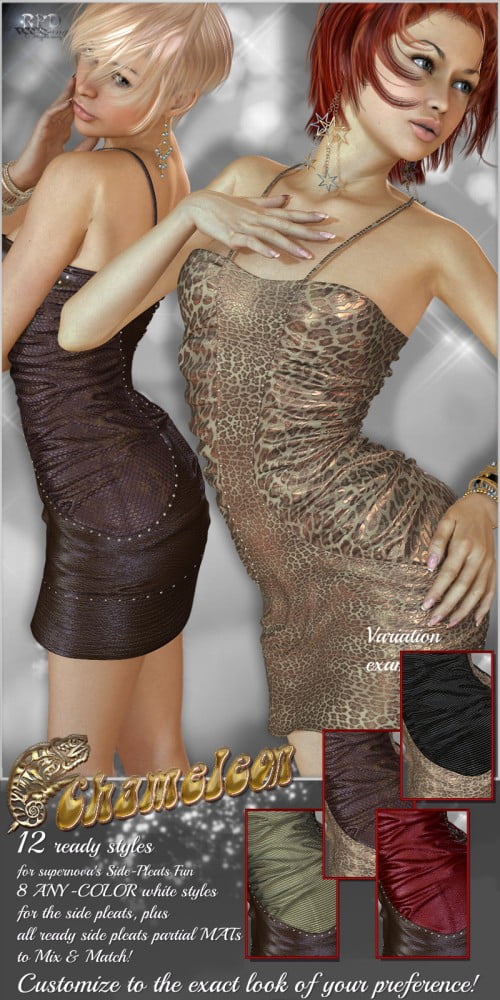 A true Chameleon pack, to customize as you wish!
Including 12 ready styles – 8 ANY COLOR partials for the side pleats in sequin cloth/silk dupioni/shiny leather/embossed relief/sheer semi-trans/net semi-trans/scales light trans or laced transparency – plus partials of all 12 ready styles!
Customize or mix and the match to the exact look of the side-pleated dress you like!
Let your V4 have some fun!
Package details :
————————–
TEXTURES:
* 29 high-detailed textures (including bumpmanps & transparencies)
* 12 ready MAT files in material collection (mc6) and pose (pz2) format – to choose the directory that fits best your own Runtime and preferences of organization.
Extra BONUS:
* 12 Partial materials of all side pleats area to mix and match and customize each dress to a large number of variations!
* 8 white – ANY COLOR – partial side-pleats styles, to customize by altering diffuse color to your preference.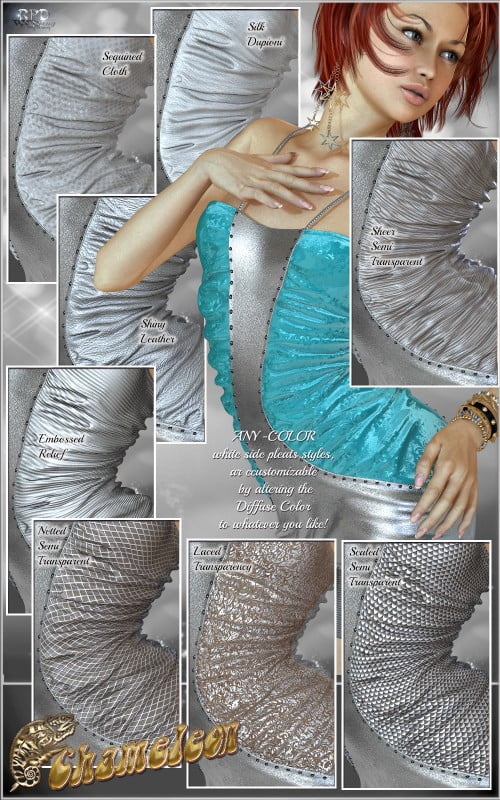 ---