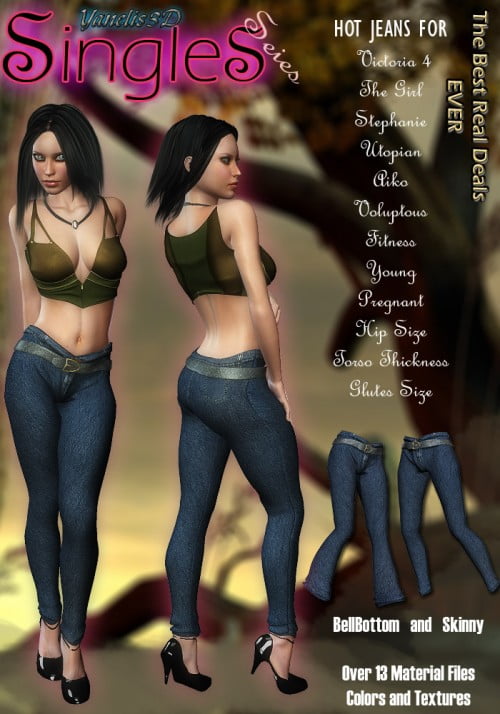 The Singles series has a new addition! The hot JeanZs for Victoria 4! Get this awesome, sexy, morphable tight jeans! Take your Victoria 4's look to a new level of every day clothing. With this set, you have a lot of possibilities mixing and matching colors.
Compatible with the following Morphs ++:Fitness, Voluptous, Young, Torso Thickness, Hips Size, Pregnant, Glutes Size
Compatible with the following Elite morphs: Utopian
Compatible With the Girl 4
Compatible with Stephanie 4 (see instructions for the usage of S4)
Compatible with Aiko 4 and Aiko Stylized.
You can use them as skinnies or bell bottom!
16 material files carefully configured with high resolution textures with endless possibilities.
Template included for you to create your own textures!
JCM configured for the best posing results. (Please read the limitations on posing on important notes).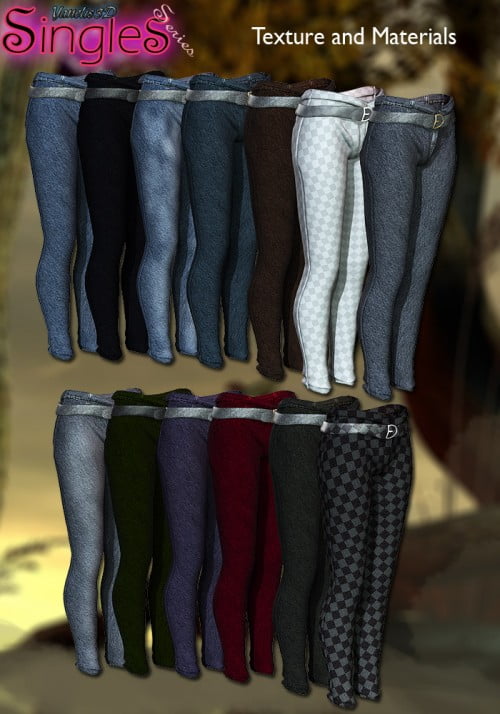 ---