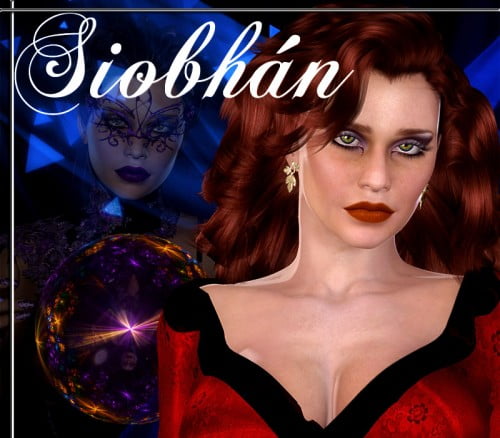 Siobh?n (Pronounced Shivon or Shu-Vaughn) is a beautiful new character for V4.2
She comes with
12 make-up options, including two fantasy "displacement" make-ups
10 Eyes, 10 Eye Reflects
18 nail options, with 8 nail art options and 10 solid colors
One head, one body and 3 different nail length injection files
Shader and Non-shader mat options
Bump and specular maps
The displacement make-ups will only work properly in Poser 6, Poser 7 and Poser Pro by Smith Micro. You need V4.2 along with her morphs and morphs++ to fully utilize this character. She IS NOT RATED OR OPTIMIZED FOR DAZ STUDIO, POSER 5 OR POSER 4.
She does come with shader and non-shader mats as a courtesy so you can use her in D|S and other programs, however I DO NOT offer any support with any programs other than Poser 6, 7 and Poser Pro, so you're on your own if you use her in anything else. You will also need to hook up her bump maps to fit your program since the non-shader mats use the gradient bump nodes in Poser.
Her eye reflections cover everything from normal window type reflections to explosions and fire—her make-up options allow you to fully explore every facet of this Celtic jewel, be it femme fatale or fighting Irish. Most of all, she's FUN!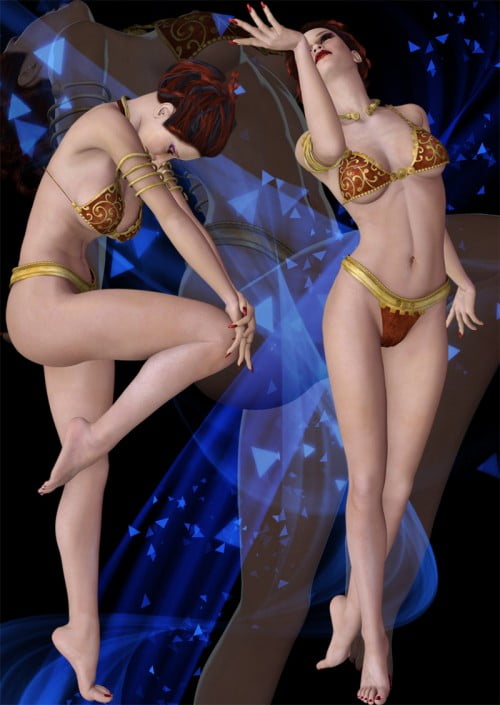 ---