Skalde HD for Genesis 8 Male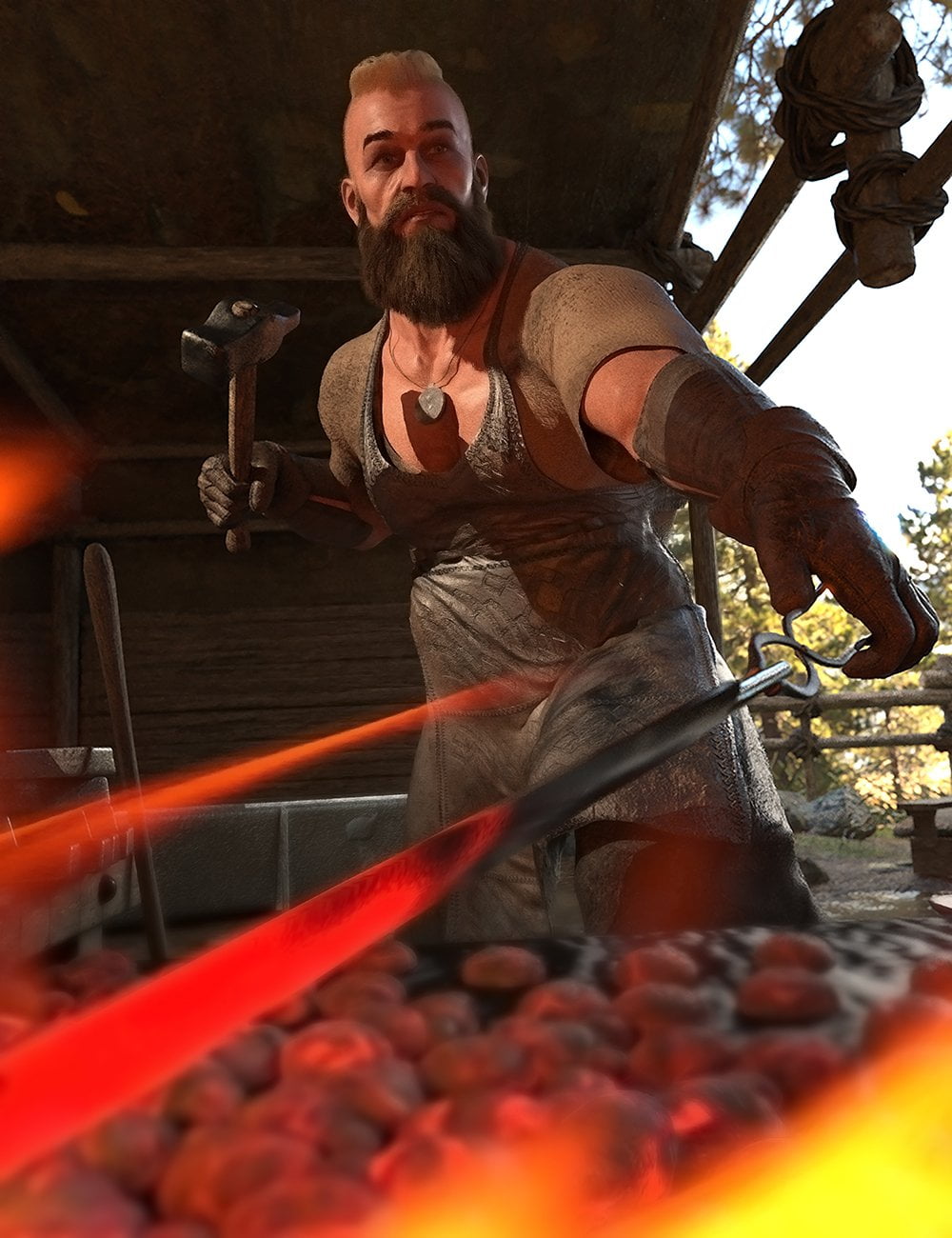 ---
Skalde HD for Genesis 8 Male
Powerful and stoic, thickly muscled and hard as the frostbitten North from which he hails, Skalde is a powerful specimen of fantasy male: masculine, sturdy and steadfast, ready to pound his anvil to craft weapons and gear for his fellows, helm a great ship on rough waters, or don leathers and warpaint while wading deep into the fray.
Skalde HD is an original, high definition character set with bonus hair elements and face paints for the Genesis 8 Male figure. The set comes with PBR (physics-based rendering) texture and material load-outs for Iray as well as legacy settings for 3Delight (both including full anatomy texturing and shading), along with 4 eye color settings, geoshell overlay based face paints (Blood Spatter, Tattoos, and 3 warpaint designs), and assorted hair elements including body hair, facial stubble, scalp stubble, beard and a loose braid from the top in classic Viking style.
Whether you need him to lead your people, in battle, or on the banks of an ancient river, Skalde HD for Genesis 8 Male is ready for your artwork!
---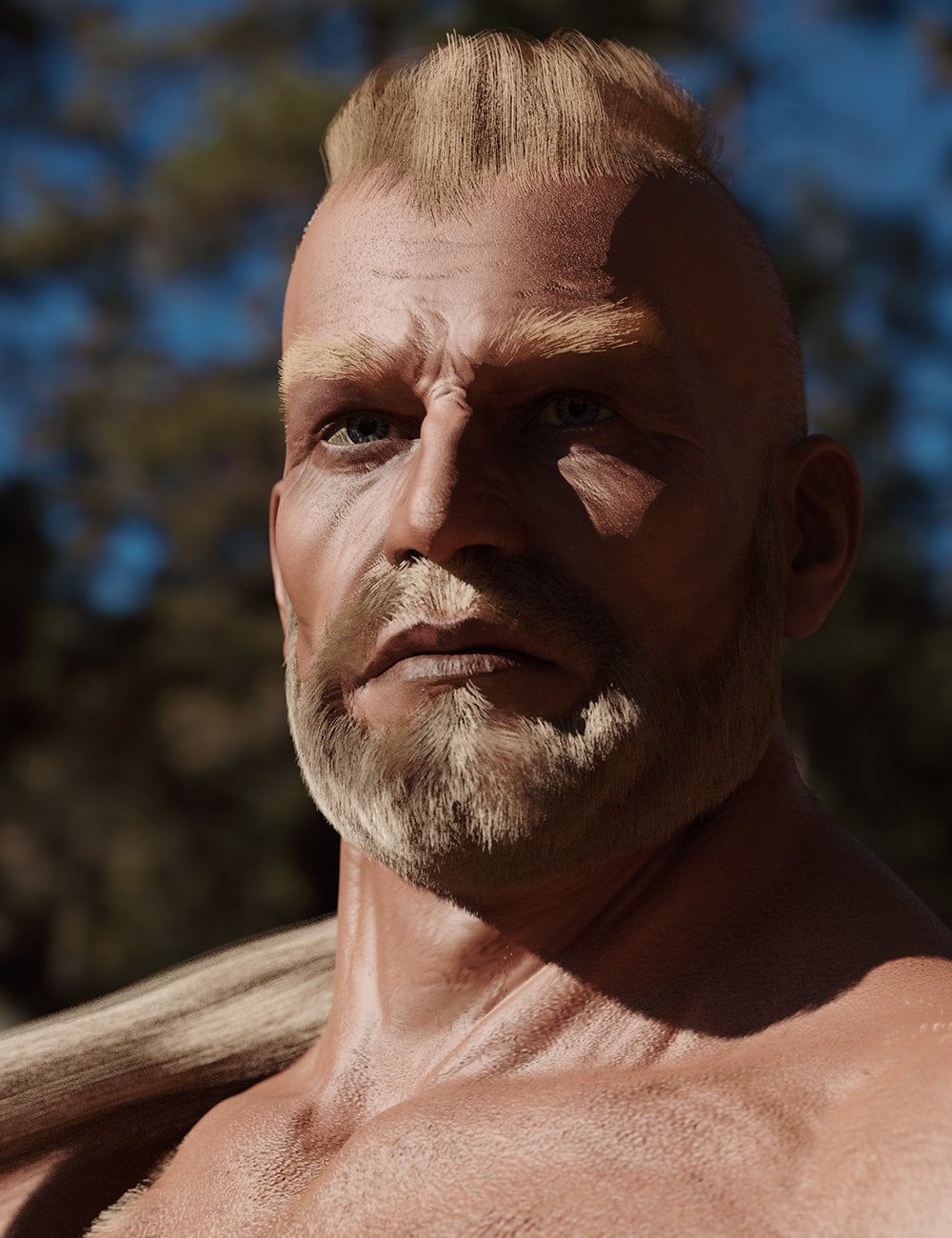 ---