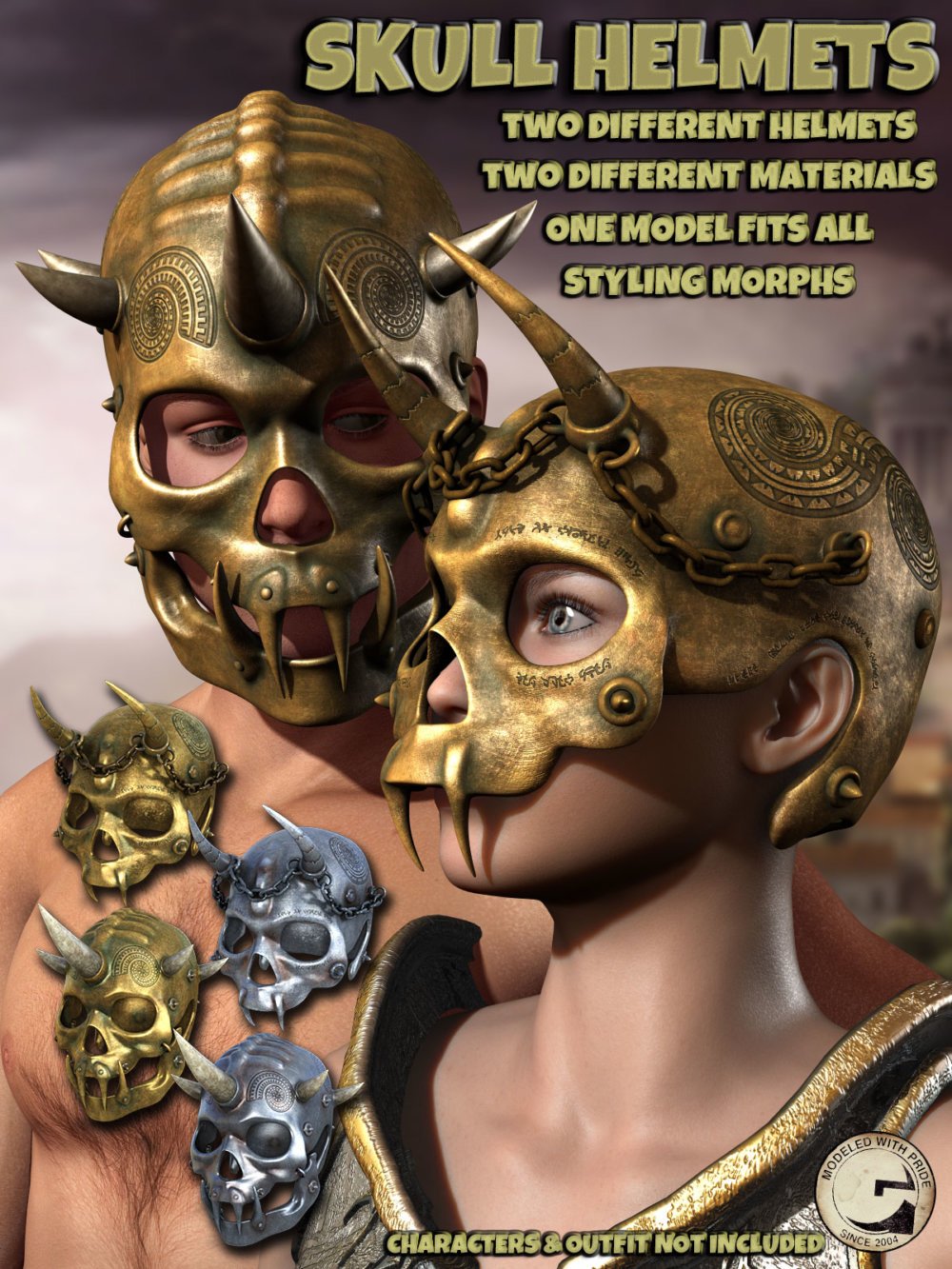 Unique skull helmets for your characters. Detailed geometry and high
resolution textures allow you to render clear and sharp facial close-ups.
Two different models; Bull Helmet and Rhino Helmet.
With brass and iron material
for each one. Originally modeled for M4 and V4, but with simple scaling
and fit to female morph, you can fit helmet to any character.
With additional morph, you can stylize your helmet even more.
Morphs for Bull Helmet:
– eyebrows up/down
– eyes big/small
– cheekbones wide/narrow
– nosehole big/small
– mouth wide/narrow
– mouth in/out
– fit to female
Morphs for Rhino Helmet:
– eyebrows up/down
– eyes big/small
– nosehole big/small
– jaw width
– fit to female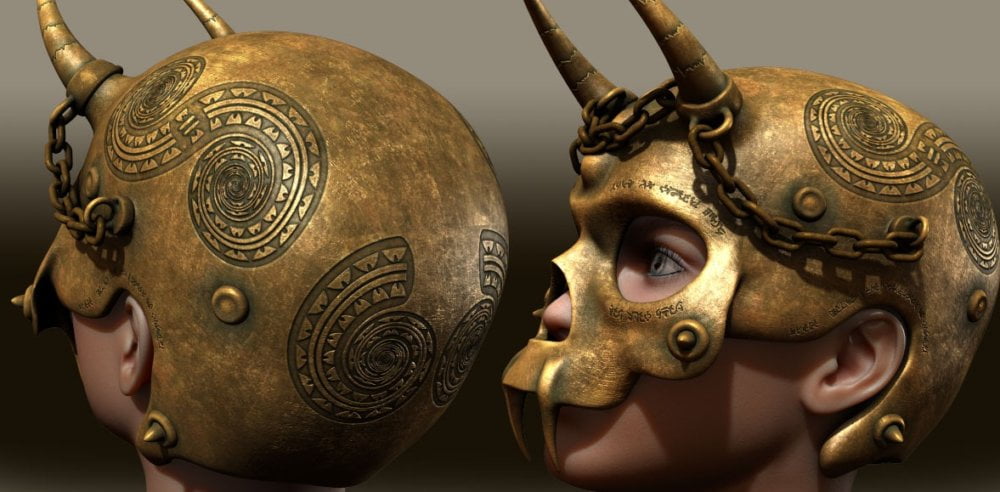 ---