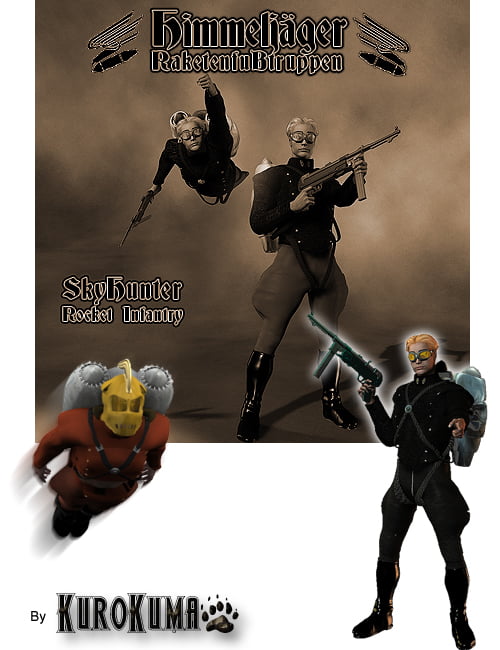 From an alternate reality, a what if, Secret weapons, or from the serials of the 1930's Michael 3 is ready to take to the sky with his own rocket pack. Includes several alternate head gear, and MAT files for a multitude of characters.
3 types of rocket pack, one set of conforming straps.
3 styles of helmet.
Bullet, Deco, and German.
2 styles of Gas mask, single and dual canister.
Flight pants with MAT poses to change color.
1 Jacket with MAT poses.
Flight Goggles
Leather Luftwaffe style Boots
Banner prop with texture
Authentic MP40 machine gun smart prop with at rest pose.
---