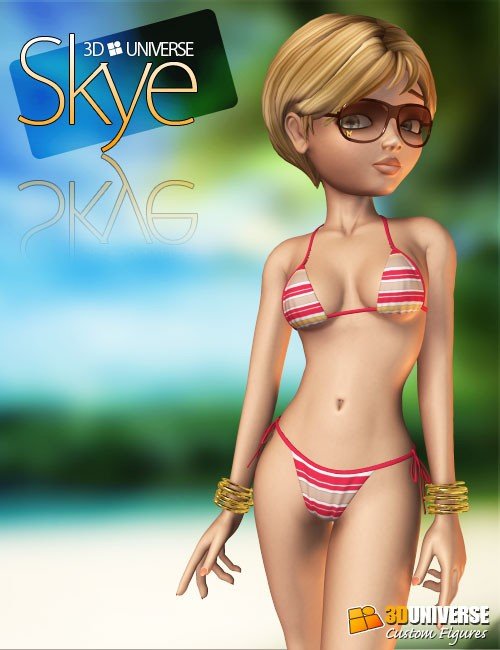 Introducing the latest fun toon figure from 3D Universe!
Skye is a fully custom figure built upon the features that make all 3D Universe figures great. With an even cooler, feature-rich, and easy-to-use EyeTool – getting expressions out of Skye is as simple as point and click!
The EyeTool included with Skye has been improved over previous 3D Universe figures! By simply using the rotate or translate tool in Poser or DAZ Studio, you can easily, and realistically set the eye poses. It takes into account eye drift, and has many dials that you can use to tweak the eyes, squint, or even animate a roll of the eyes! Not only can you use it to pose the eyes by merely placing the tool where you want the figure to look, but Skye's expressions automatically react to the position of the EyeTool!
With DAZ Studio 3, you don't have to hide the EyeTool before rendering – it doesn't appear in your DS renders, and is semi-transparent so you can see through it when working on your scene. Don't like it? Simply use one of the included utility poses to hide/disable it completely. We're pretty sure if you use it, you'll love it though!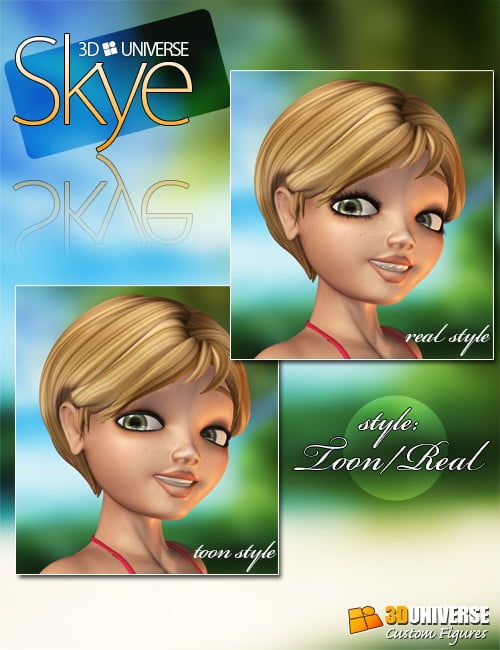 ---