Sleeping Late for Victoria 6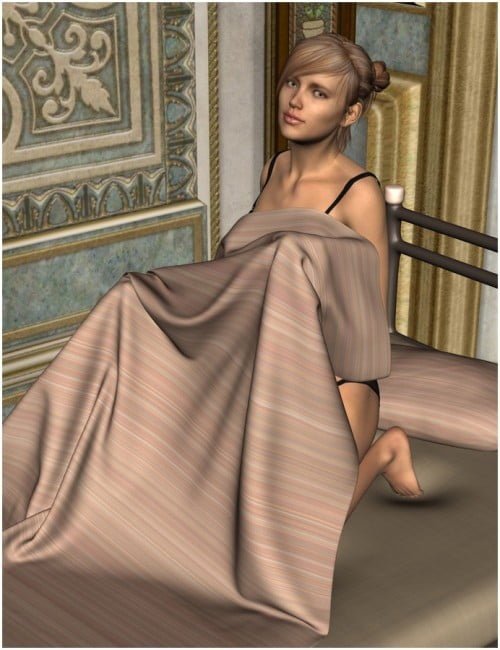 She is just tired. Working as a model is not as glamorous as it looks. The job takes it's toll. Running around in drafty temples with nothing but a sword in her hand. Being asked to stand in an uncomfortable pose for hours while the rendering finishes. Being squeezed into various outfits, many of them made with metal with no bending abilities whatsoever.
But she doesn't have to worry about that. Not today. She is going back to sleep. She is going to sleep late.
20 poses for Victoria 6 with matching props and morphs. Dial up a pose for her then do the same for the covers. The covers are sculpted around her body and fit perfectly! (Unfortunately this means that it doesn't fit Genesis 2 Female(s) other shapes so well. So make sure to use Victoria 6.
There is a bed frame with a 'contemporary' look to rest the covers on. Additional bed frames can be found in my other product 'Sleeping Late Beds'.
Now go back to sleep!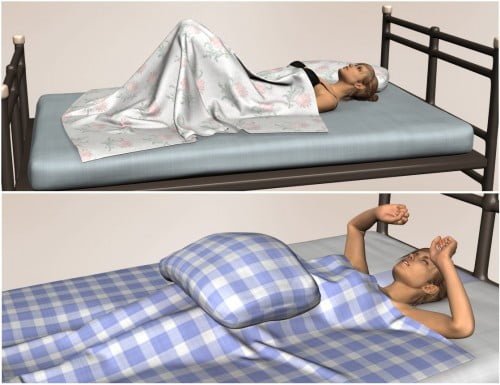 ---