Smile Delight for Genesis 2 Female(s)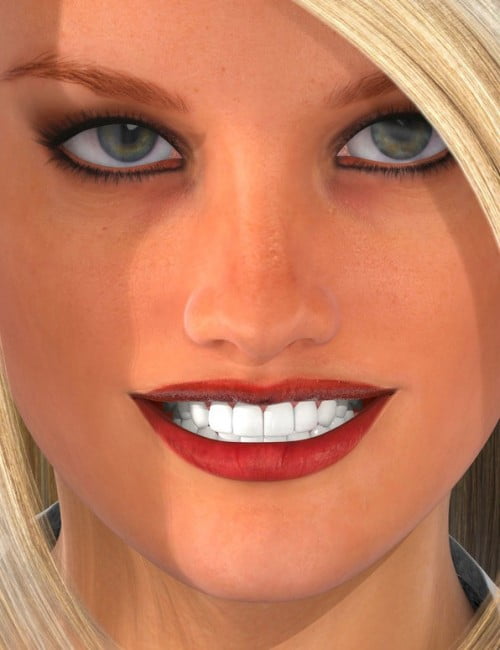 Following the bestsellers "Smile Delight for V3" and the later "Smile delight for V4 and M4", Cake One is proud to present you the latest version of "The perfect smile for a perfect render" : Smile Delight for Genesis 2 Female(s) (including Victoria 6 and future Genesis 2 Female based characters)
Smile Delight for Genesis 2 Female(s) is a pack of 25 custom smiles (totally independent from Genesis 2 Female base or morph dials).
You will find the 25 smiles directly in Genesis 2 Female, in "Pose Control/Head/ Expressions" (see image promo)
Each dials show a thumbnail of the smile applied (in DAZ Studio)
These smiles can be mixed with each other, or mixed with existing expressions or morphs.
These smiles are Pose modifiers (not shape modifiers) so they are perfectly suitable for animation.
This pack is compatible with Poser via DSON importer (when you launch Genesis 2 Female in Poser via DSON, the 25 dials parameters can directly be found in "Pose Control/Head/Expressions".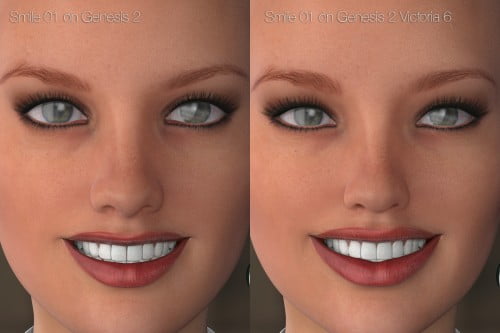 ---