"A winter wedding truly befits bridal elegance as a layer of sparkling snow blankets the land with shimmering softness. Dress your poser characters in the season's elegance with this, the Snow Bride.?For Victoria 4!"
3 High Quality Gown textures
Numerous hidden joints in the skirt allowing for great flexibility in posing
Shawl comes in 2 version, hidden joints to manually adjust the shawl into the perfect fit, and conforming for beginners.
Displacement fur included in the Shawl, Hat and Muffs allowing removal of the hair room fur but leaving a basic fur in place.
Hair room fur is optimized for 1000×1000 full body render, instructions included for raising and lower the fur density.
Fits V4 FBMs: Amazon, Fitness, Thin, Young, Voluptuous, BreastsLarge, Breasts Diameter, Breasts Size, Belly Thin, Waist Width, and Torso Thickness.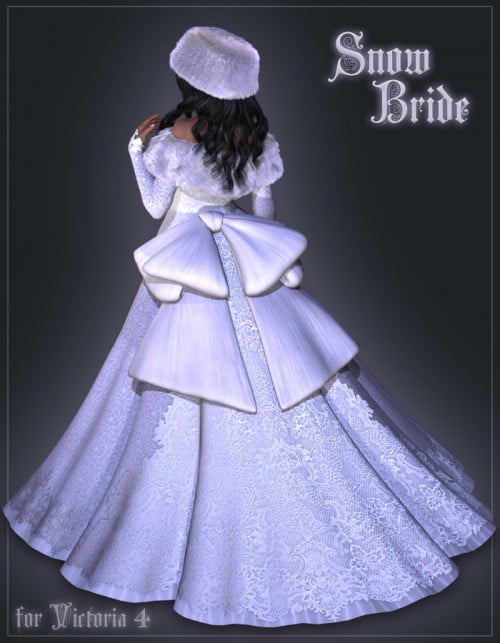 ---