Songbird ReMix Birds of Prey Vol 3 – Hawks of the New World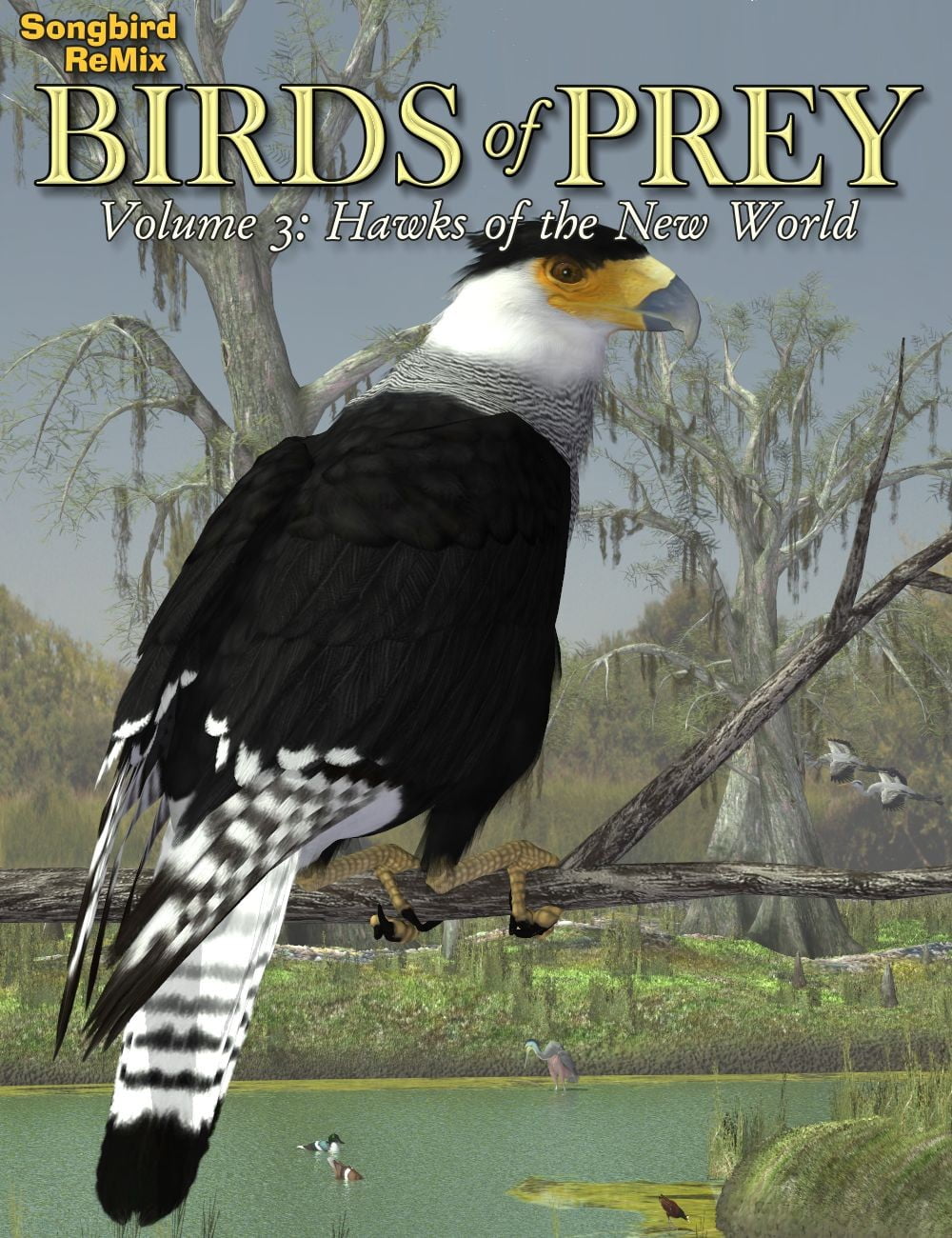 ---
Songbird ReMix Birds of Prey Vol 3 – Hawks of the New World
This set was slightly updated in January 2021 to divide the Birds of Prey (Order Falconiformes) into two separate orders; Birds of Prey1 (Order Falconiformes) and Birds of Prey2 (Order Accipitriformes). All hawks from older versions were moved to Birds of Prey2 (Order Accipitriformes).
This Songbird ReMix Birds of Prey pack contains species in the Hawk family. Hawks are small to medium-sized diurnal birds of prey, widely distributed around the world and varying greatly in size. This volume contains hawks from the "new world" (the Americas and parts of Oceania). It is a bookend to Volume II of the series, which contains hawks from the "old world" (Eurasia, Africa and Australia).
Hawks are divided into two groups; buteonine hawks and accipitrine hawks. The term "true" hawk is sometimes used for the accipitrine hawks. Generally they take birds as their primary prey. The term "buzzard" is preferred for the buteonine hawks. They prefer mammals.
Throughout history, culture and myth, Hawks are symbols of courage and strength. Hawking, a form of Falconry, can be traced back to at least 2000 B.C.in Asia, and it flourished in Europe and the Middle East from 500 to 1600. It was used for both recreation and to provide food.
There are two versions of this set for native support in Poser and DAZ Studio. Materials have been tuned to support Iray, 3Delight, Superfly and Firefly renderers.
---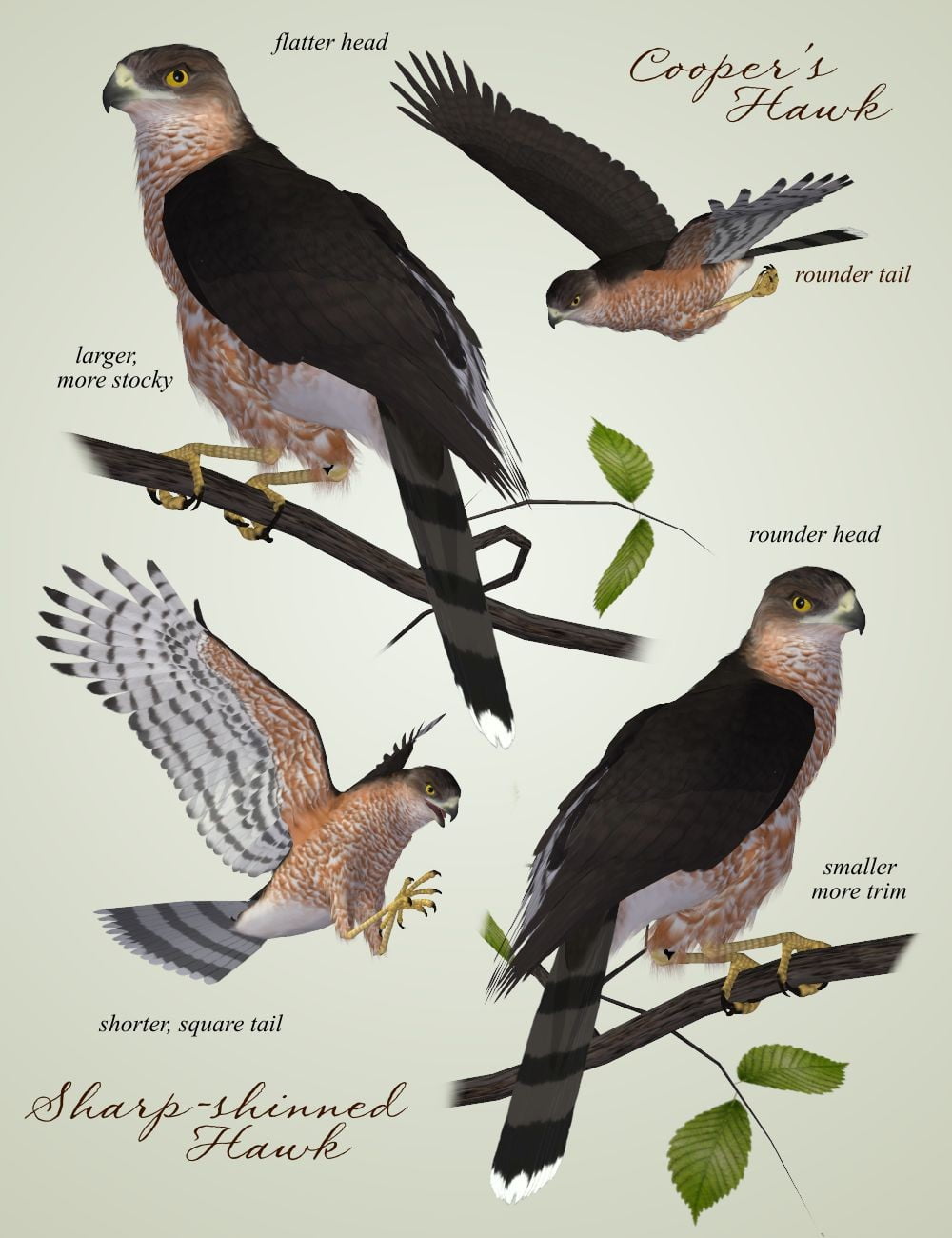 ---