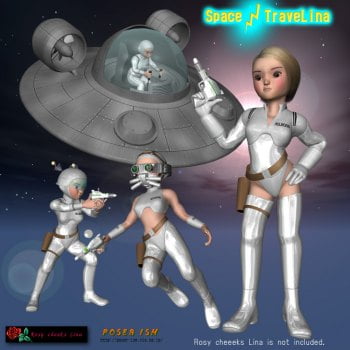 This set is spaceship, space suits, gloves, Gun belt, mask, telescope (figure), helmet, gas mask, laser gun(Prop) ,Gun Hand pose, Transparent MAT file for each material, Embarkation pose, gun belt pose are included.
Morph Target that is included to the space suit is Fat, Muscle, Chest big, Chest small, Chest open, Thights change. Several Morph Target are included to other figures.
"Embarkation pose" is applied in the condition of default(position of the spaceship and Lin) , when Lina embarks on the spaceship. Please do then, Lina to the chair(sheet) of the spaceship parent.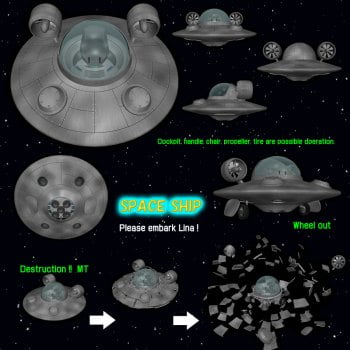 ---