Spanish Rose — Los Azahares Jardin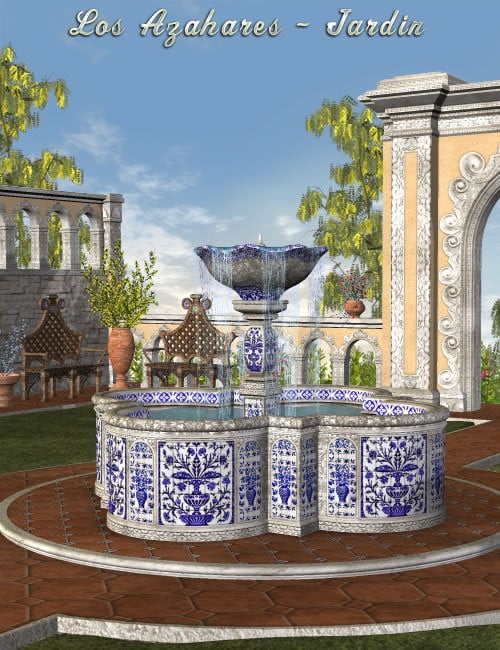 Los Azahares Jardin is the perfect landscape design for the quintessential Spanish villa in the sun. It comes with a fountain carved out of marble and clad in festive azulejos (Spanish tiles).
Ornate benches of wood and azulejos are set among green lawns, surrounded by Spanish baroque arched walls made of golden stucco and white stone.
Required Products
Spanish Rose — Jardin de Sevilla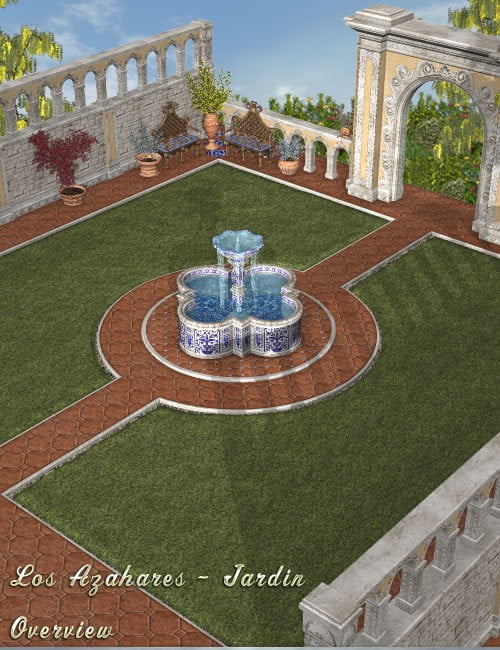 ---