Sparkling Jewelry for Genesis 8 and 8.1 Females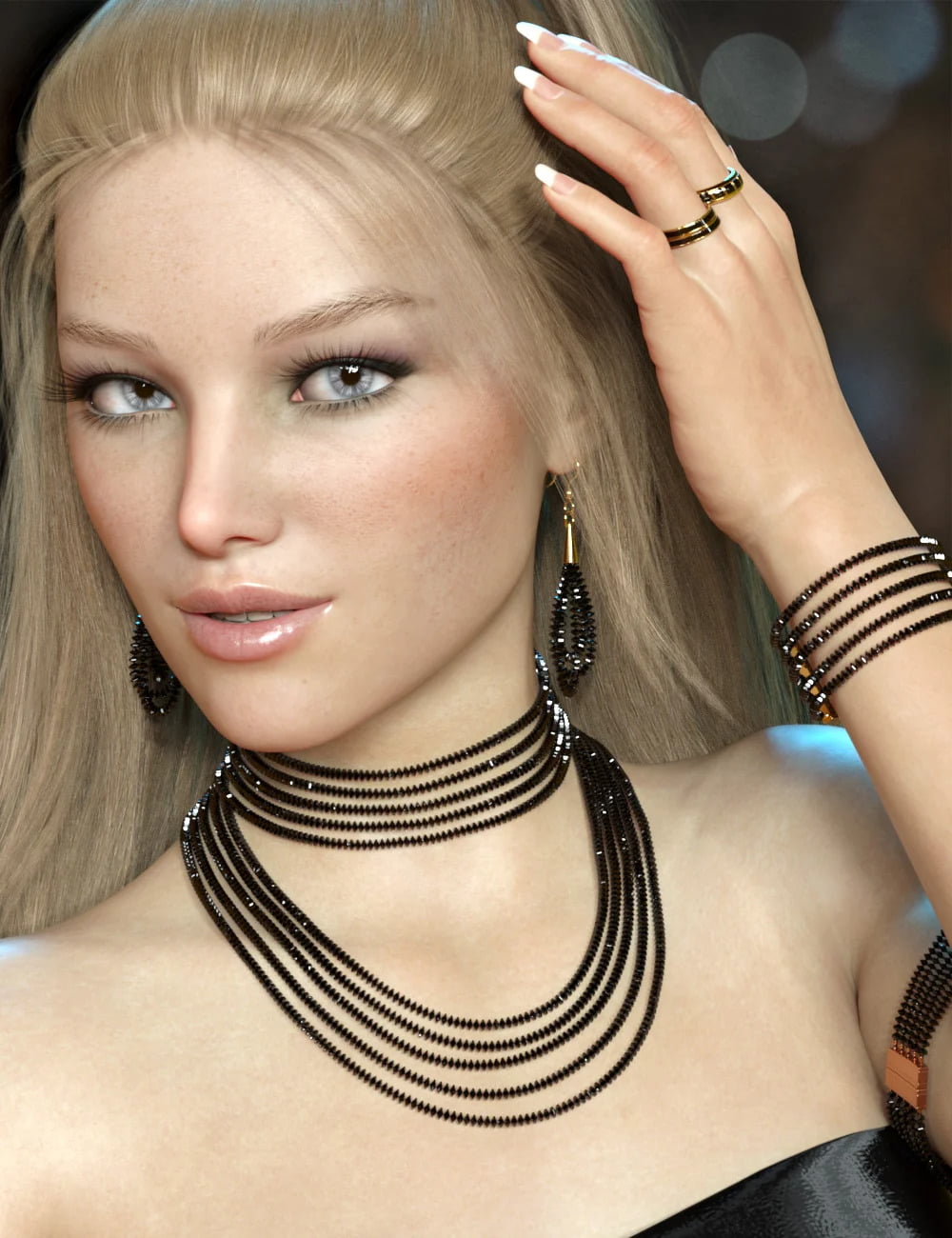 ---
Sparkling Jewelry for Genesis 8 and 8.1 Females
Sparkling Jewelry for Genesis 8 and 8.1 Females is perfect for all your glamour renders, and will also spice up your everyday scenes.
Choose from several color and style options to match your character. The set comes with material presets for faceted crystal beads, solid gemstones, and semi-transparent gems, as well as special presets that combine styles and materials.
The necklace features movement morphs to adjust the necklace to the figure's pose, and the earrings are posable too. In addition to all the style morphs, the items also have widen morphs for extra adjustment.
Get Sparkling Jewelry for Genesis 8 and 8.1, and add some sparkle to your renders!
---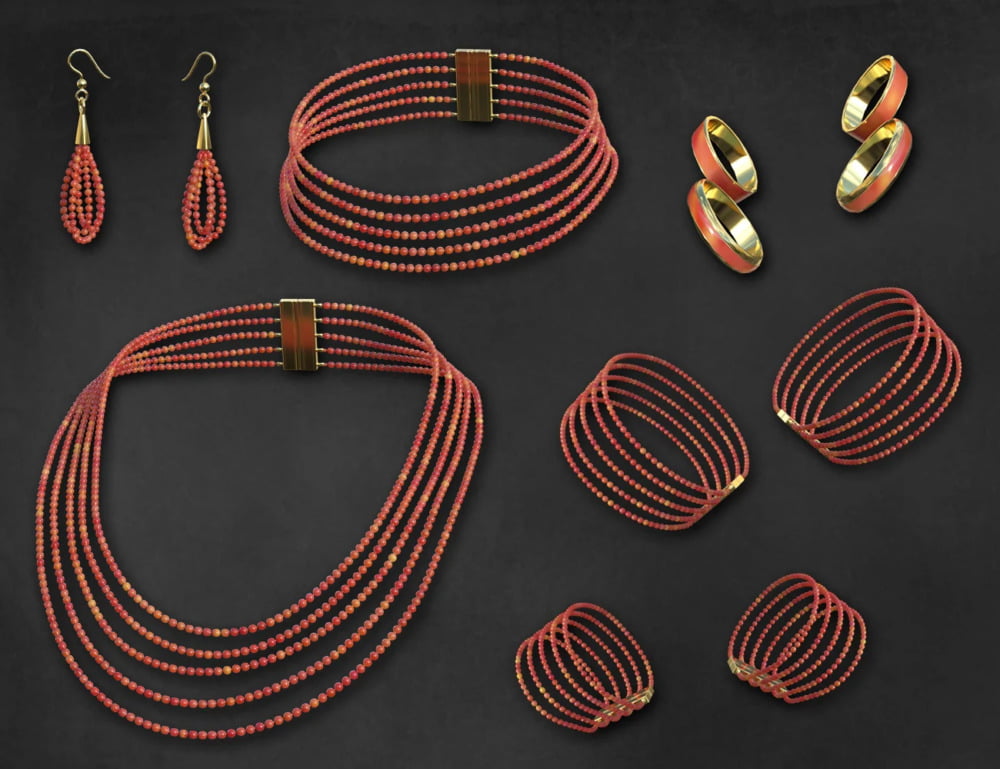 ---