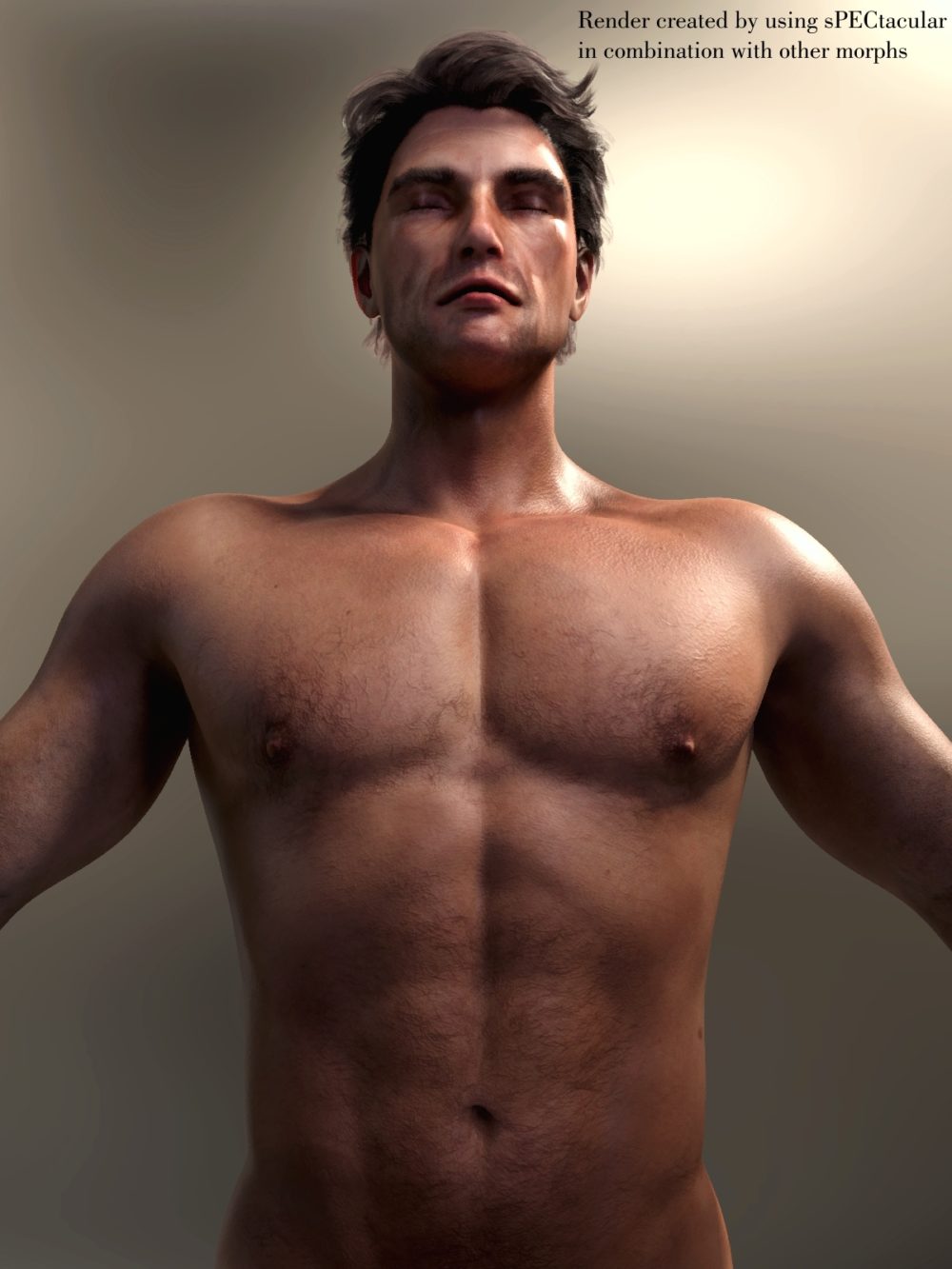 ---
sPECtacular G8M
Massive and manly, robust and saggy… How do you like it?
sPECtacular G8M will help you create the chest of your dream with just a click!
This is a set of 10 custom chest morphs and six extra morphs and four nipple morphs that can be mixed and matched and used with Genesis 8 Male.
In this item you will find:
– Pecs 01 to 10 (ten custom chest morphs)
– 3 Nipple morphs
– 1 Nipples puffy
The extra morphs are:
– Pecs Fat
– Pecs Man Boobs 1
– Pecs Man Boobs 2
– Pecs Pancake
– Pecs Saggy
– Pecs Thiny
– REM Nipples
– REM Pecs 01-10
– REM Pecs Various
All the morphs can be used on the basic G8M without the need of extra morphs, or used on morphed characters as well.
Under CHEST you will find the sliders that you can also use, to achieve the effects you want. Just experiment and have fun!
Pin-up lovers or those who like realism in their figures can transform the basic chest of G8M into a realistically shaped beauty with just one click.
This set of morphs can be used with any custom character you desire to render with it.
Please, keep in mind that any morphed character or pose has is own characteristics and so you can have issues with this set. This doesn't depend on our morphs but on how the characters and poses are created.
We saved the chest settings with an average size that can look good on non morphed characters, but we highly suggest to increase or decrease the size of each sPECtacular morph to better match with the character you are using or for whatever purpose you have in mind. Simply move the sliders up or down as you please!
Also mixing and matching is possible but be careful because you can obtain extreme results.
This item works only in DAZ.
---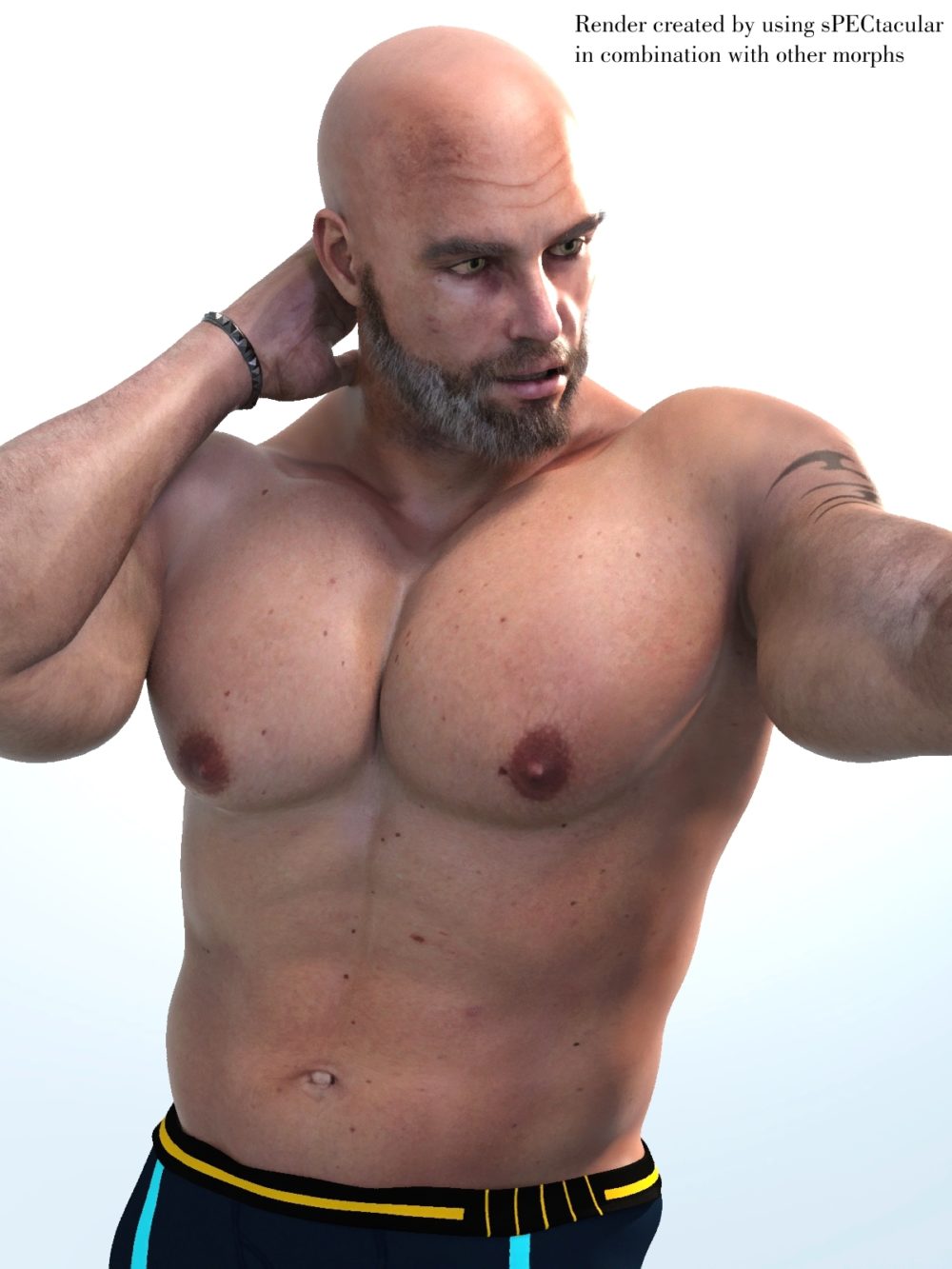 ---