Spider-BellyChain Accesories for G3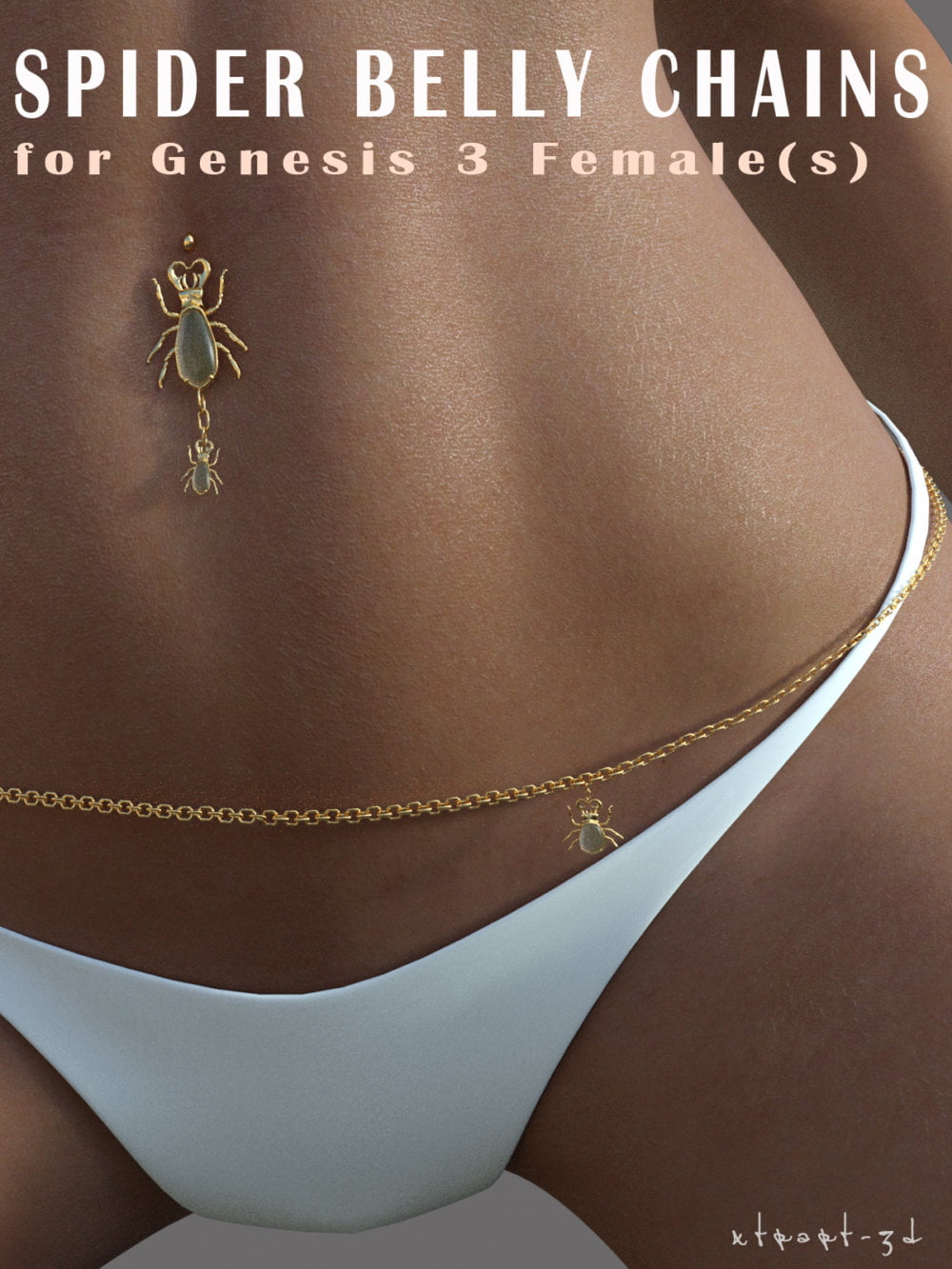 ---
Spider-BellyChain Accesories for G3
Spider-Belly Chain for G3:
Is a Eye catching jewelery with a beautifull Spider design for a Belly Chain and Navel Ring Accessories.
Material files come for Iray renderer.
What you get with this package:
01 Spider-BellyChain.duf
01 Spider-NavelRing.duf
Spider-BellyChain Morphs:
Buttock LftBack
Buttock RgtBack
Expand All
Move to LftSide
Move to RgtSide
MoveSpider Front-Back
MoveSpider Side-Side
Spider Large
Spider NavelRing Morphs:
Expand All
MoveLowerS Front-Back
MoveLowerS Side-Side
03 color options for Metal materialzones.
06 color options for Gems materialzones.
---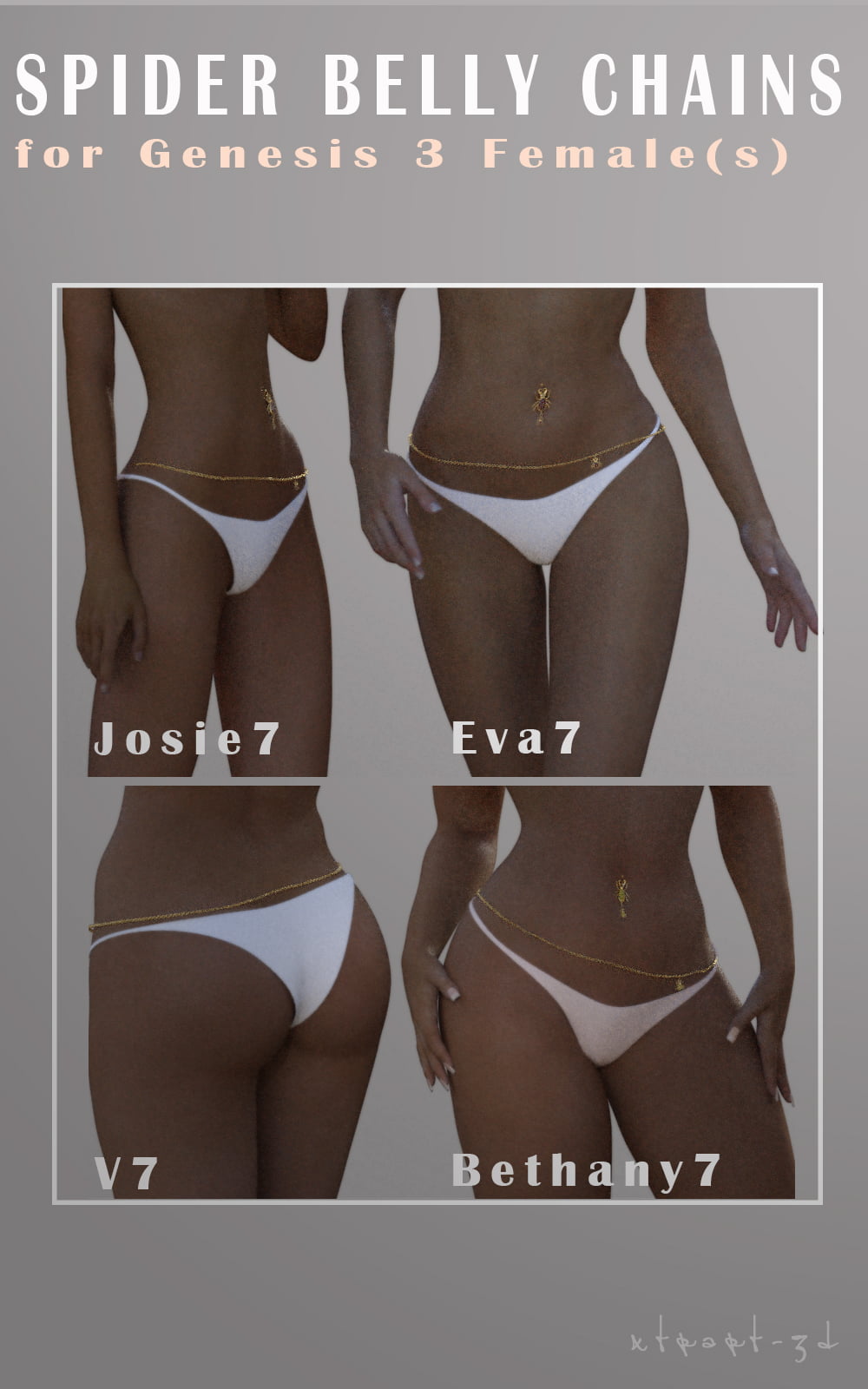 ---