Spring Thaw Snowman Prop Set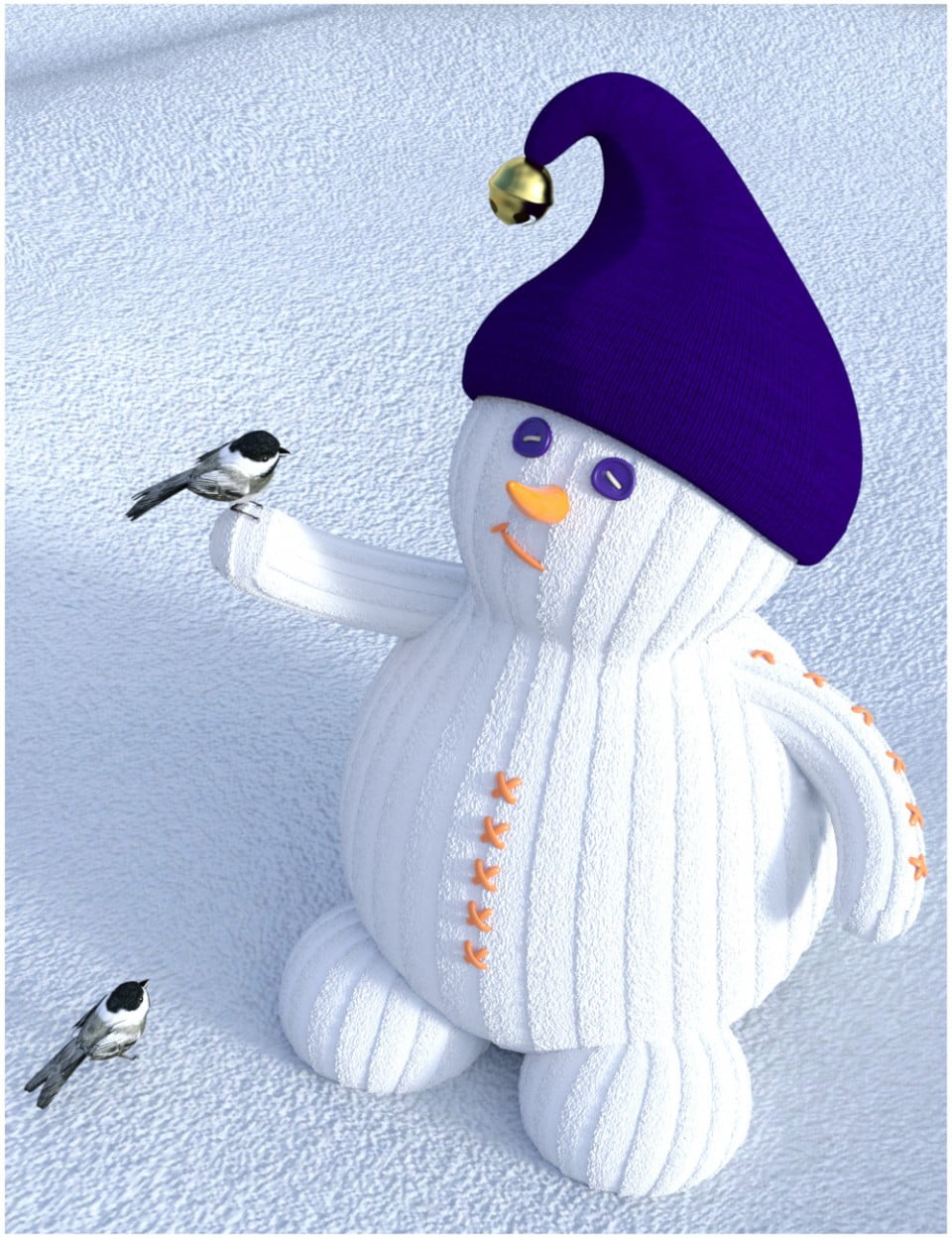 Spring Thaw Snowman is a figure with fabric choices for use after Christmas.
This product contains one simple snowman figure, two scarf figures and a cloak figure. There are 52 parented props that consist of clothing, arms, feet, face and belly props. Most props have morphs for posing and the facial buttons adjust to help create expressions.
I've created 9 wearable presets with matching hierarchical material presets.
The included material files are Iray only.
This product includes:
1 DSON Core Installer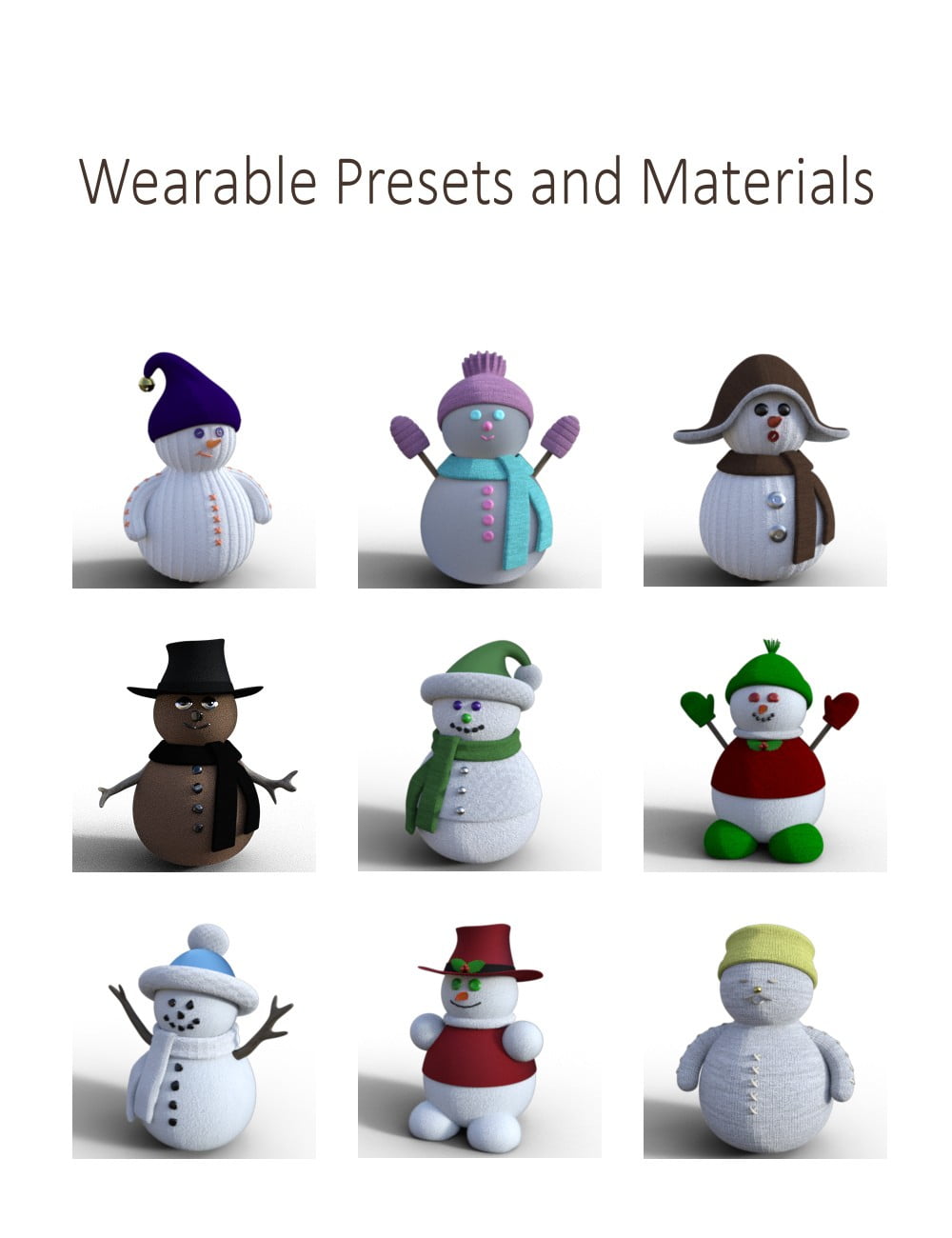 ---