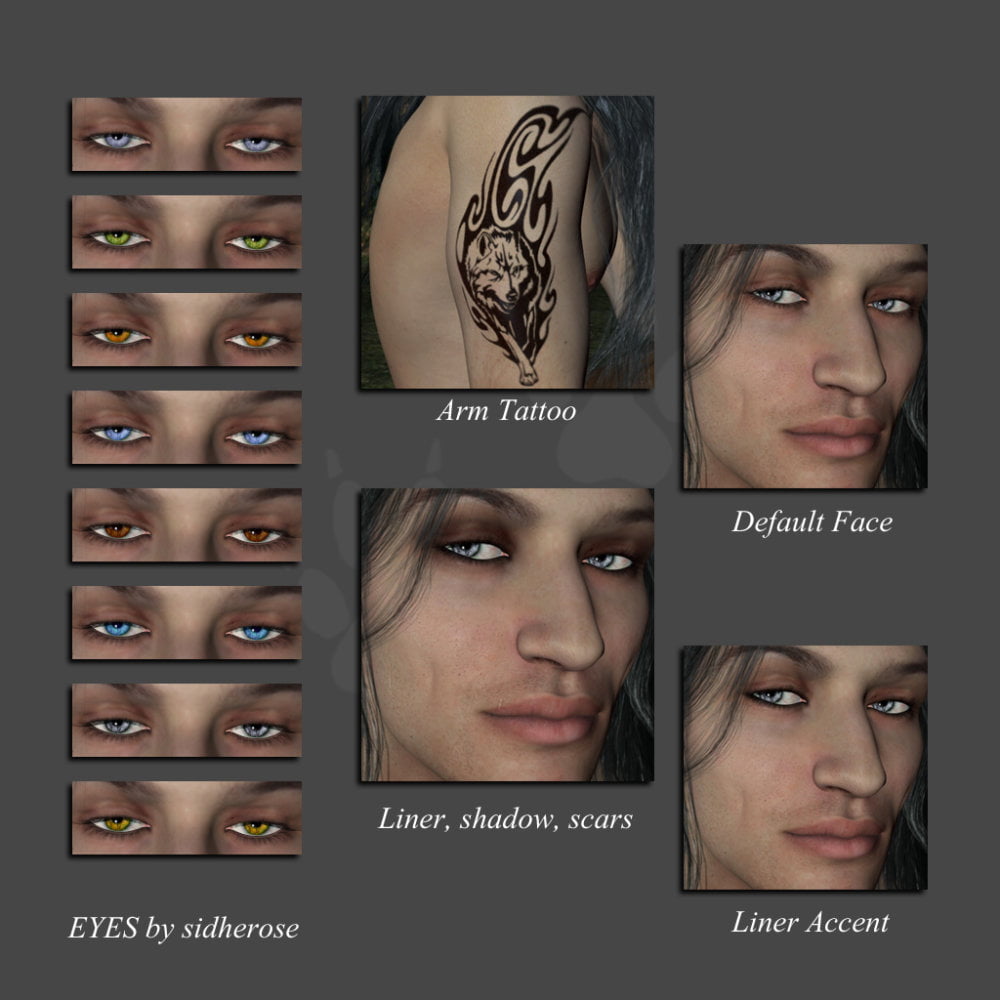 Clay is an M4 morph created with M4 and Morphs++ by Sidhe Rose Graphics. His body and face skin is also customized by Sidhe Rose Graphics, as well as his eye colors, and face mats. He is for Poser only. Not developed for DAZ Studio.
Clay is our Native American morph for M4, but he has a little Irish in him too. If you're looking for 'tall, dark and handsome' to add to your runtime, look no further!
Clay comes complete with everything you need – including a genital mat.
This package includes:
1 – INJ/REM Head & Body Morphs
1 – Default Skin
1 – Genital Mat
1 – Tattoo (right arm)
8 – Custom Eye Colors
5 – Face Mat variations
2 – Battle faces
Default Pose
Turn IK Off/On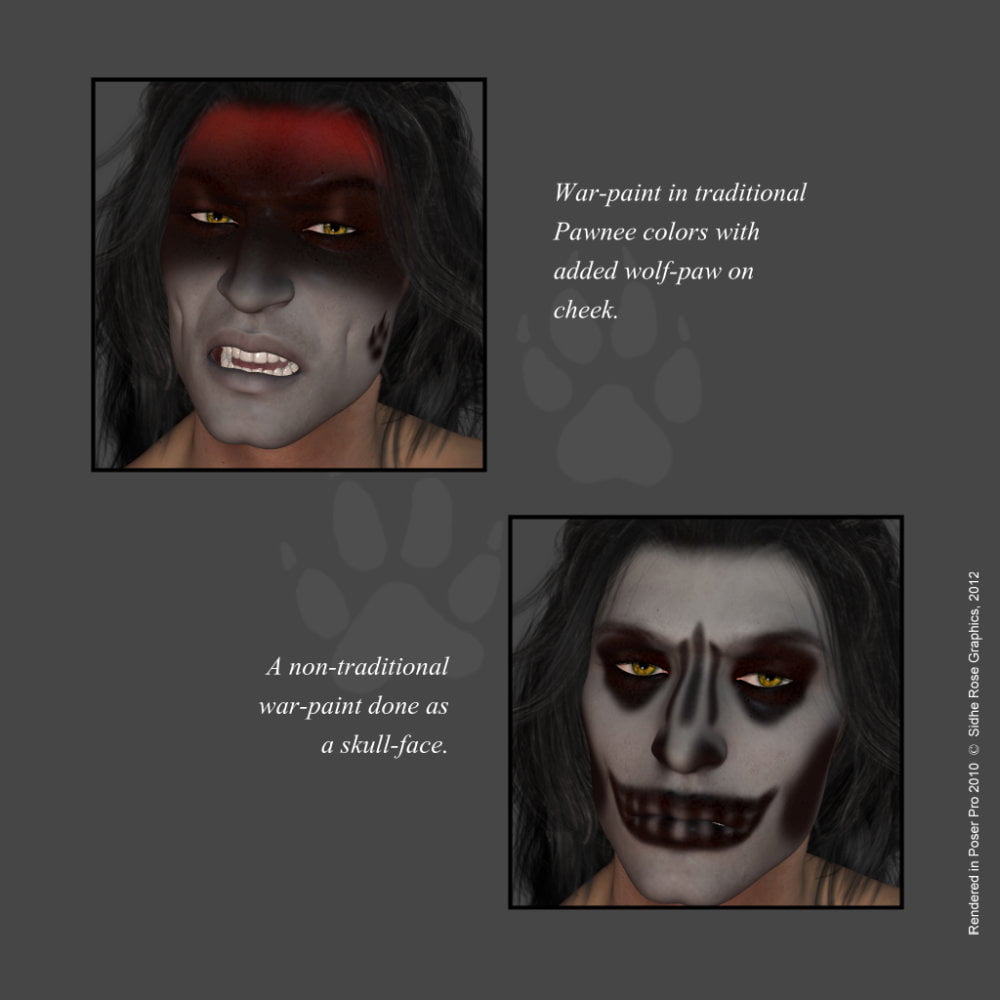 ---