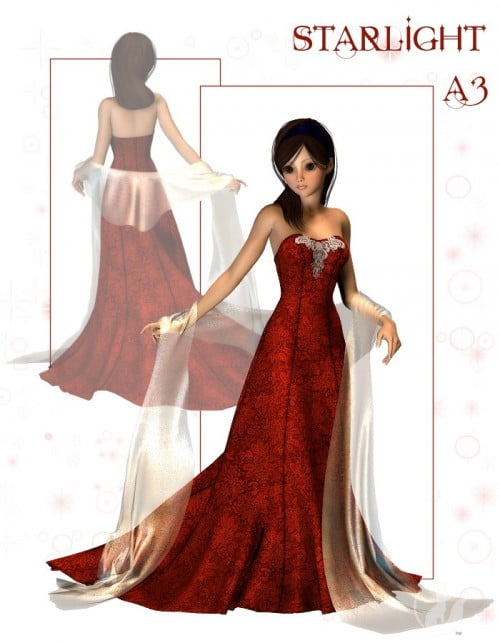 Starlight is the only light needed for love to take full bloom. Escaping from the ball under starlight at the stroke of midnight, it is a Cinderella story for a modern day. A wisp of glittering gauze marks her trail, as delicate as a moonbeam, floating as though carried by wind sprites. She escapes into the star lit garden to await her love.
Welcome to an entirely new adventure in cloth dynamics. Do not fear! A second tutorial is included, crafted with a bit more of an advanced user in mind. This product is intended as the second step into Cloth Dynamics, continuing on principles learned in the Baby Dolls and expanding your world into the flowing grace of trains and how they sweep and flow behind your glamour girls.
*NOTE* This product focuses on the more advanced skills of posing for effect, and may not be suitable for beginners. I highly recommend that if you are a complete beginner at the cloth room, you begin with the Baby Dolls product. Starlight will assist you along the way, but it starts assuming you have a basic knowledge of Poser and the cloth room to begin with.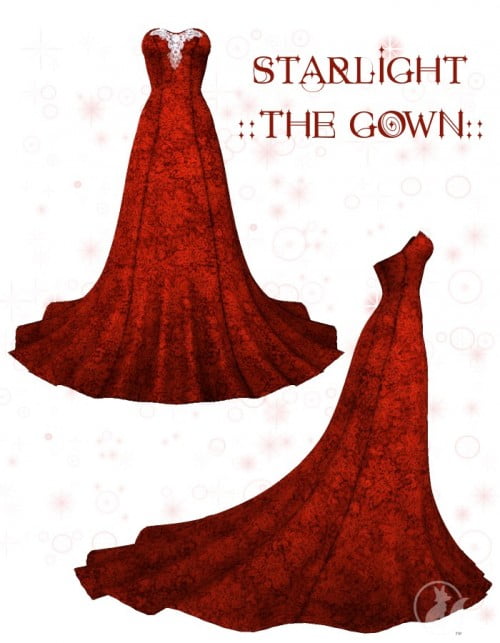 ---