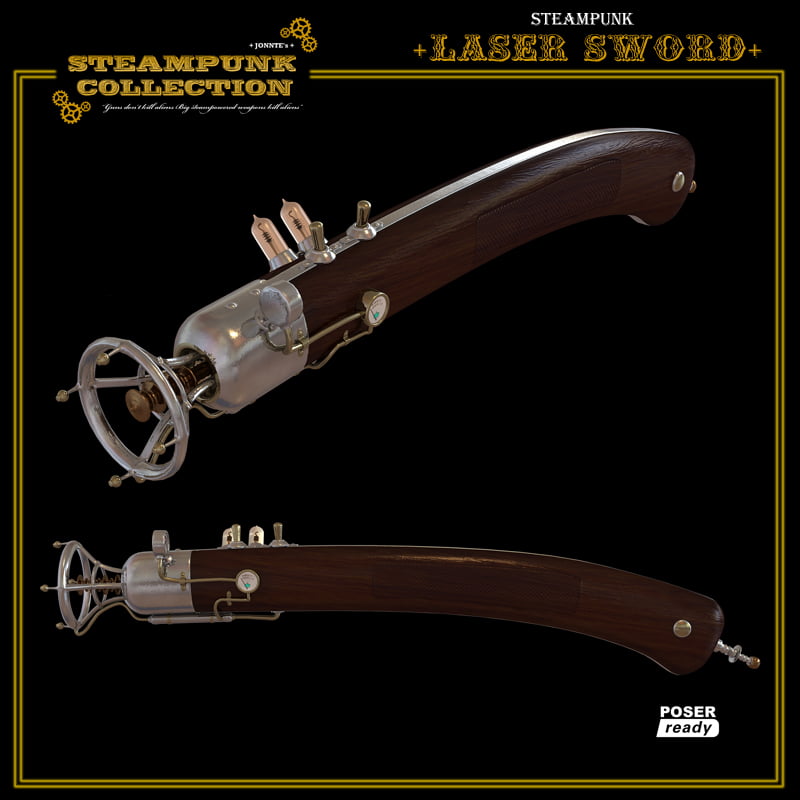 Ever since 1897 the McJonnte family has supported brave adventurers from all over the world with the finest steam powered weapons and accessories. Why don´t YOU join the brave explorers of the new world and get your own SteamPunk gadgets today, the world needs you.
+ Laser Sword +
This beautiful wooden Laser Sword is used for those close combat incidents that you so often stumble into when exploring of the new world. The construction is solid and almost completely reliable.
This product contains a detailed model of a SteamPunk style Laser Sword.
The product comes in Poser, Cinema 4d and .obj versions.
The package includes texture and bumpmap for the wooden handle.
---