Steampunk Love Background Graphics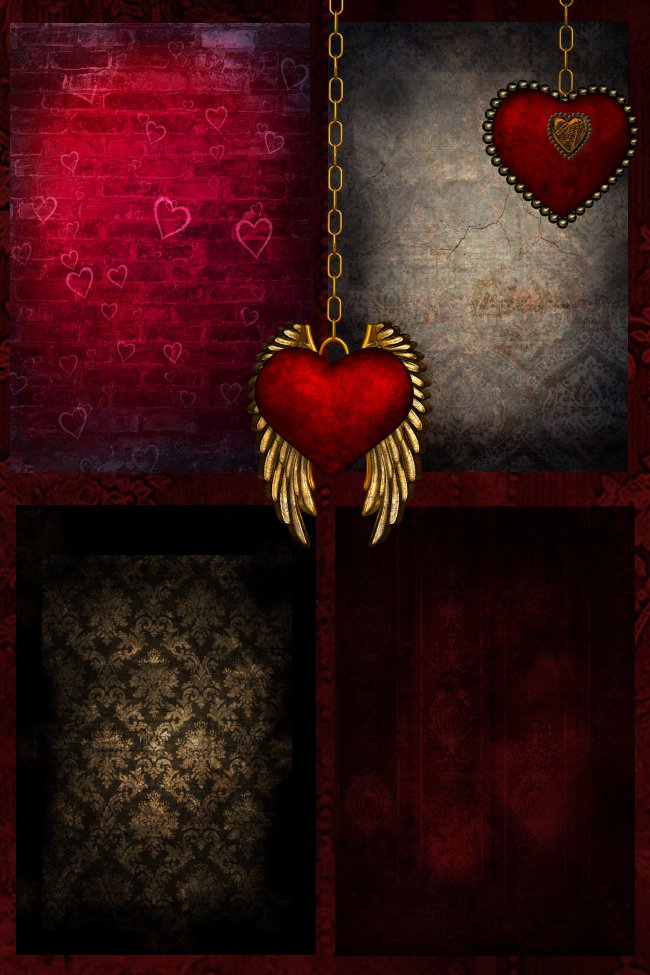 ---
Steampunk Love Background Graphics
17 Steampunk Valentine's Day Images
Gritty Steampunk for your Valentine's Day designs!
Unique steampunk backgrounds that are gritty yet elegant. They also hold a touch of Goth. They'll inspire you, will send your heart traveling to another time, another place, to a romantic world of your own making. They are bright and stunning–futuristic and antique all in one.
There are four finished backgrounds and four "blank" backgrounds, which you can decorate to your delight. All of the backgrounds are 2400 X 3600. I threw in some hanging hearts that I used in the backgrounds for your convenience.
I've also included two background "overlays" with transparent backgrounds. Basically, they're the full size prop groupings without the backgrounds. This way, you can add a background of your choice to create a unique background.
This package also has several complementing seamless tiles, including the one on this page. Two have transparent backgrounds so that you can add whatever background you desire. Use them as textures, for flood fills, to create papers, etc.
---
---