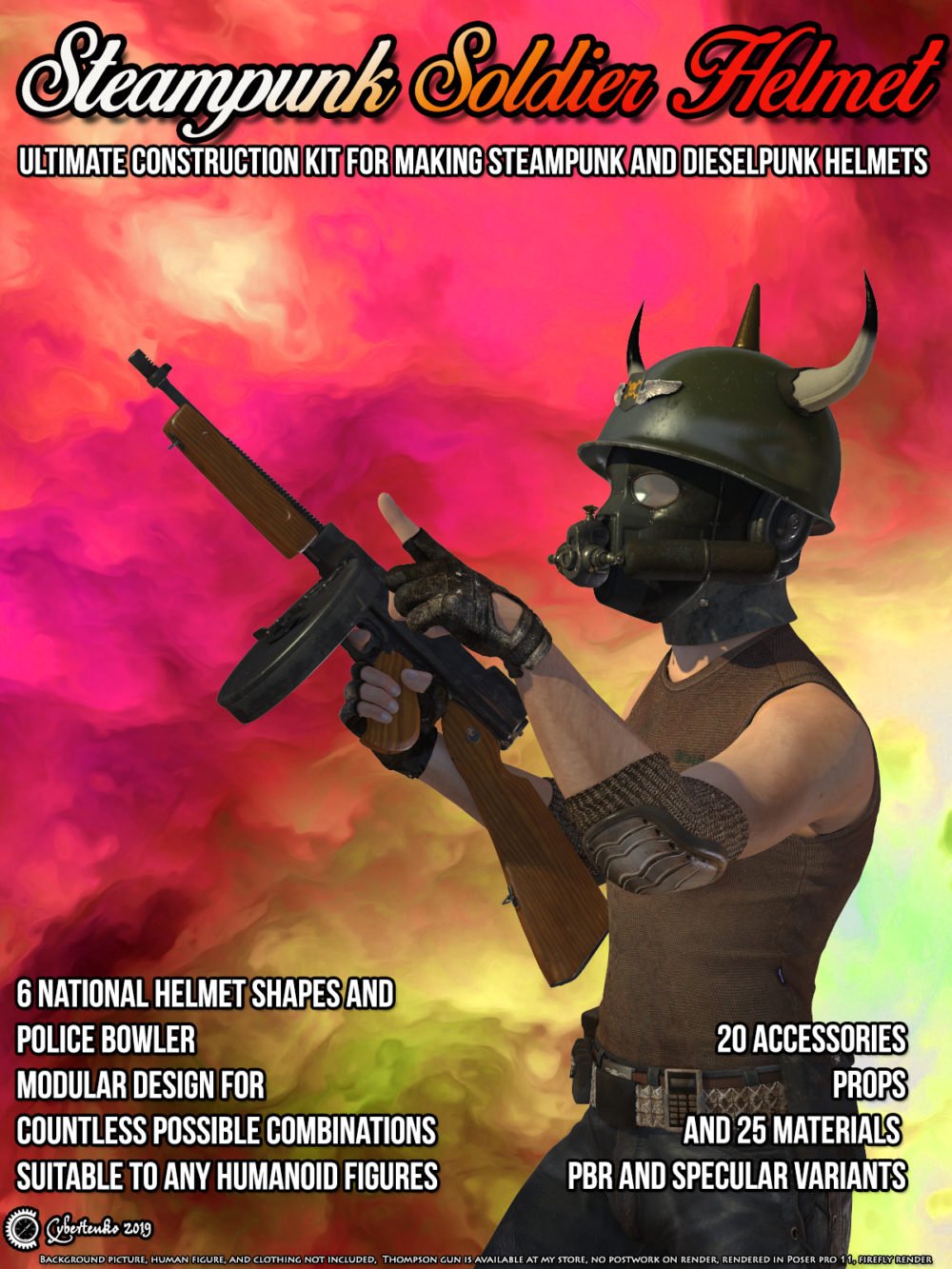 ---
Steampunk Soldier Helmet
Our model represents a universal military or police helmet by its appearance standing on the border between realistic concept and steampunk or dieselpunk stylization. Modular concept makes it possible to build an unlimited range of helmets of different purposes, styles and designs. Base is formed by a cloth or leather hood, on which a steel helmet with various accessories is worn, and all this complements some of the helmets typical for various national armies from the period of World War I till World War II.Several color and material schemes are available for individual components, usually in PBR or specular variants. Steampunk is a retrofuturistic subgenre of science fiction or science fantasy that incorporates technology and aesthetic designs inspired by 19th-century industrial steam-powered machinery.Dieselpunk is a genre similar to steampunk that combines the aesthetics of the diesel-based technology of the interwar period through to the 1950s with retro-futuristic technology and postmodern sensibilities.
What is included:
Poser conformer figure:
SP Soldier Hood
Poser Non conformer figures:
SP Soldier Helmet – parents to character´s head
Night Vision – parents to SP Soldier Helmet – mask bodypart
Smart Props:
Helmet hats: German 1916, German 1935, French 1915, British (American) 1915, Soviet 1940, US M1 Helmet 1941, Police Bowler Hat
18 Accesories props: gas filters, rebreathers, comm devices, optical device, decorations (PBR and Specular)
Material Options:
4 textures for hood (PBR and Specular)
5 textures for Helmet (PBR and Specular)
5 textures for Helmet lining (Specular)
3 material options for helmet visors (specular)
3 material options for Police Bowler (PBR and Specular)
1 texture for Night Vision (PBR and Specular)
Utility Poses for hiding various parts of hood or helmet
Up to 4kx4k and textures suitable for closeups, Unpacked Runtime Size: 200 MB.
suitable for animations. Original Design.
---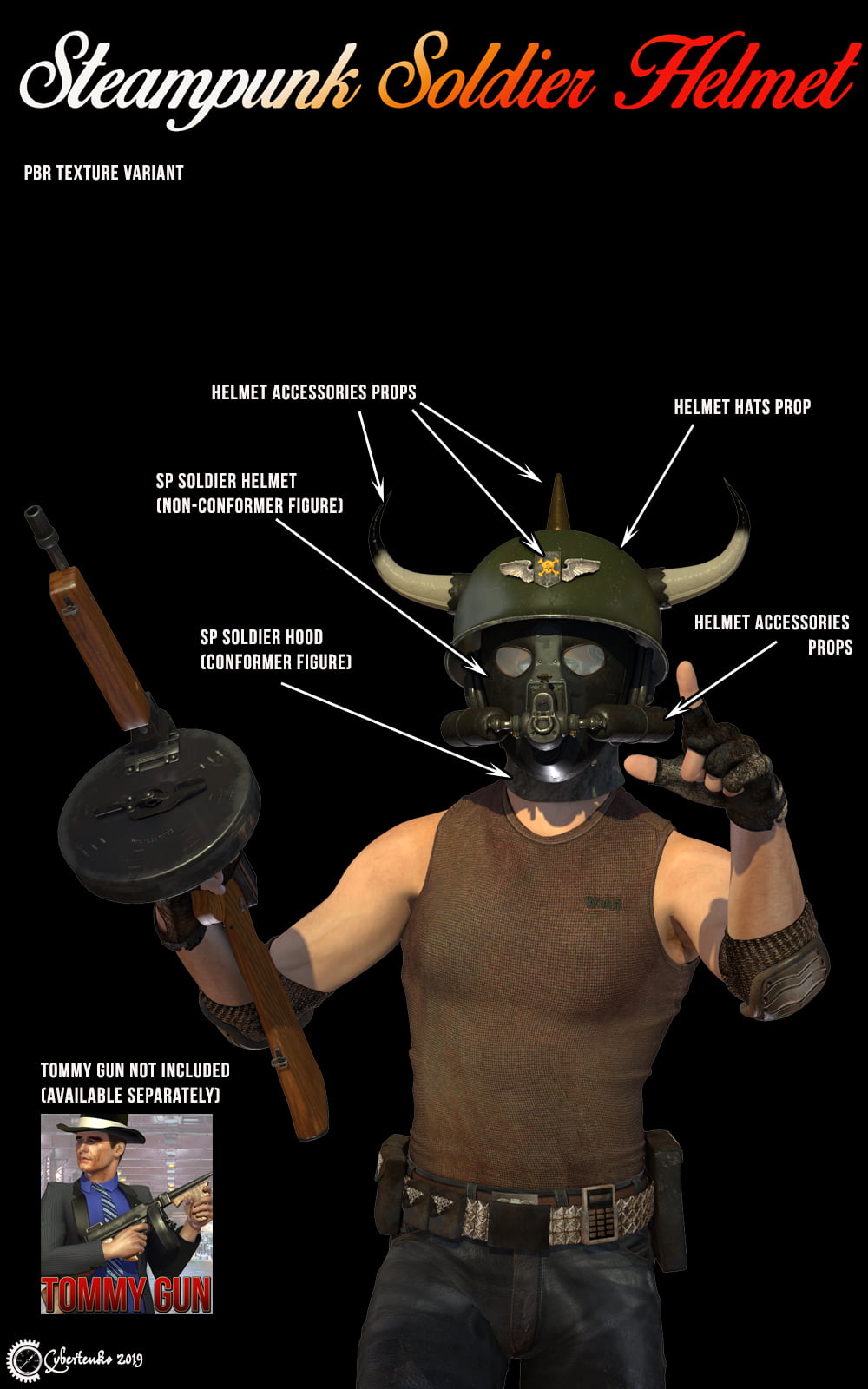 ---