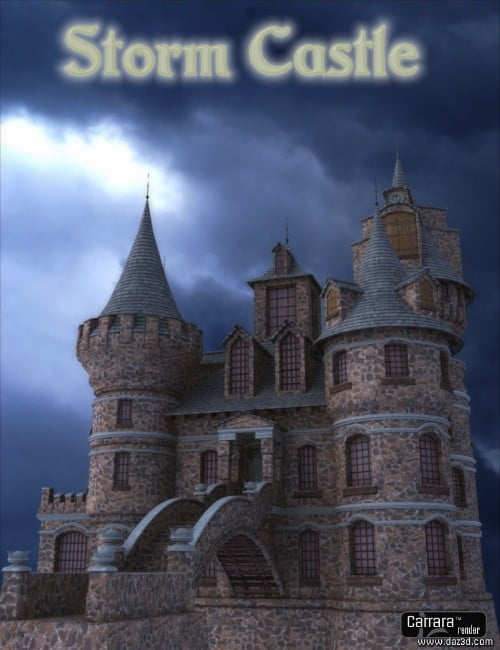 UPDATED to DIM files to work with DAZ Install Manager program.
Storm Castle is a modular structure freely inspired by Boldt Castle and presented in Poser, DazStudio 3,4 and Carrara formats.
It's composed by 8 different and independent props: one main building, two different front entrances, one back entrance and four different towers.The user can freely choose to load any of these elements separately and manipulate them in any way he/she likes, or to add to the scene one of the two pre-built full sets.
Carefully modelled and textured, this set is perfect not only as a background or midground element, but also as a foreground structure and renders great even in closeup shoots. Exterior only.
DAZ Studio 3 Users: There is no longer a separate DAZ Studio installer for these Presets. DAZ Studio will automatically apply the DAZ Studio version of the Material Presets, giving you the correct DAZ Studio look to your "Storm Castle".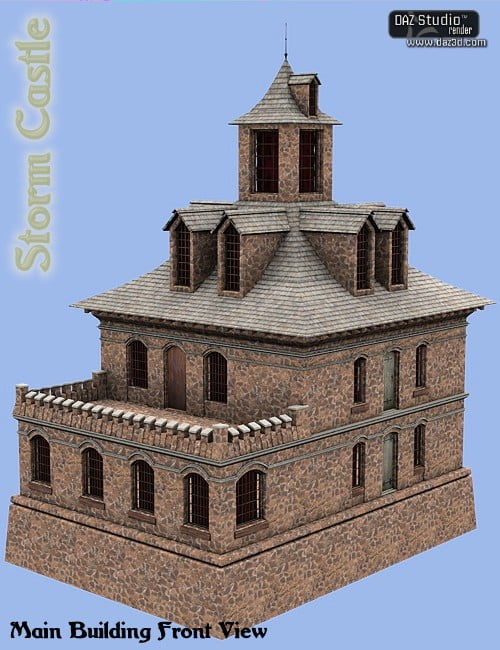 ---