Street Rat with dForce Hair for Genesis 8 Male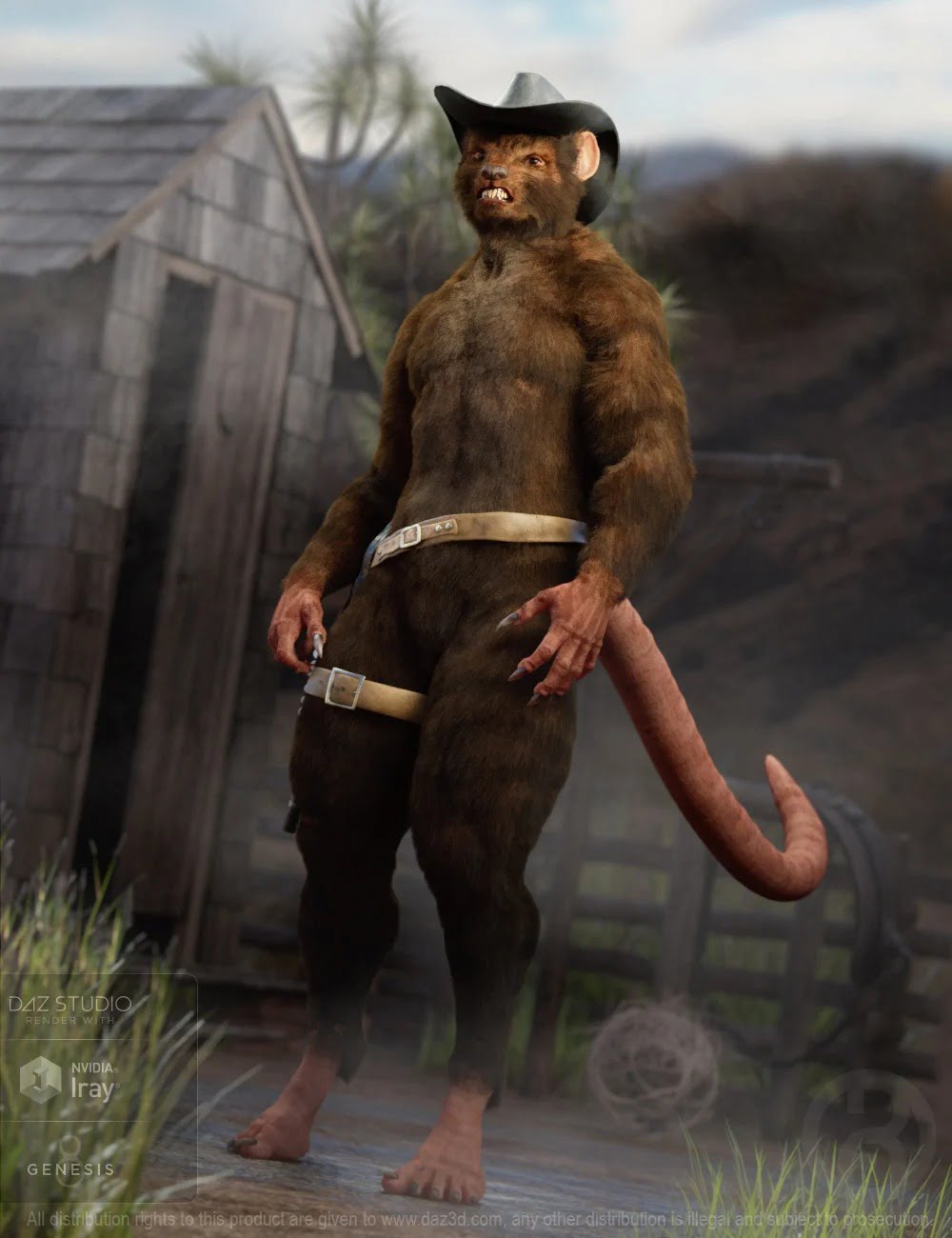 ---
Street Rat with dForce Hair for Genesis 8 Male
Rats and Mice are everywhere, in the country or the city, but few have as much character as Street Rat.
The Street Rat is back again, ready to take his fight to the streets in any render you can imagine. Whether as a mutant hero, or clever alien, or even a monstrous horror living in the darkest caves, this furry rodent can fit many themes.
This set comes with custom crafted high definition Rat and Mouse morphs, and unique High detailed textures, which can look good on their own, or with the dForce fur that also comes with them.
Ready for fantasy, horror, running the gutter or just being cheesy, you don't want to miss Street Rat with dForce Hair for Genesis 8 Male!
The product is made for dForce but works well in most poses as conforming
---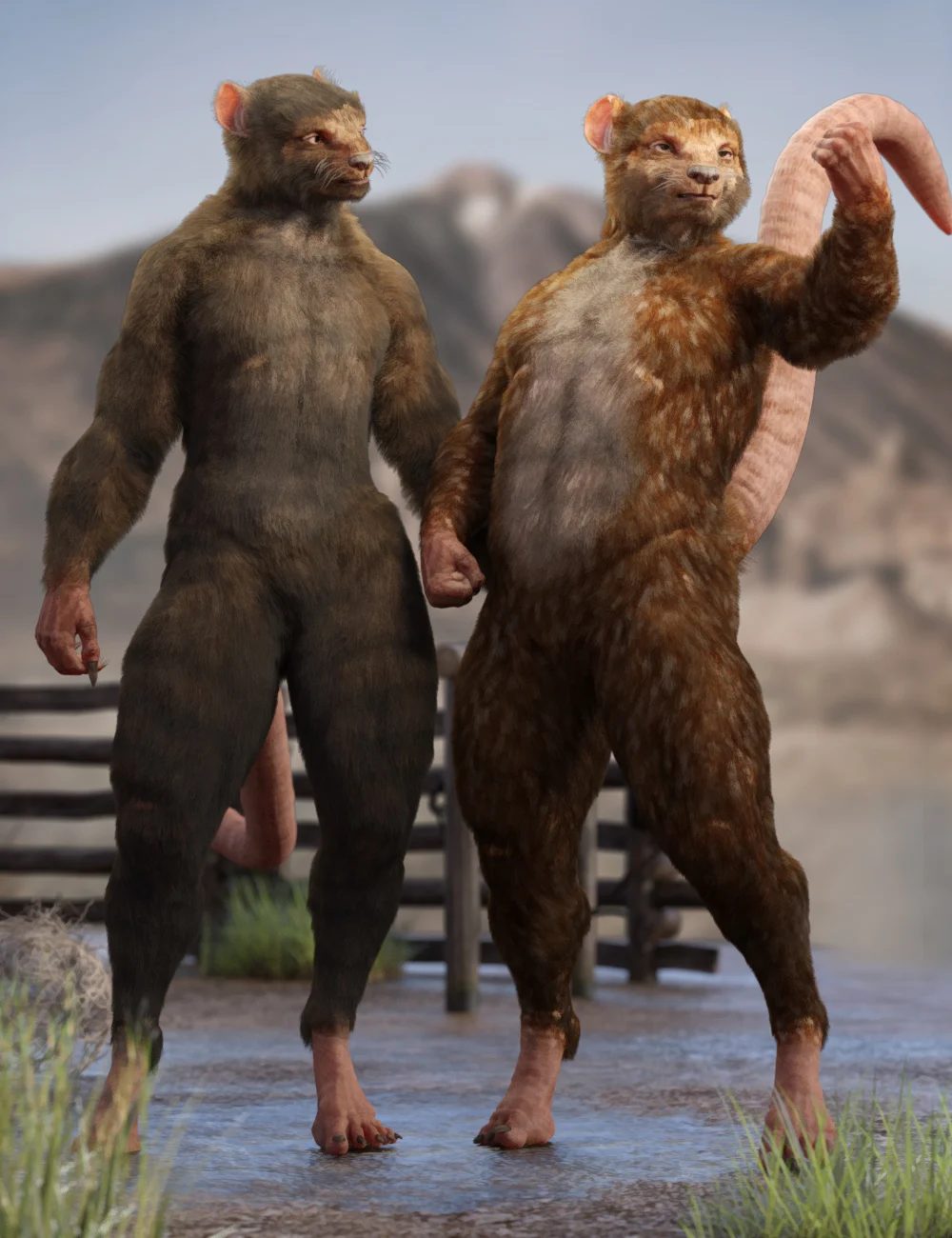 ---