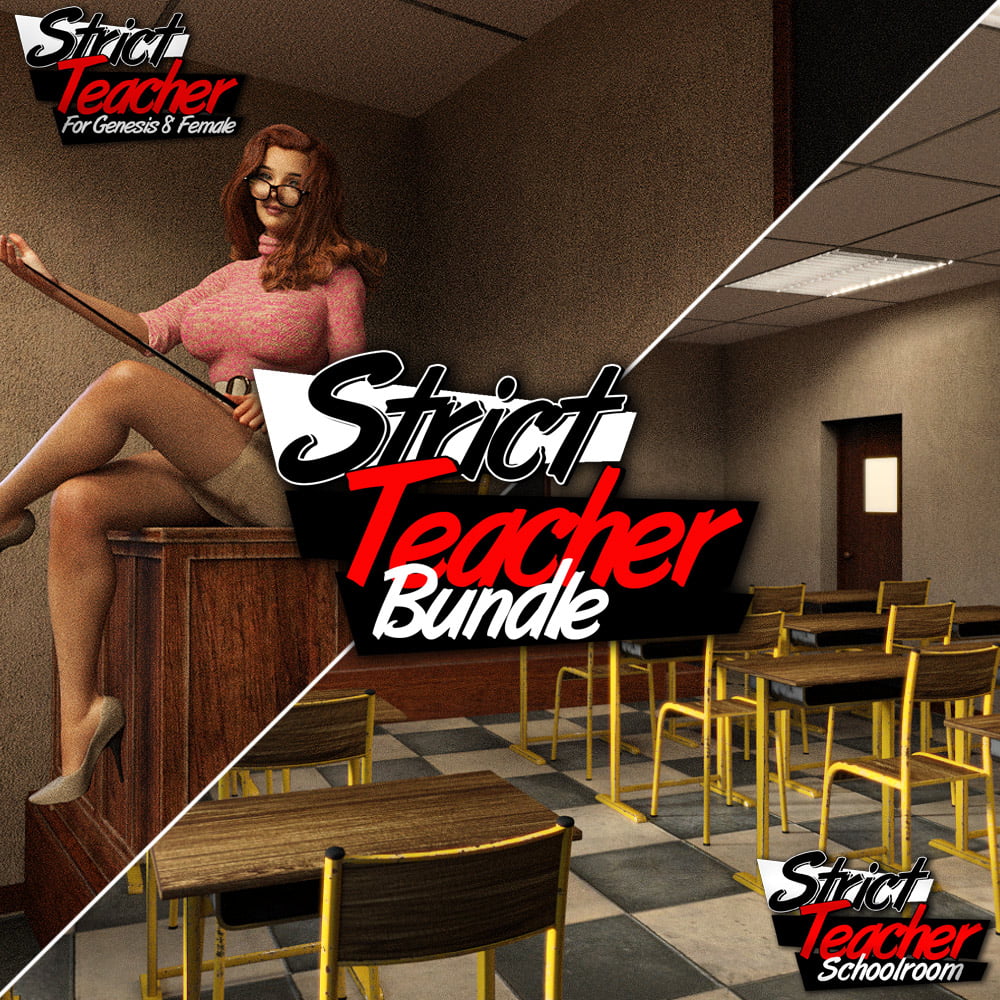 ---
Strict Teacher – BUNDLE
This package contains the two products sold separately:
Strict Teacher For G8F
Strict Teacher – SCHOOLROOM
PACKAGE CONTENT
– Accessories: Bracelets left arm, Bracelets right arm, Glasses, Notepad zero, Notepade G8F right hand, Pen zero, Pen G8F left hand, Stick G8F left hand.
– G8F Poses: 6 poses (4 seat 2 stand)
– G8F Teacher preset: 5 wearables for G8F with full items with poses and textures preset.
– Hierarchical Materials: 5 Presets to change at once all items (skirt, shoes, sweater). Select G8F and applied the preset.
– Shoes: 1 wearable (load shoes + feet pose), 1 Feet pose, 1 Feet zero pose, 1 wardrobe paire of shoes figure.
– Skirt: 1 Skirt figure with 6 morphs movements / 6 mats poses to activate and desactivate morphs movements: Up right, Up left, Up front, Up back, Open back, Fit to panties. 4 options (transmap) to adjust the lenght of the skirt.
– Sweater: 1 Sweater figure with 5 morphs movements / 5 mats poses to activate and desactivate morphs movements: Up, Short, Neck style, Long, Fit to bra.
– 1 full schoolroom preload all items: room, chairs, tables, desk, lights, camera
– 1 schoolroom empty
– 1 Iray render preset
– 1 camera
– 6 poses in schoolroom for G8F
– 1 chair zero position
– 1 desk zero position
– Room: 6 separates parts. Door can be opened.
– 69 PBR textures maps 4096×4096
Iray materials only, 3DeLight materials are not included.
---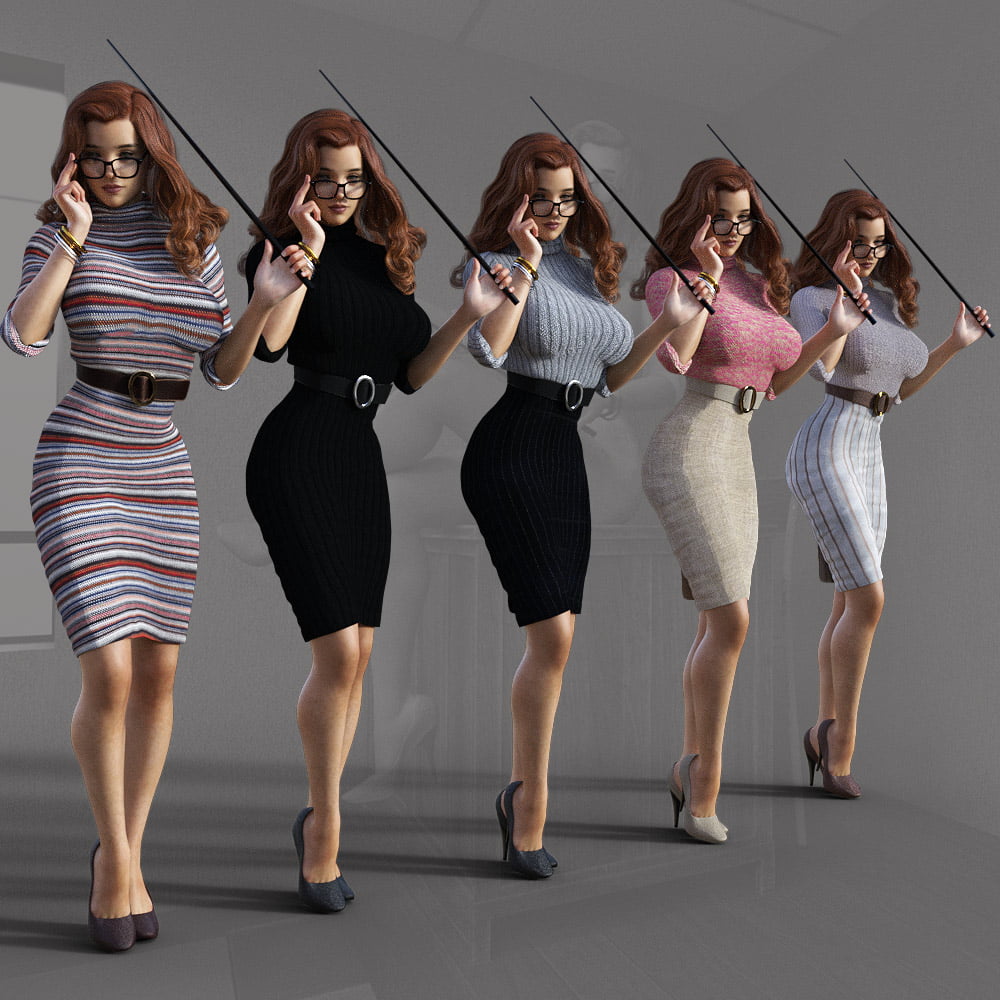 ---