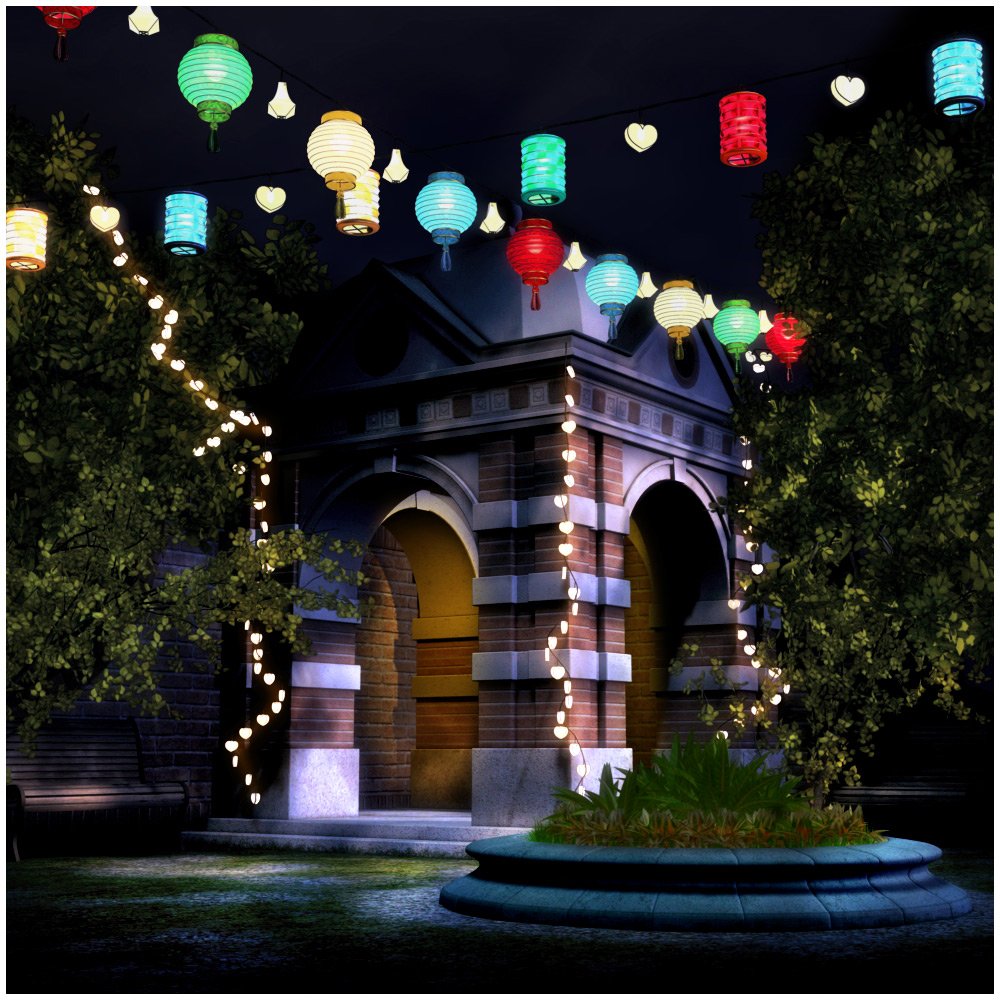 ---
String Lights
A set of decorative string lanterns of various shapes and sizes, ideal for decorating spaces with light and colorful tones.
Set includes:
– 12 Object files: (.OBJ)
SL_Bulb.obj
SL_Lantern1.obj
SL_Lantern2.obj
SL_Lantern3.obj
SL_Lantern4.obj
SL_Lantern5.obj
SL_Lantern6.obj
SL_Lantern7.obj
SL_String1.obj
SL_String2.obj
SL_String3.obj
SL_Wire.obj
– 25 Props: (.PP2):
– Poser 6+ Material presets (MC6)
– 10 textures maps.
Optimized for Poser 6 and above. Materials are mostly based on Poser Nodes, so they will need adjustment in DazStudio.
This product was not tested on a Mac.
NOTE:
– When using different types of lighting, your Poser renders may appear different than in the promos.
– If lanterns are too bright, try to turn ON Gamma Correction option in your render settings.
Product used in promotional images:
Garden Corner – by RPublishing and GrayCloudDesign
---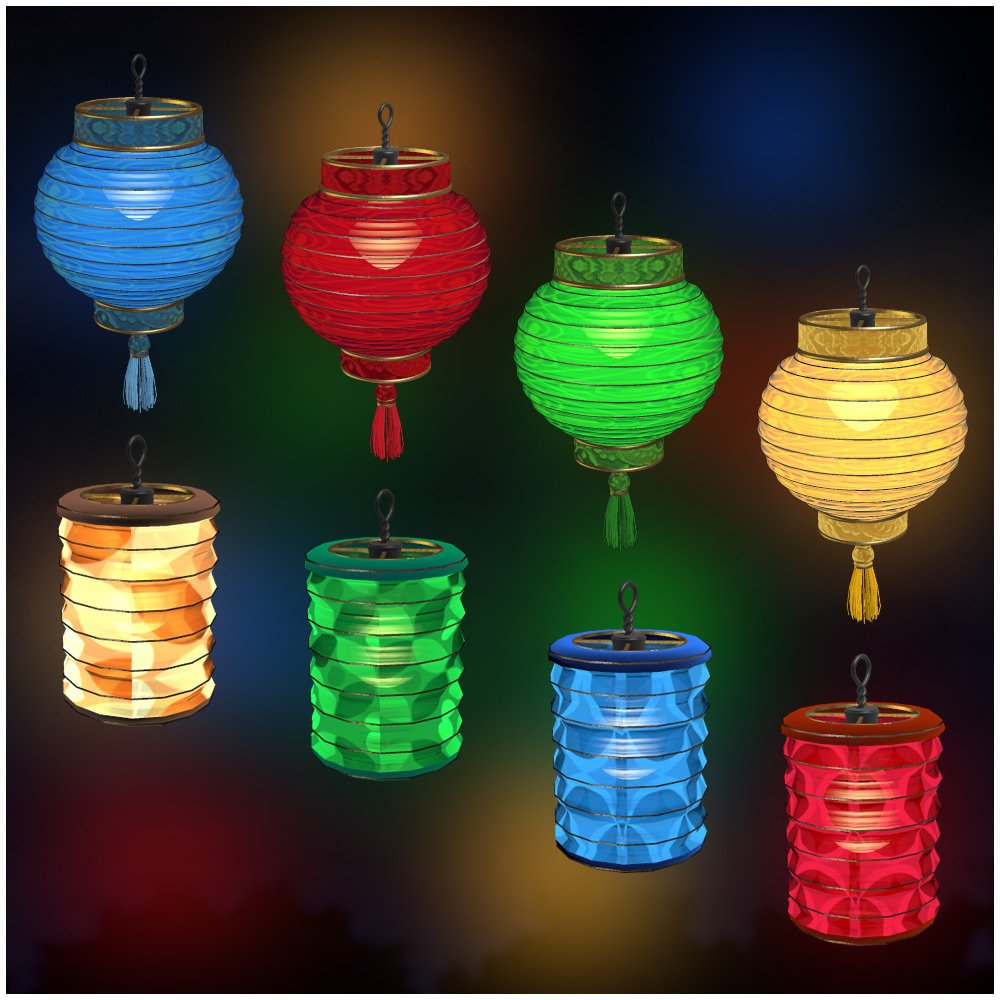 ---