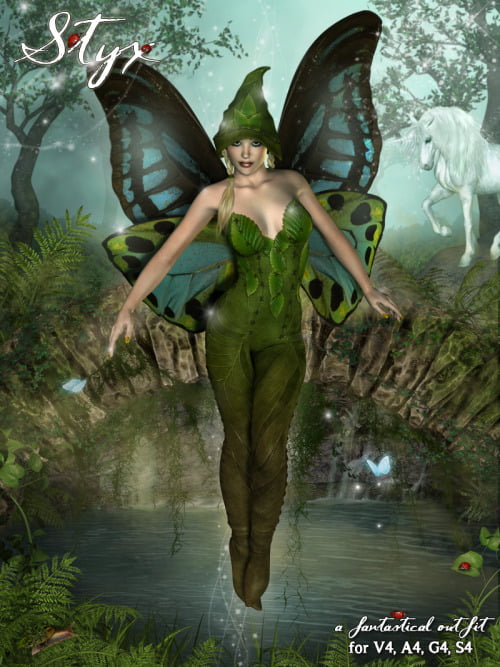 Styx is a beautifully unique outfit for all your fairies and elves who need that something a little special. In fact, the Styx bodysuit is so versatile, all your human characters will love it too!
Included in the package is the Styx bodysuit and hat. There are options included to hide or show the feet/toes of the bodysuit, or to hide the shins as well in case you want to use thigh high boots.
Also included is a morph to round the toes if you're not in the ?pointed toe fairy? mood. I?ve created nine fabulous textures for the bodysuit and the matching hat.
Although there are no files specifically for DS, I have tested the package in Daz Studio 4.6 and all works fine.
Styx follows the morphs of Victoria 4, Aiko 4, The Girl 4, and Stephanie 4 (please make sure to check out the morphs list in the readme file for what is included), and adjustment morphs are provided as well.
Have Fun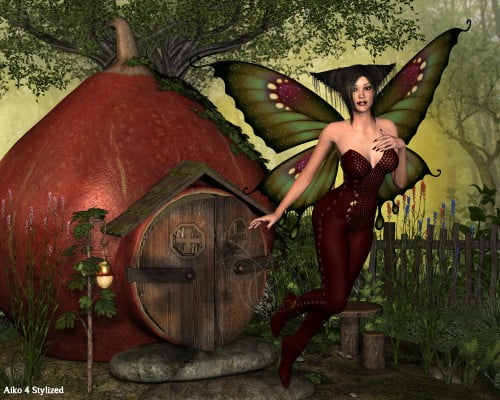 ---