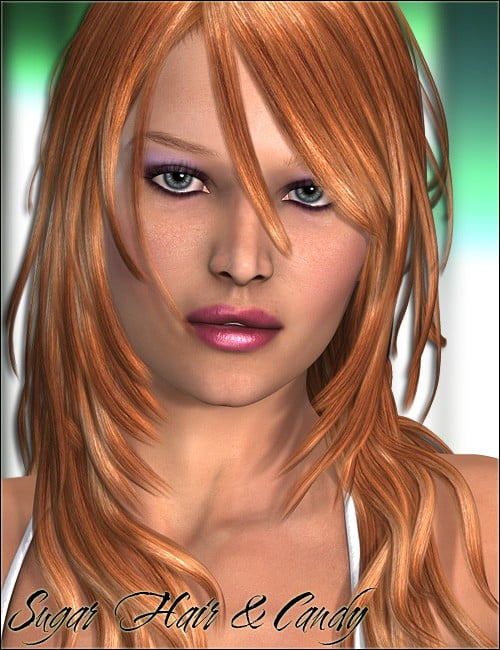 Enjoy pure eye candy!
Candy is a beautiful photo-realistic character set for V4. Candy comes with her very own signature hairstyle and enough options to make her look anything from wild to sweet with a few simple clicks.
Her detailed textures were optimized with shaders for Poser and DAZ Studio to get the best results in both applications. Candy?s head morph was made as a pure custom morph to give her a very special appearance, while her body is using the Morphs++ package for V4 to allow maximum compatibility with V4?s clothing.
The package is completed by Sugar Hair ? a very complex and versatile hair model with realistically flowing strands, that looks great in any render.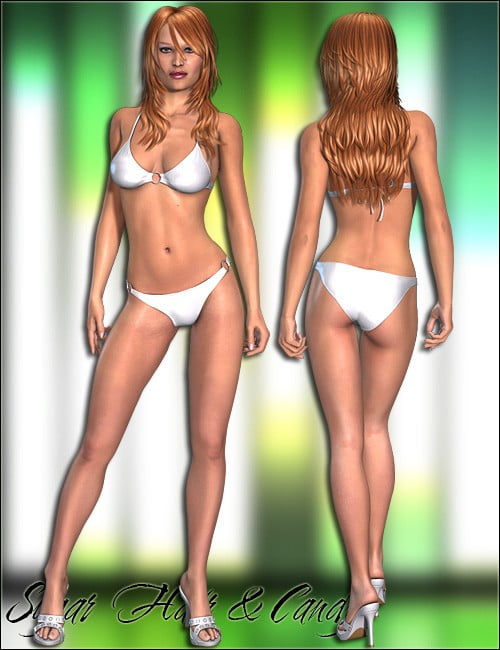 ---