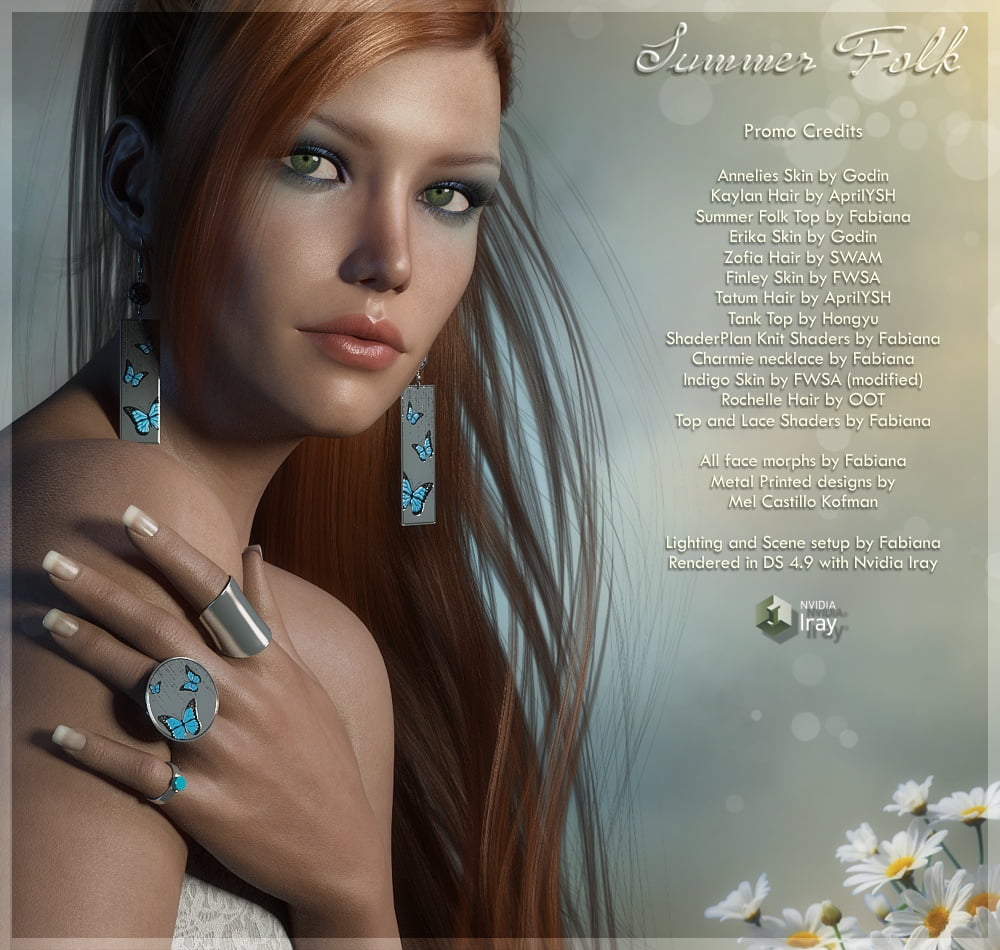 REQUIRES DAZ STUDIO 4.9 FOR SOME IRAY MATERIAL FILES.
IF YOU ARE STILL USING VERSION 4.8 YOU CAN USE ALL THE FILES EXCEPT THE IRAY COLOR LAYER EFFECTS.
WHAT YOU GET:
04 Morphing Earrings pairs
04 Matching Pendants
02 Solid Rings sorted for the 10 fingers, total of 20 Ring Files.
03 Ring Attaching Props
Genesis 3 Fingers morphs for fitting into Rings
Materials:
64 Iray Shaders
48 3Delight Shaders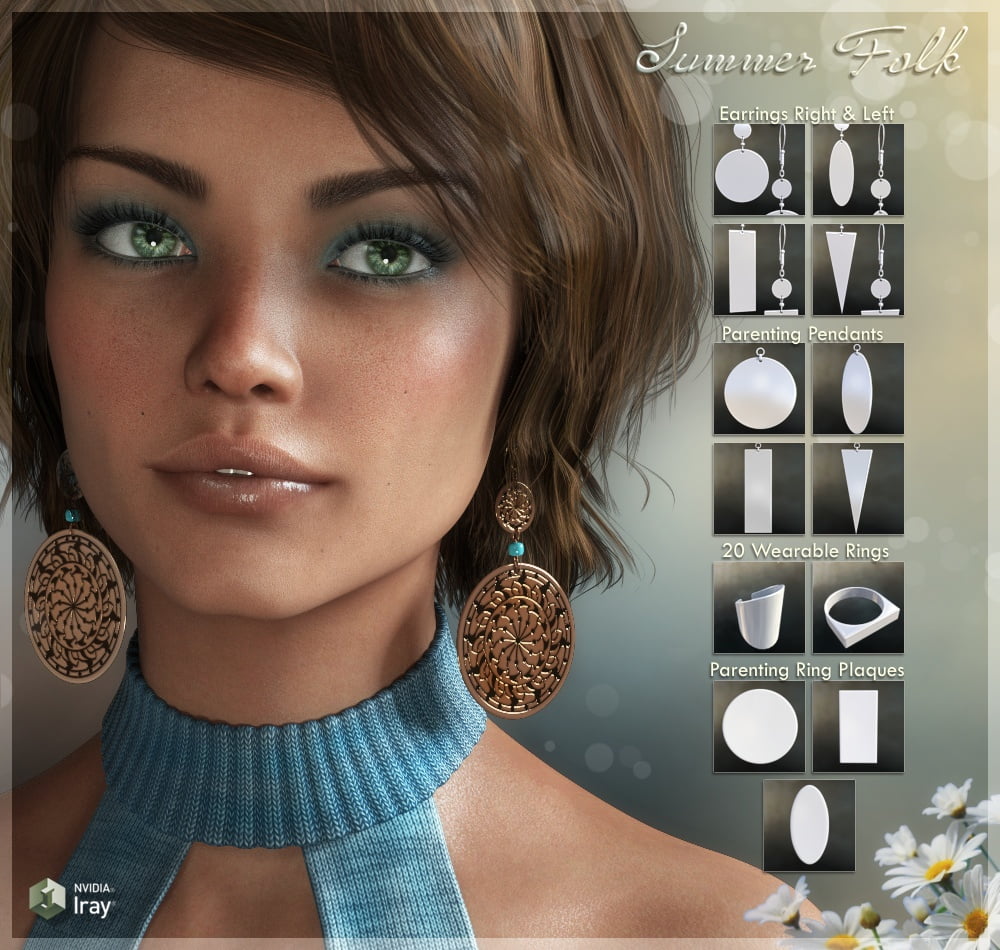 ---