Super Natural Brows Merchant Resource for Genesis 8 and 3 Male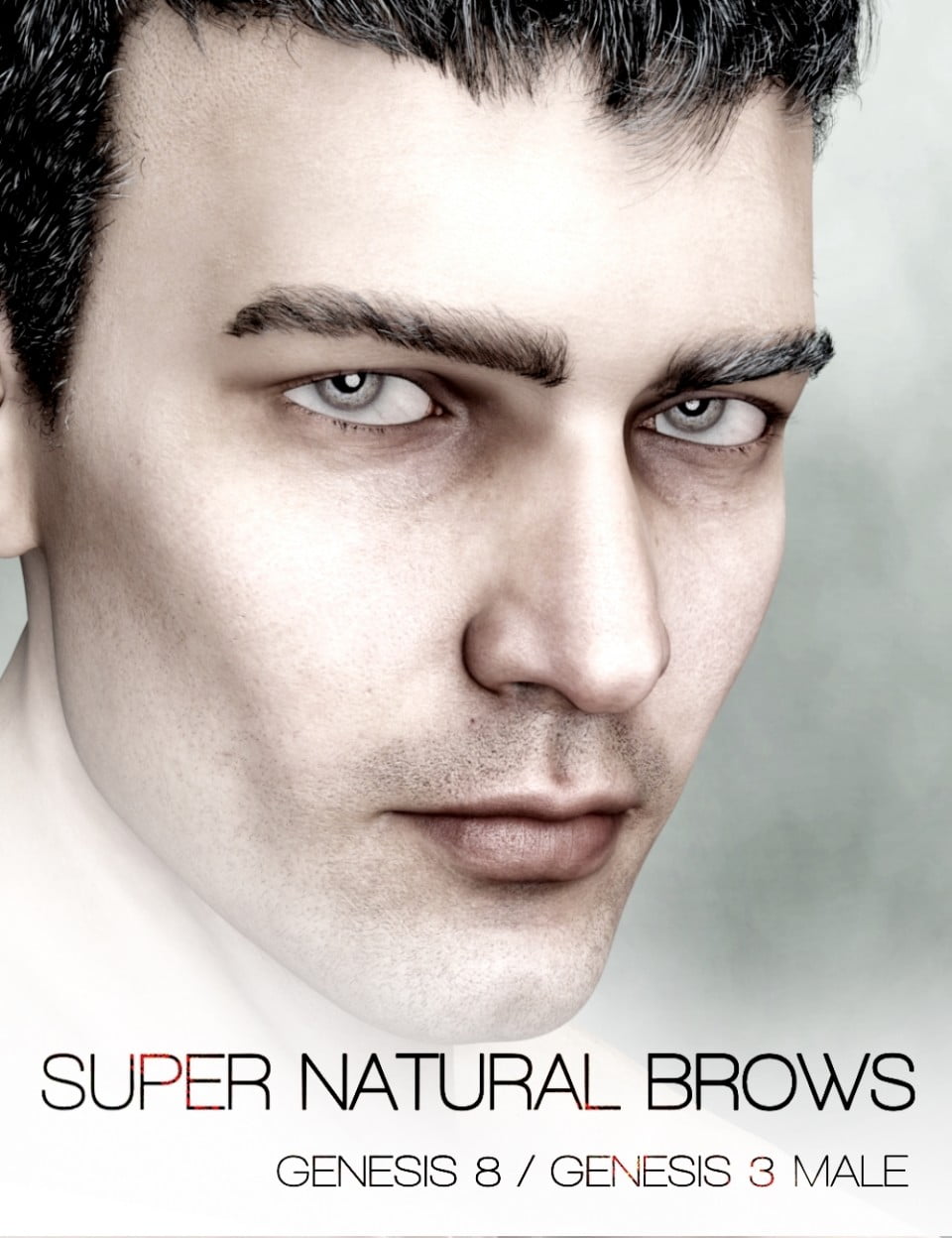 Make the most of your brow-less Genesis 8 textures with these highly versatile morphing eyebrows. Modeled to look natural, with optional stray hairs and asymmetry options, you can control the shape, taper, thickness, projection and customize the length and look of these brows using the numerous styling options included.
The brows have three separate material zones, allowing for multi-tonal hair coloring. These brows have been designed to look good on textures without painted brows, and/or textures that have had brow-remover applied. Thirty-five style presets are included to get you started, or you can tinker with the forty-seven style and adjustment morph dials to achieve your own custom brow style. This product is also a merchant resource for your character creations.
You may export your morphed brows as an obj and use the transfer utility to create wearable brows for your characters. The terms of use as a merchant resource are as follows – Mention the use of the product in your read-me file. One set of brows per character. You may not include any of the morph dials, and you must create your own materials. (You may use the shader settings as a basis, but not the included image maps.)
---