Super Salon Hair & Conforming Mk II Library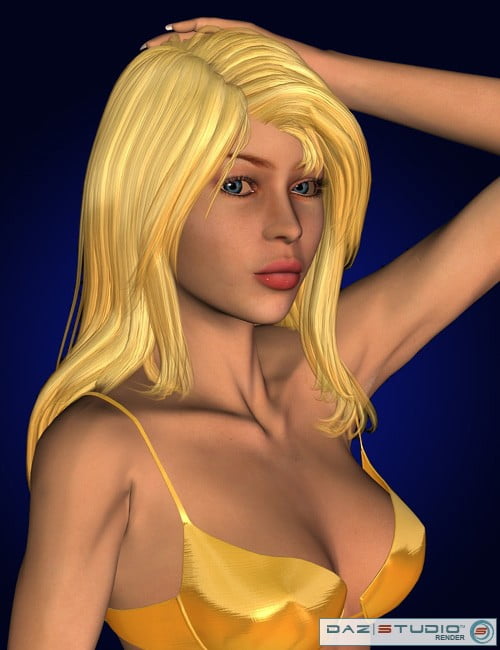 This Set includes new CR2s for five of the most popular Conforming Hair Sets, plus a bonus Super Salon Hair, all adapted to the new system. A Hair Fitting System you can understand, and adjust to place the hair as YOU want!
Features
New Hair CR2s Figures for the following Hair Sets:
Las Vegas Hair Set by Jim Burton
San Francisco Hair by Jim Burton
Ultimate-Hair by Harvey Mann
Sylphaid Hair by AprilYSH
Amarseda Hair by AprilYSH
Bonus! Super Salon Hair
Textures for Super Salon Hair
Blonde
Platinum Blonde
Auburn
Redhead
Brunette
Flame
Black and White
Unique 'Shiny' Gold
Silver and Black
Texture Fit for Super Salon Hair
Material Presets for DAZ Studio
Material Poses for Poser and DAZ|Studio
Materials for Poser 5-6-7
Details of the MK II Conforming Hair System:
Conforms to the figure's head, may be scaled, rotated and positioned as required to fit any shape or size body.
Head, neck and collar rotations are automatically matched by special operators in the hair, may require additional adjustments for some poses and/or special effects.
Special Operators:
Middle and Lower for conforming and manual adjusting
Right and Left Side for conforming and manual adjusting
Wind Blown for manual adjustment
Embedded Magnets for manual adjustment (1 to 3, depending on hair)
Overall, this is a far more natural, dynamic hair fitting figure than existing conforming hair, most poses will not require use of any morphs except for special effects.
All available morphs for each hair have been pre-fitted in new hair figures, any original morph injectors or removers are not compatible.
Base fit is for Victoria 4 or SuperStar Vickie on all hair figures
For All versions of Poser and DAZ Studio. Use of the Las Vegas, San Francisco, Ultimate, Sylphaid and Amarseda Hair figures requires previous purchase of that item, only new CR2s furnished.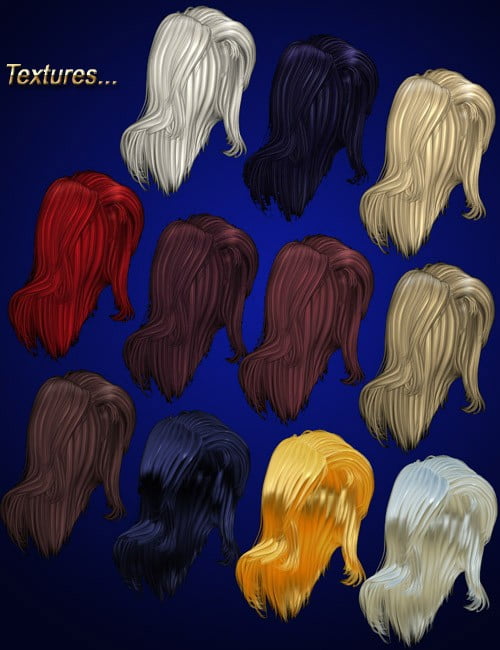 ---