Superexpressions Mix and Match Expressions for Karen 7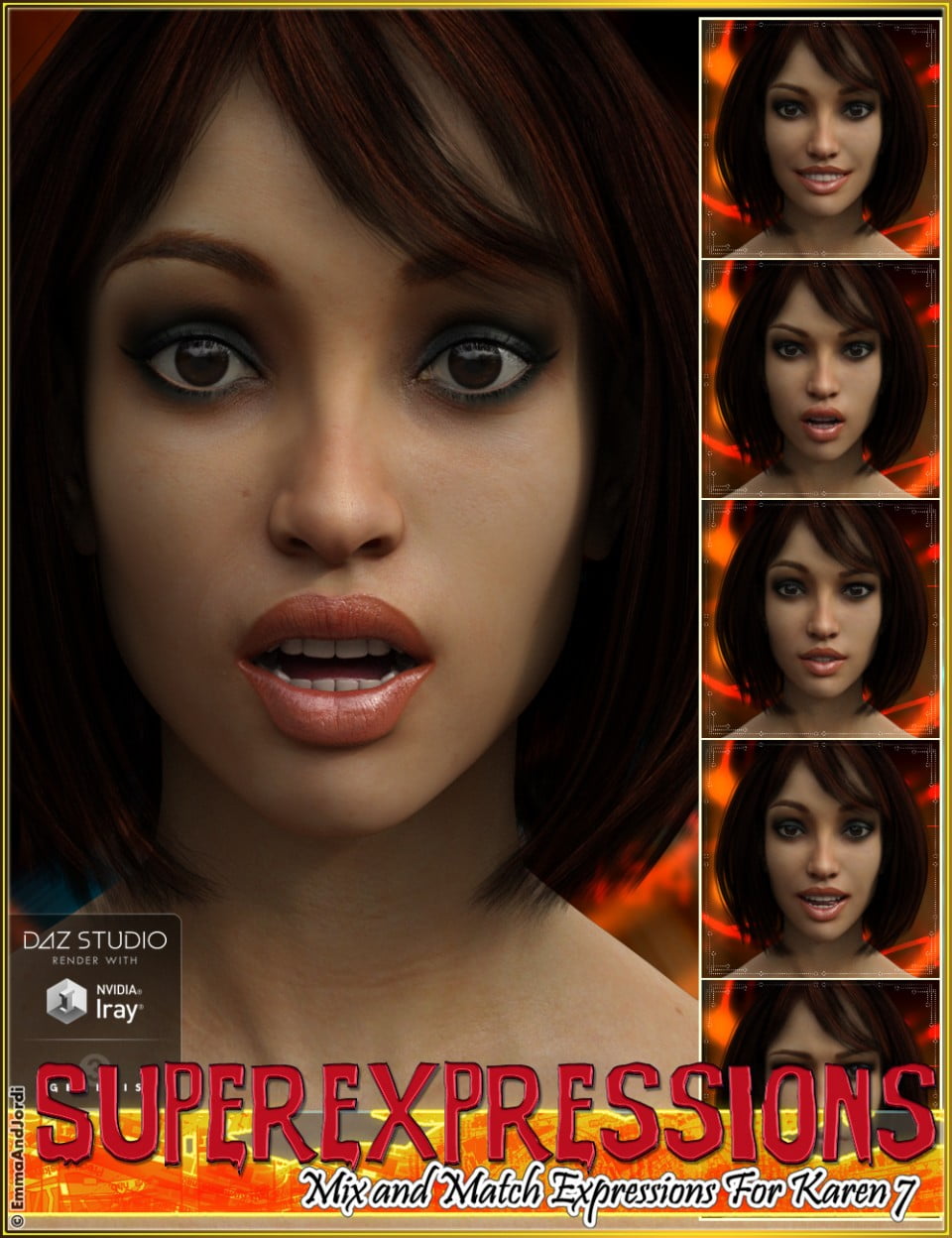 Born for action, Karen 7 is the heroine of your stories. Let her show in her face the brave and bold spirit she has, give strength to your superheroes, spies, and fighters! A must have for Karen 7!
"Superexpressions" adds the degree of realism in expressions that you need for the new generation of Iray renders. Every detail in the face has been adjusted to make your characters look real and alive. Superexpressions is a pack of expressions organized in three folders (Full Face, Upper Face, and Lower Face) for Karen 7.
With them, you can apply an expression that moves all the face, or partial expressions that move only the upper or lower parts of the face. You can apply a full face expression, or make your own mixing the upper and lower face partials.
This gives you more possibilities: change your idea on the go, leave the lips that you like and choose different eyes for the expression, use the parts of the expressions that you like more, or even choose similar partials to subtly change the mouth or eyes in an animation, just like what happens in real life.
Natural expressions for real faces, with subtle asymmetries to enhance realism. Good taste expressions, no grimaces. Although they were made especially for Karen 7, they also work on Genesis 3 Female(s), and figures based on her.
What's Included and Features
Expressions for Karen 7 (.DUF)
30 Full Face Expressions
30 Upper Face Expressions
30 Lower Face Expressions
3 Zeroes for Full Face, Upper Face, and Lower Face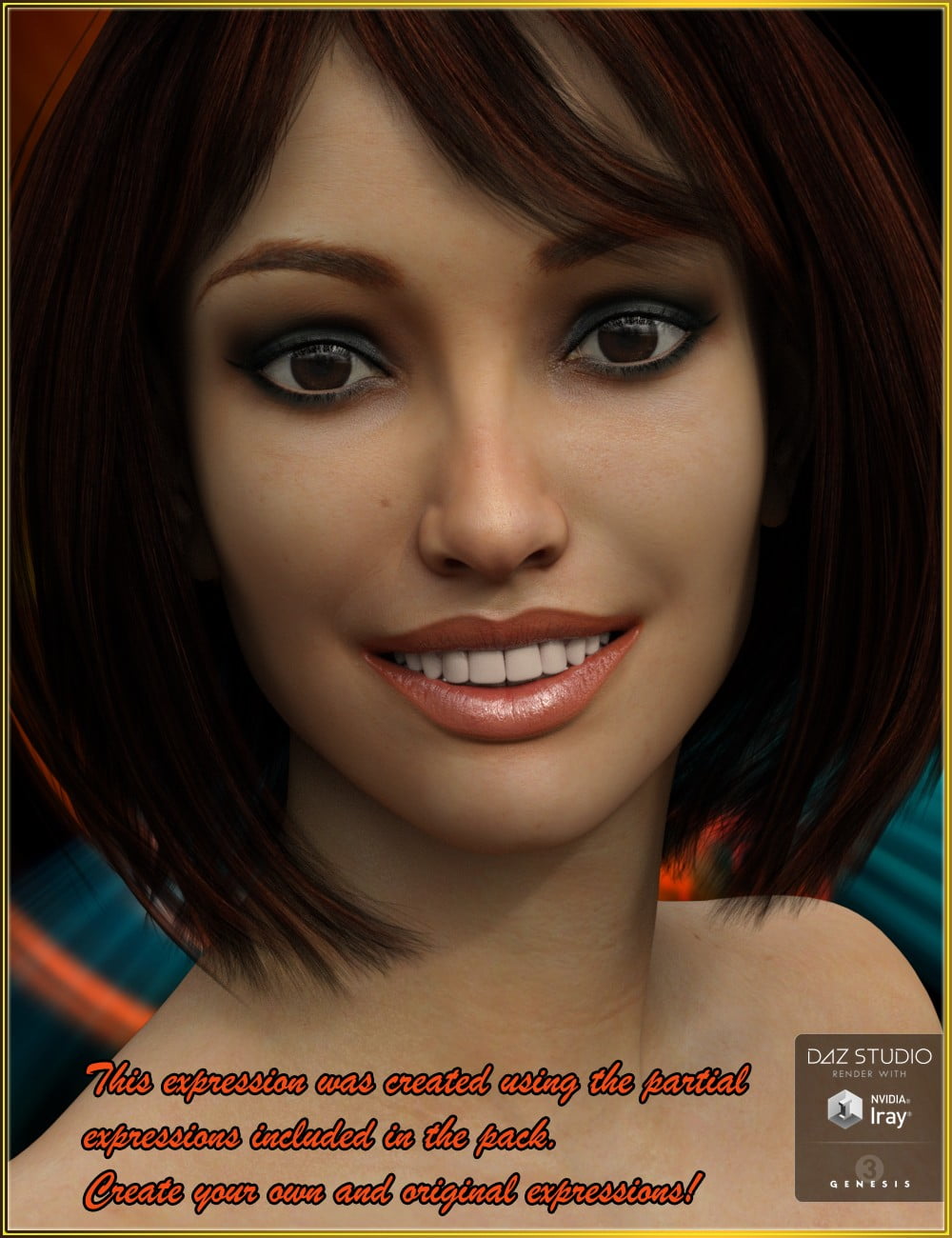 ---