Surface Mask Creator for DS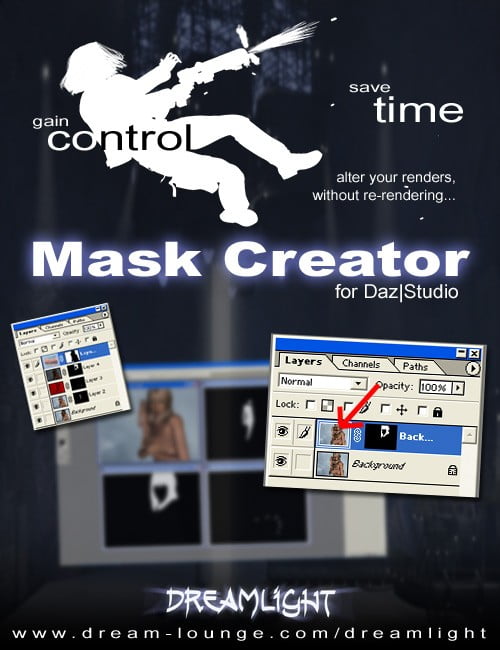 Have you ever done a long render, only to find out that some of the objects or surfaces doesn't quite look the way you imagined?
What do you do? Re-render? Select & adjust manually in Photoshop?
There is a faster and more precise way!
Mask Creator will render separate b/w 'masks' of your objects & surfaces – and allow you to alter brightness, color or effects using Gimp / Photoshop.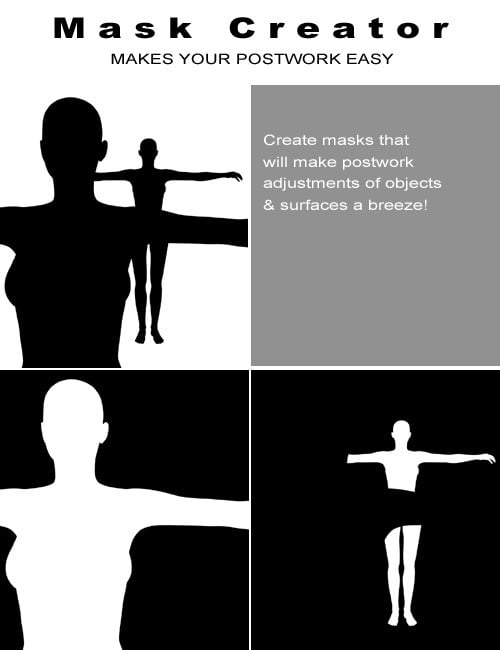 ---