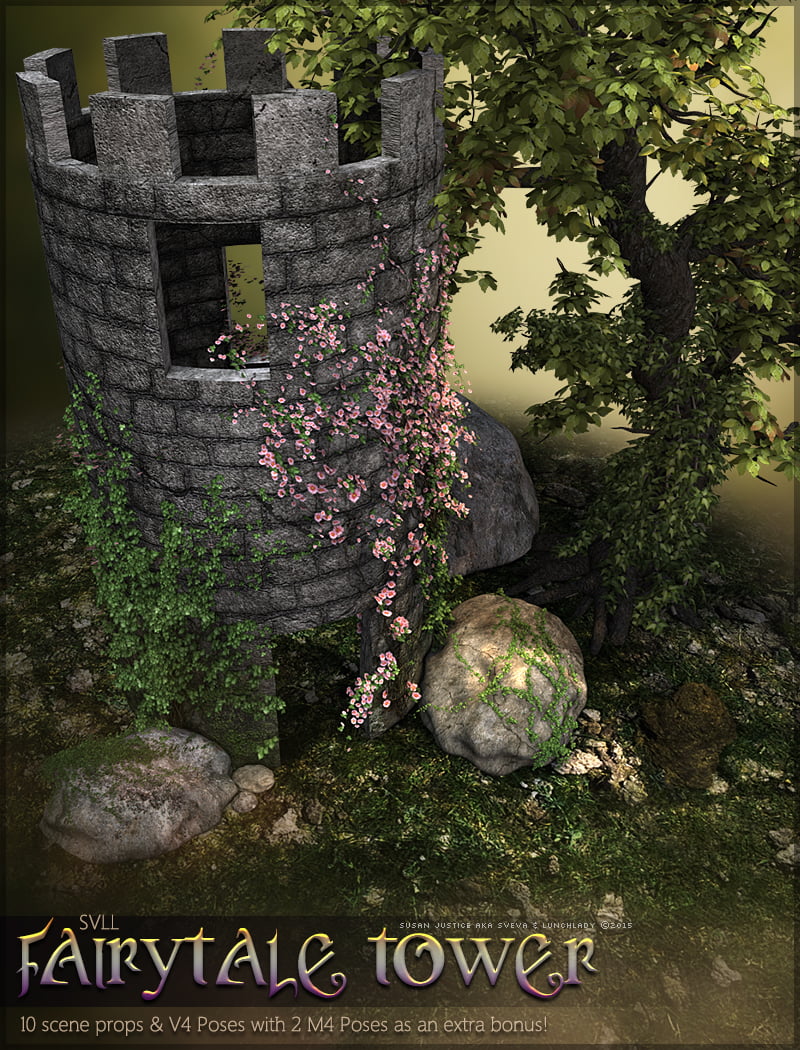 Whats Included:
The Props:
– 01 Pre-Load Scene with all props
– 01 Ground Prop with easy blend transparency edges
– 01 Tower Prop
– 03 Ivy Props for Tower/Rocks
– 01 Large Boulder
– 02 Rocks
– 02 Small Rocks
– 10 Props Total
The Materials:
– 02 Ground Options to go from Summer to Autumn
– 04 Ivy Options
– 04 Flower Options for the Ivy
The Poses:
– 10 Poses for V4
– 02 Bonus Poses for M4 that interact with two of the V4 Poses
Features:
All props load from the props library and are parented to the ground. You may move the entire scene by simply selecting the ground and moving/rotating it. There is also a pre-load scene to load all props. High quality textures and bump maps for realism really bring out the best with the Fairytale Tower set. Create beautiful, emotional, romantic or fairytale renders in just a few clicks! Renders perfect in DAZ Studio with Iray (see promos) but .duf files are not included, however, the props will work in DS.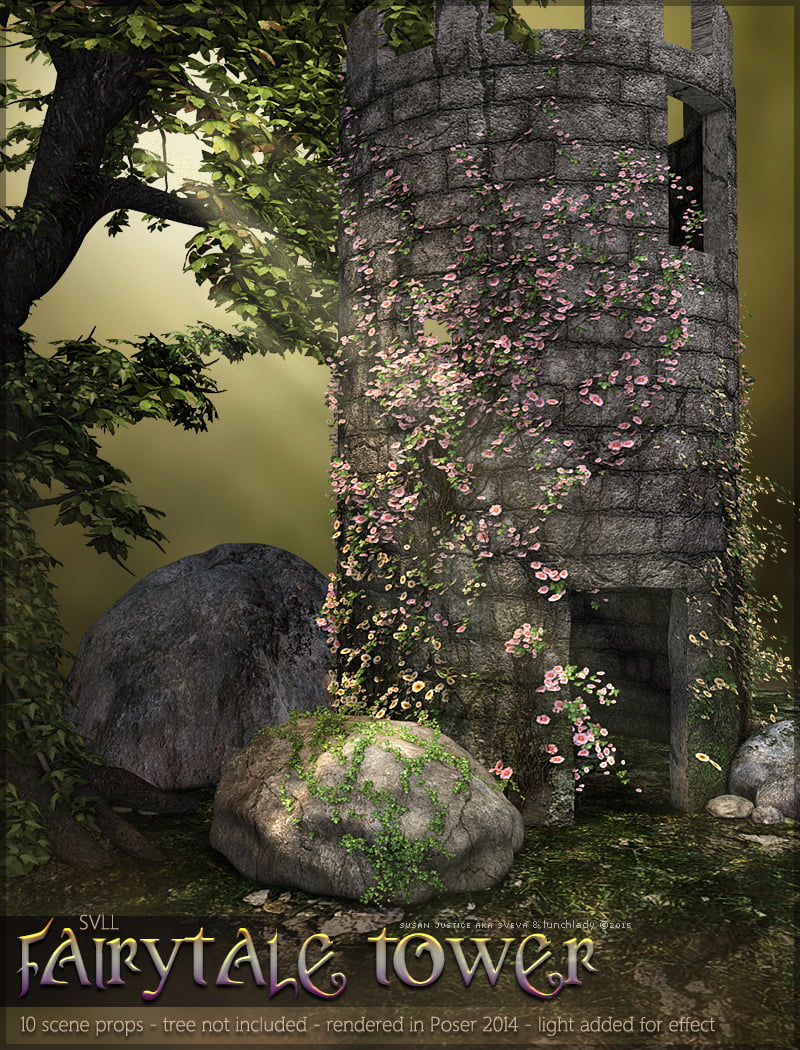 ---