SV's Shimmer and Shine Iray Fabrics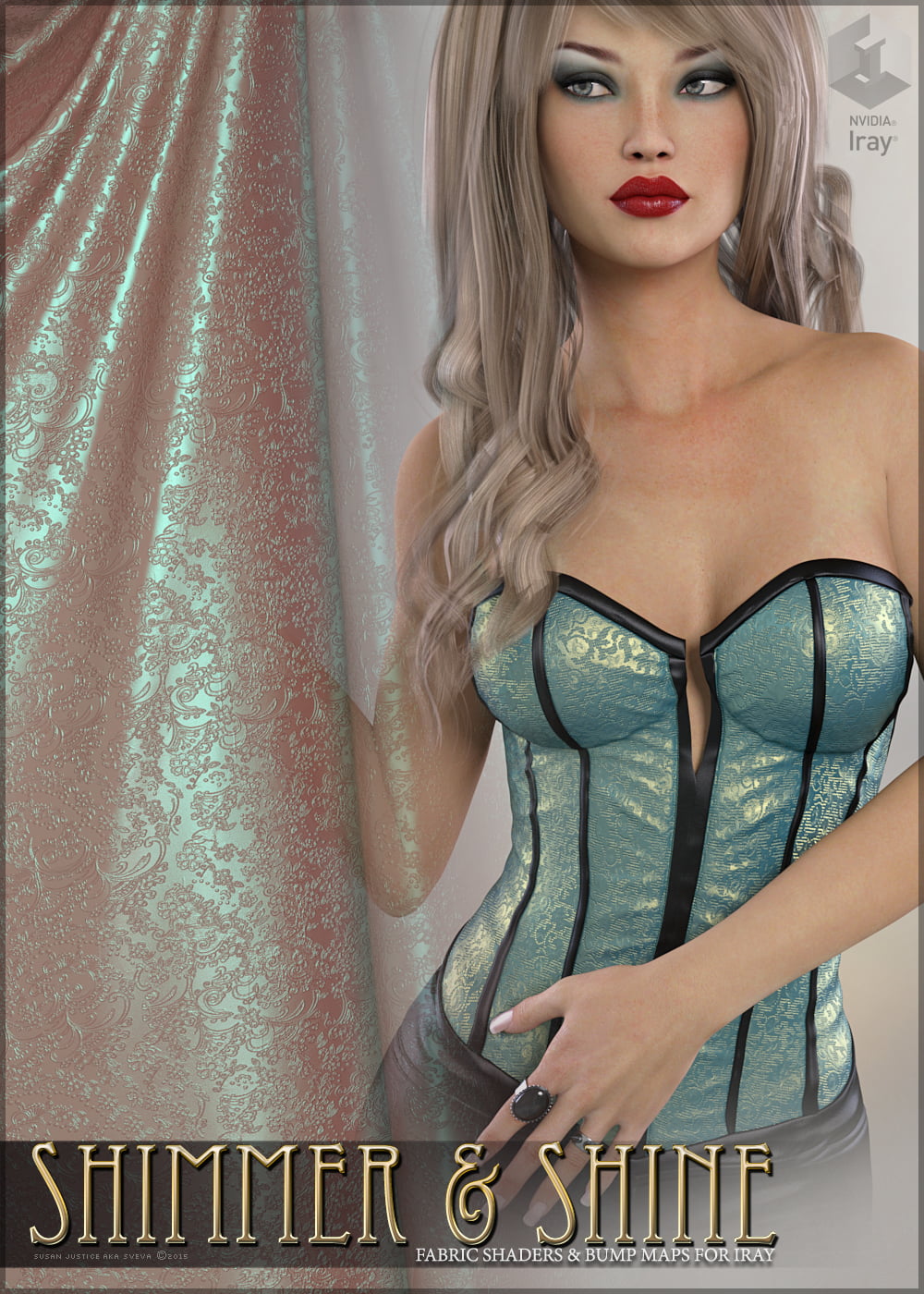 SV's Shimmer and Shine Iray Fabrics for DAZ Studio
Includes:
– 40 Iray Fabric Shaders (Shiny Satin & Pearlescent Satin)
– 14 Iray Fabric Shader Bump Maps (can be used on any fabric shader, including my other iray fabric packs!)
– 05 Tile Presets
– 14 Seamless Bump Map Textures
– 40 Iray Shaders Total, 14 Bump Map Options – endless creativity!
Beautiful mixed shiny satins and mixed pearl colors for just about anything, clothing, props, sheets, etc. Created with attention to details, countless hours of testing, and rendered with SV's INTENSITY Iray Lights.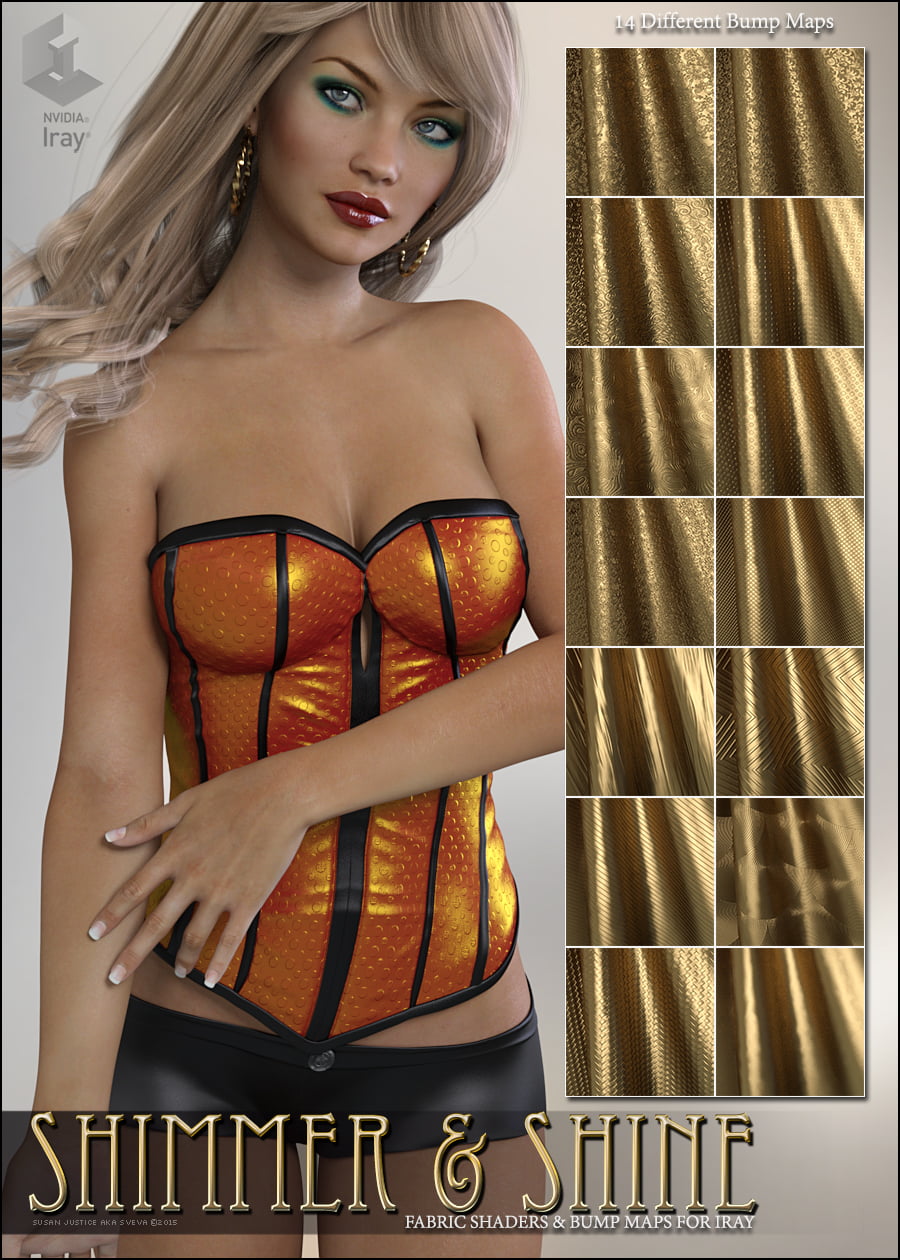 ---