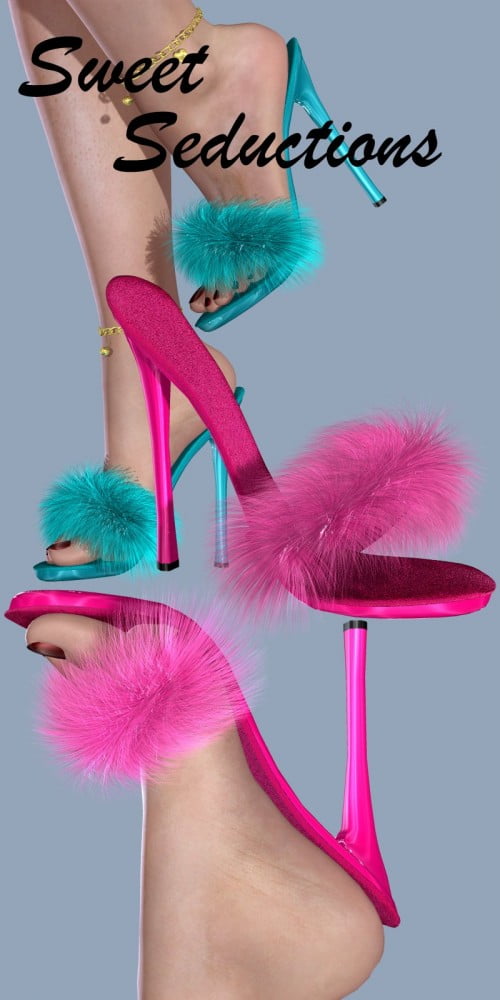 Hollywood Starlets wear them! Now your favorite V4 gal can wear them too!!
The Sweet Seductions are our recreation of the sexiest bedroom slipper ever made. Rich, lush fur on the toe and the slender high heel will make all your gals look like a STAR!!!!!
You get 12 luscious procedural suede and reflective plastic material settings for the whole slipper, 12 simmering materials for the fur and an additional 12 mat poses to change only the sole of the slippers. MAT poses are included for all the options and you can mix and match the shoe, fur and sole materials to create exciting new color combinations of your own.
These shoes make use of a very simple dynamic hair prop to create the fur, but there is no trip to the Hair Room required in order for you to use them and make them look great. They have been created with the novice dynamic hair used in mind, and a full set of instruction to work with the fur and to change the fur density (if you want to) is included with your purchase.
As always, these shoes are designed around the V4 foot, to fit it, look good on it and work with it. You don?t need any special morphs for your figure to use these shoes, they will work with the base (free) V4 as well as with a morphed V4 figure. (Some simple scaling of the shoe may be required to fit them to some of the body morphs.)
All promotional images are rendered in Poser Pro and Poser 7, using normal Poser lighting. No special lighting is required to make these shoes look good.
Colors List:
Baby Pink, Blue Ice, Cherry Red, Chocolate, Ebony, Emerald, Golden, Hot Pink, Passion Purple, Peach, Snow White, Turquoise.
Be sure to check out the extra images to see all the color options.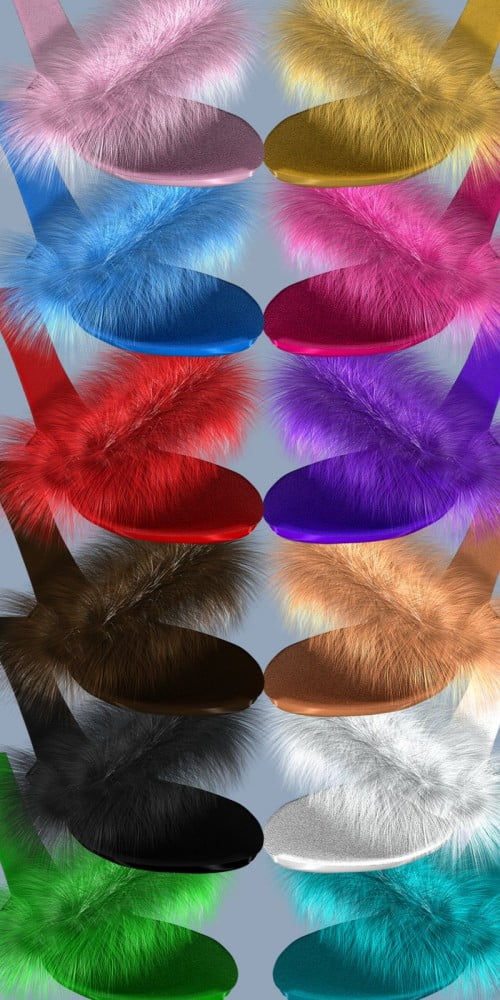 ---