Sword Play – Rapier Poses for M4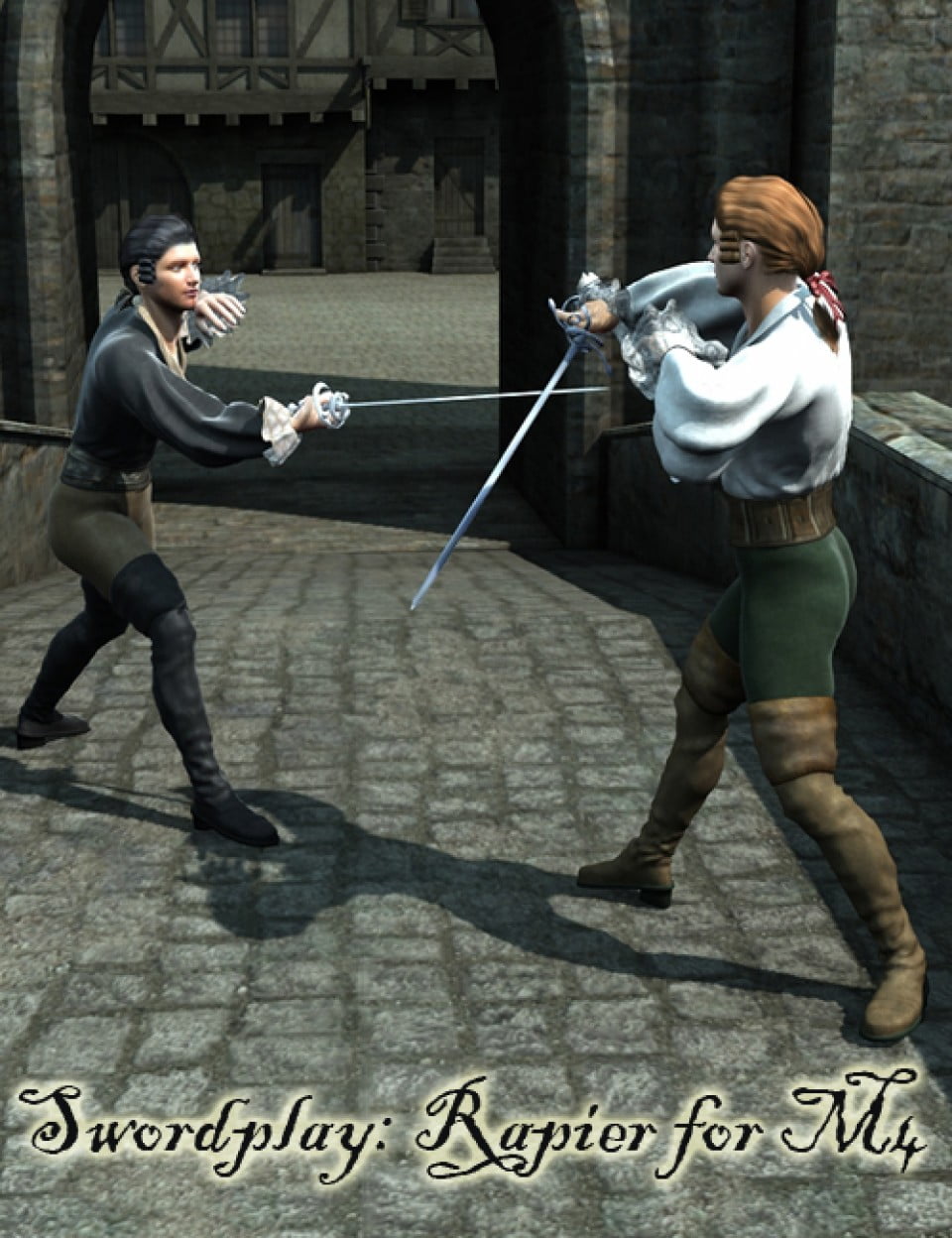 Need a little realism in your sword fighting renders? These historically accurate rapier poses for Michael 4.0 will add dynamic action for those moments of tension, heroism, drama, and romance.
These poses are centered around the four basic guards and are appropriate for rapier combat, Shakespearean duels, piratical swordplay, and Renaissance re-enactments.
---