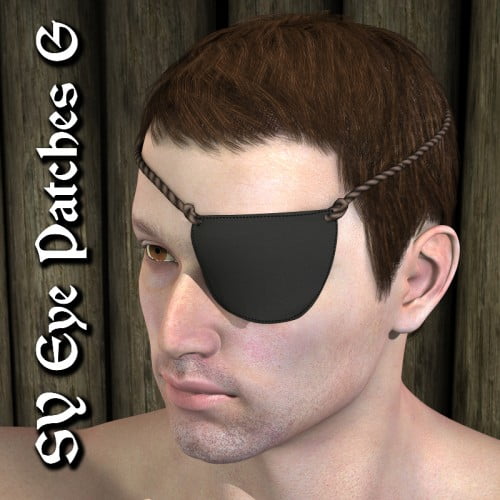 For thousands of years, eye patches have been used both for medical purposes and in order to conceal missing and injured eyes. Now you can represent these uses in past, present and future with this set of conforming eye patches for your Genesis characters!
Each patch comes with diffuse-less and black options, plus a clear one for the riveted patch and a skull and crossbones for the historical patch.
Not only that, but there are morph presets to shorten each eye's lashes to better fit under the patches (and a utility preset to zero the eyelash morphs as well).
The set comes with:
-Historical patch L/R (on a string, with holes)
-Modern patch L/R (on elastic)
-Medical patch L/R (on elastic, with reinforced center)
-Riveted patch L/R (no cord, riveted on)
-Conforming Star L/R (conforms to patches)
Each patch has these morphs (see readme for FBMs):
Back
BiggerAll
FlipUp
Forward
Left
Prop01
Prop02
Right
The stars have these morphs:
FitMediPatch
FitRivetPatch
Size
(Star fits historical and modern patches without additional morphing.)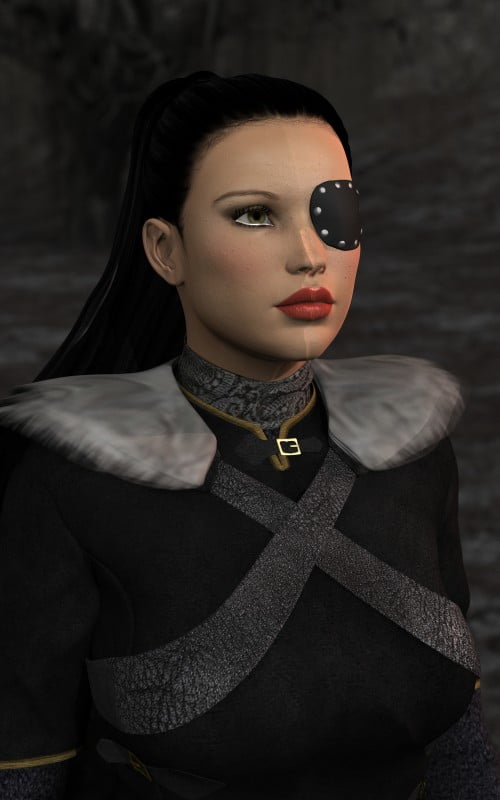 ---